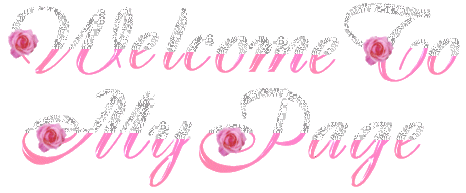 Semua yang saya bahas disini adalah film-film atau MV-MV yang udah pernah
saya
tonton. Jadi saya tidak menerima request untuk review apa pun.
Untuk download OST jika meminta password, passwordnya adalah thankyou atau dramafreak. Yang OSTnya rusak harap lapor.

Bagi yang ingin mengambil isi dari blog ini (copy paste) untuk digunakan di blog lain diperbolehkan asalkan menyertakan credit atau sumbernya yaitu Lovely Drama Korea.
Kritik dan saran bisa melalui email. Kalau ada mau pesan dvd juga boleh + ada yang mau beli dvd variaty show korea bisa juga kok. Emailnya lovelydramakorea@yahoo.com atau sms ke 08991637836
Terima kasih.................

Sabtu, 13 Maret 2010
Diposting oleh desthy di 19.41

Movie: Wedding Dress
Revised romanization: Wedingdeureseu
Hangul: 웨딩드레스
Director: Hyeong-jin Kwon
Release Date: January 14, 2010
Genre: Drama, Family
Production: Road Pictures
Distribution: Sidus
Language: Korean
Country: South Korea

Cast :
Song Yoon-ah 송윤아 As Mom, Seo Go-eun (엄마, 서고운)
Kim Hyang-ki 김향기 As Daughter, Jang So-ra (딸, 장소라)
Lee Ki-woo (이기우) As Ji-hoon (지훈)
Jeon Mi-seon (전미선) As Ji-hye (지혜)


Ini dia film yang udah lama aku tunggu di lapak akhirnya keluar juga, ga sabar mau liat film terbarunya si imut Kim Hyang Gi, dan ternyata ga mengecewakan, ini dia ceritanya...

Film ini bercerita tentang seorang single mother yang berprofesi sebagai perancang dan pembuat wedding dress. Ia mempunyai anak bernama So Ra. So Ra adalah anak yang tertutup, mungkin karena terbiasa hidup sendiri karena ibunya sibuk kerja, So Ra menjadi anak yang penyendiri dan tidak mau bergaul dengan teman-temannya. Karena itulah ia sering bolos les balet karena di tempat les ia harus bertemu dengannya temannya.

Suatu hari sang Ibu tahu bahwa ia terkena penyakit kanker lambung dan hidupnya tak kan lama. Untuk itu kini ia sering menyisihkan waktunya untuk bersama anaknya. Ia sengaja menyembunyikan penyakitna dari So Ra. Namun ternyata So Ra tahu kalau ibunya itu sakit parah dan ia pun bersikap biasa dan pura-pura tidak tahu tentang hal itu.

Keinginan terakhir Ibunya adalah ingin melihat anak satu-satunya itu mempunyai banyak teman dan ingin melihat anaknya menari balet di atas panggung. Dan akhirnya So Ra pun berusaha untuk memenuhi keinginan tersebut.

Film ini sedih banget. Terharu banget ngliat anak setegar So Ra. Ia tahu bahwa ibunya sakit tapi tetap menunjukkan wajah cerianya pada sang Ibu, dan setelah itu akan menangis diam-diam. Salut deh ngeliat anak sekecil itu tapi berusaha untuk tegar agar ibunya tidak sedih.

Paling sedih pas adegan terakhir, pas So Ra bangun tidur di pelukan ibunya, sebenernya dia udah tahu kalo Ibunya 'udah ga ada', tapi dia pura-pura ga tahu trus ngajak ibunya ngobrol, sedih banget.... Dan Ibunya ninggalin hadiah terakhir untuk So Ra yaitu sebuah wedding dress rancangan ibunya yang nantinya akan dipakai So Ra ketika So Ra akan menikah.

Akting Song Yun Ah yg jadi si ibu bagus. Kangen banget mau liat akting Song Yun Ah, terakhir kali liat di Hotlier main bareng Bae Yong Jun. Udah lama banget kan?

Aktingnya Kim Hyang Gi di sini juga ga kalah bagus. Pertama kali liat dia di Hearty Paws main bareng Yoon Seung Ho, Abis itu jadi sering liat dia di drama kaya bad love (jadi anaknya kim sung soo), bad couple (jadi anaknya temennya dangja), dan di when its night (jadi anak polisi yg naksir kim sun ah). Sebenernya lagi nyari film dia yang judulnya Cherry Tomato, tapi ga nemu-nemu. Ada yg punya ga?

Oiya, di film ini ada si tinggi Lee Ki Woo lho. Bagi yg udah nonton Sad Movie, Love to Kill, Sweet Lie, Star Lovers, Rude Women, Spin Kick, The Classic (wah, baru nyadar, ternyata banyak juga filmnya dia) pasti tahu kan cowok tinggi yg satu ini.

Dan yang bagusnya lagi dari film ini, yang nyanyi OSTnya adalah penyanyi favoritku yaitu K-Will. Lagunya bagus....

Nilaiku untuk film ini 90. Jadi segeralah beli dan tonton. Ga nyesel deh. Nonton bareng keluarga juga bisa karena ini film keluarga banget. Udah ada kok di lapak, silakan di cari...
19 Comments:
17 Desember 2011 17.02

 

very nice movie
thanks infonya.

26 Desember 2011 07.37

 

Aduh filmny bgus,bagus bgt ... emg si ak nontonya spotong2 cos gak bs nahan nangis,malu o cwok nangis ... tapi berkesan bgt film ni..

5 Januari 2012 14.52

 

mo tanya donkkkk...ini film seri atau film lepas yah?thanks

5 Januari 2012 17.56

 

Ini film lepas say, liatnya dari judulnya, klo tulisannya Movie, berati film lepas, klo tulisannya drama berarti series

22 Januari 2012 18.28

 

Komentar ini telah dihapus oleh pengarang.

22 Januari 2012 18.29

 

Komentar ini telah dihapus oleh pengarang.

22 Januari 2012 18.29

 

mau tanya ,,, untuk lagu yang direquest so ra lewat radio buat ibunya tuh apa ya judul dan penyanyinya siapa ???
kamsahamnida....

18 Maret 2012 10.17

 

aku udah nonton, filmnya sumpah bikin terharu. Nyedihin B.G.T
So Ra sosok yg tegar, Ibunya sangat kuat bener-bener keren. Ini film cocok buat semua anak, ingat jasa ibumu dan kasih sayang mereka padamu!:)

14 April 2012 18.17

 

I love you mom :')

19 Mei 2012 19.18

 

aku kebetulan nonton bareng suami dan anakku,alhasil smua nangis....liat ketegaran so ra mrinding...jempol 2 bwt film ini

27 Mei 2012 22.09

 

selagi Bunda masih di samping Anda, tak ada salahnya jika Anda mengungkapkan segala rasa cinta kepadanya.. :)

salam kenal,
www.aniamaharani.blogspot.com

4 Juli 2012 09.13

 

bagus nih info nya thanks gan :)

25 Oktober 2012 10.26

 

beneran bikin banjir air mata...

3 Desember 2012 15.48

 

referensi untuk nulis cerpen tentang Ibu, salut sumpah keren banget!

7 Desember 2013 10.14

 

gw gak pernah bosen liat nih film, seriusan gw nangis tiap liat film ini. gak kebayang kalo mama pergi huhu~

11 Januari 2014 22.12

 

Mbak, mau nanya dong, lagu yang dinyanyiin sama sora sama ibunya pas ultah sora, judulnya apa ya?? Bagus banget lagunya :))

11 Januari 2014 22.13

 

Mbak, mau nanya dong, lagu yang dinyanyiin sama sora sama ibunya pas ultah sora, judulnya apa ya?? Bagus banget lagunya :))

7 Desember 2014 13.26

 

lagu yang dinyanyiin pas sora ultah original versionnya gag tau tapi kalo Remake nya yang nyanyi EXO judulnya I LIKE YOU (JOAH JOAH) :)

visit my blog for running man series girinnoona.blogspot.com

1 Juli 2015 06.15

 

mau tanya .. klo lagu yang dinyanyiin pas di akhir film itu lagu apa ya ?? kayanya yang nyanyinya so ra .. pengen punya soundtracknya ..