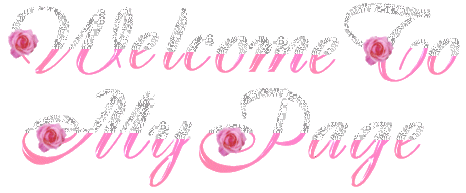 Semua yang saya bahas disini adalah film-film atau MV-MV yang udah pernah
saya
tonton. Jadi saya tidak menerima request untuk review apa pun.
Untuk download OST jika meminta password, passwordnya adalah thankyou atau dramafreak. Yang OSTnya rusak harap lapor.

Bagi yang ingin mengambil isi dari blog ini (copy paste) untuk digunakan di blog lain diperbolehkan asalkan menyertakan credit atau sumbernya yaitu Lovely Drama Korea.
Kritik dan saran bisa melalui email. Kalau ada mau pesan dvd juga boleh + ada yang mau beli dvd variaty show korea bisa juga kok. Emailnya lovelydramakorea@yahoo.com atau sms ke 08991637836
Terima kasih.................

Rabu, 14 April 2010
Diposting oleh desthy di 12.51
Artist :
Lee Seung Gi

Song :
착한 거짓말 White Lie
왜...가니 Why... Are You Leaving
Album :
이별 이야기 Story Of Separation
Released:
August 16, 2007
Starring :
Lee Seung Gi
Jung Woo
Min Ji Hye
Aku mau ngebahas MV ini karena ini adalah salah satu MV favoriteku. Semua lagu dan MVnya Lee Seung Gi aku suka semua tapi MV White Lie ini yang menjadi most favoriteku di antara MV Lee Seung Gi lain. Selain itu, suka banget ma suaranya Lee Seung Gi yang bagus banget dan bener2 menghayati nih lagu. Klo di liat dari liriknya, nih lagu menyentuh banget deh, tiap liat nih MV sambil baca tranlate liriknya pasti berlinang deh langsung, hehehe.. (emang dasar aja aku yg cengeng...)
MV ini berlatar belakang korea jaman dulu saat masih di jajah oleh Jepang. Ceritanya tentang cinta segitiga diantara dua sahabat, yaitu Jung wook dan Joon Gyu. Kedua sahabat itu menyukai wanita yg sama yaitu Soon Ae.
Cerita berawal ketika Joon Gyu menyambut sahabatnya Jung Wook yang baru pulang setelah menyelesaikan studinya. Mereka berdua merayakan reunian mereka di sebuah tempat yang ada para wanitanya (klo di jepang disebut geisha). Di tempat itu Jung Wook bertemu dengan cinta pertamanya, Soon Ae, yang kini telah dekat dengan Joon Gyu sahabatnya.
Setelah mengetahui kedekatan Soon Ae dan Joon Gyu iapun hanya bisa mengalah dan membiarkan sahabatnya itu bahagia. Tapi siapa sangka ternyata Soon Ae belum melupakan Jung Wook, ia masih menyimpan kancing baju Jung Wook sebagai tanda perpisahan Soon Ae dan Jung Wook dulu sebelum Jung Wook pergi untuk belajar.
Cinta antara Jung Wook dan Soon Ae pun kembali bersemi, Joon Gyu yang mengetahui hal itu pun cemburu dan mulai berkhianat pada Jung Wook. Rencana untuk menangkap salah seorang pejabat Jepang pun gagal karena Joon Gyu telah membocorkannya pada pihak lawan. Alhasil, Jung Wook ditangkap oleh tentara jepang dan disiksa.
Soon Ae yang mengetahui bahwa Jung Wook telah ditangkap memutuskan untuk menyerahkan hidupnya pada Joon Gyu agar Jung Wook dapat dibebaskan. Setelah Jung Wook bebas, Soon Ae malah memutuskan untuk bunuh diri.
Akhirnya Jung Wook memutuskan untuk balas dendam, ia pun lalu menghampiri markas tentara Jepang dan melakukan penyerangan seorang diri. Jung Wook pun tertembak. Melihat hal itu Joon Gyu tidak tinggal diam, ia pun ikut menyerang tentara Jepang, namun ia pun tertembak. The End.
Endingnya semua mati. Mungkin kalo diceritain seperti ini kesannya klise banget. Tapi klo kalian nonton sendiri ini MV sedih banget, apalagi pas adegan terakhir. Sedih banget. Pas di saat mereka berdua lagi sekarat di kasih liat flash backnya saat kedua sahabat itu tertawa bersama. Di endingnya juga diceritain Love story nya Joon Gyu yang sebenernya dia juga udah dari dulu menyukai Soon Ae. Bahkan sebelum Jung Wook mengenal Soon Ae. Jadi di MV ini menurutku ga ada tokoh antagonisnya.
Ini aku kasih lirik lagu White Lie sekaligus translate english dan bahasa indonesianya (yg indonya aku sendiri yg traslate jadi maaf klo ada yg salah). Liriknya bagus banget deh. Tentang seorang pria yang ninggalin ceweknya karena dia ngerasa ga pantes untuk tuh cewek. Klo liriknya Why are you leaving kebalikannya. Tentang cewek yang ditinggalin ma cowoknya. Bagus deh...
bagi yang mau download ini linknya
YOUTUBE :
Chakangeojinmal (White Lie)

Gabeoryeo neoran saram jikyeoweo
jebal ulji malgo geunyang tteonaga

Neoreul saranghaetttan mal modu geojinmariya
jigeum garal ttae geunyang ga

Nan nega aldeon joheun sarami anya
bojalgeoseomneun hanshimhan geureon saramiya

Ije neoreul tto dashi ullil suneun eopjjana
na ttaemune jebal ulji jom ma

Jeongmal mi-anhaeyo na gateun saram saranghaeseo
mani himdeureotjjana mweo hana jalhae jun geo eopjjana

Ige na-eyo sarang hana jikijido motago
geudael tteonabonaeyo

Charari shilkeot yogirado hae jebal
jigeumkkeot neoreul gosaengman shikin namjanikka

Neo-ui gajogegedo tteottteotage boyeojul
meotjjin saram mannagireul barae

Jeongmal mi-anhaeyo na gateun saram saranghaeseo
mani himdeureotjjana na ttaemune mani ureotjjana

Ige na-eyo sarang hana jikijido motago
geudael tteonabonaeyo

Gomaweoyo i monnan nal saranghaejweoseo
geudae saranghamyeonseo jedaero salgo shipeosseunikka

Saranghaesseoyo budi joheun saram manna nal itkko
haengbokage sarajweo


White Lie Translated

Go, leave me
I'v become tired of you
please don't bother crying
and just leave me

when i told you i loved you
it was nothing but all lies
just leave when i tell you to go
i'm not the warm and good person you thought
u knew
i'm nothing but a worhless and pathetic guy

you know that i have no right
to make you shed taers again
don't let your self cry because of me
i'm truly sorry
that you had to love someone like me
i know that it's been hard in you
that i never did anything for you

this is who i am
a man who cannot even protect his one love
and can only send you off
please just curse at me and tear me down instead
i've done nothing
but give you pain and much suffering
next time, let your family meet someone you can be proud of, a worthy guy
that is all i hope for

and so thank you
far loving someone as worthless as me
couse as i was loving you
i finally wanted to live out my life
yes, i did love you
meet a good man please
and leave me far behind
so that you can live happilly


ini translate indonya

Pergi, tinggalkan aku
Aku sudah lelah karenamu
kumohon jangan menangis
dan tinggalkan saja aku

ketika aku mengatakan padamu bahwa aku mencintaimu
itu tak berarti apapun melainkan kebohongan belaka
pergilah ketika aku memintamu untuk pergi
aku bukanlah orang yang hangat dan baik seperti yang kau pikir
kau tahu, aku bukanlah siapa-siapa kecuali orang yang tak berguna dan pecundang

kau tahu bahwa aku tidak punya hak untuk membuatmu meneteskan air mata lagi
jangan biarkan dirimu menangis kerenaku
aku sangat menyesal jika kamu harus mencintai orang sepertiku
aku tahu, itu berat untukmu
karena aku tidak pernah melakukan apapun untukmu

inilah aku
seorang pria yang tidak bisa melindungi orang yang ia cintai
dan hanya dapat membiarkanmu pergi

kumohon, kutuklah aku dan buang aku dari dalam hatimu
aku tak bisa melakukan apapun kecuali memberimu banyak luka dan penderitaan
Suatu saat, biarkan keluargamu bertemu seseorang yang dapat membuatmu bangga, seorang yang baik
itulah harapanku

dan terima kasih banyak
karena sudah begitu mencintai seseorang yang tidak berguna seperti aku
karena semenjak aku mencintaimu akhirnya kutemukan tujuan hidupku
ya, aku memang mencintaimu
kumohon temukan pria baik
dan lupakan aku
jadi, kau dapat hidup dengan bahagia



Wae... Gani

Gani gi-eo-i yeogikkajiga uri-egen dani
eotteoke ma-eumi byeonhani geutorok mideonneunde
uni ne mamdo he-eojigiga mi-anhaeseo uni
eojjeomyeon swipkkedo heomuni geuraedo saranginde
neoneun moreujana sarangdo uiriya himdeureodo jikyeoyaji
wae da muneotteuryeo wae da buseotteuryeo han sungane
eotteoke neol jiweo eotteoke ijeo hamkke han nari eolmande
ireoke byeonhal geol doraseol geol saranghanda wae geuraesseo
mweol ara nega mweol ara sarangeul apeun nae mameul algona hae
geujeo neobakke eoptteon naneun ije eodiro gaya hae

Neomu akkapjjanni su-eopsshi manheun nal utkko uldeon shigandeuri
swipkke beoriji ma jebal geureojima gi-eokaejweo
eotteoke neol jiweo eotteoke ijeo hamkke han nari eolmande
ireoke byeonhal geol doraseol geol saranghanda wae geuraesseo
mweol ara nega mweol ara sarangeul apeun nae mameul algina hae
geujeo neobakke eoptteon naneun ije eodiro gaya hae
geurae itttorok haebolge itkko saragabolge
nega miweojineun geunalkkaji

Amu mal malgoga idaero ga haengbokara malhaji ma
mweol ara nega mweol ara nae mameul naega eotteoke haengbokani
ije sarangeul ilko nan modeun geol ireobeoryeonneunde
nunmulman namgin chae


Why... Are you leaving

Are you leaving, up to this point, is that all there is for us
How does your heart change, I trusted you so much
Are you crying, are you crying because your heart is sorry for breaking up
By chance does this easily pass over, it's still love though
You don't know, love is a duty too, even if it's hard you must protect it
Why are you shattering everything, why are you doing away with everything in one moment
How can I erase you, how can I forget you, there are too many days spent together
I should have changed like this, I should have turned away, why did you say you loved me
What do you know, what do you know, do you even know my heart that's hurting from love
Having only known you, where do I go now

Isn't it such a waste, those many days of laughter and tears
Don't throw me away so easily, please don't do that, remember

How can I erase you, how can I forget you, there are too many days spent together
I should have changed like this, I should have turned away, why did you say you loved me
What do you know, what do you know, do you even know my heart that's hurting from love
Having only known you, where do I go now

Alright, I'll try to forget, I'll try to forget and live
Until the day I hate you

Don't say a word and leave, leave like this, don't tell me to be happy
What do you know, what do you know, how do I make my heart happy
I've forgotten love now and forgotten everything
Still, only tears are left
0 Comments: