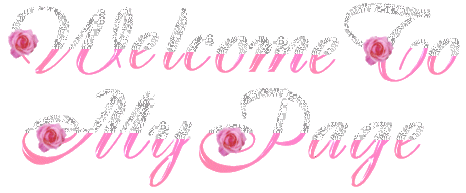 Semua yang saya bahas disini adalah film-film atau MV-MV yang udah pernah
saya
tonton. Jadi saya tidak menerima request untuk review apa pun.
Untuk download OST jika meminta password, passwordnya adalah thankyou atau dramafreak. Yang OSTnya rusak harap lapor.

Bagi yang ingin mengambil isi dari blog ini (copy paste) untuk digunakan di blog lain diperbolehkan asalkan menyertakan credit atau sumbernya yaitu Lovely Drama Korea.
Kritik dan saran bisa melalui email. Kalau ada mau pesan dvd juga boleh + ada yang mau beli dvd variaty show korea bisa juga kok. Emailnya lovelydramakorea@yahoo.com atau sms ke 08991637836
Terima kasih.................

Sabtu, 20 Februari 2010
Diposting oleh desthy di 17.32
* Title: 천하무적 이평강 / Cheonhamujuk Lee Pyung Kang
* Also known as: Invincible Lee Pyung Kang / Taming of the Heir
* Genre: Romance, comedy
* Episodes: 16
* Broadcast network: KBS2
* Broadcast period: 2009-Nov-09 to 2009-Dec-29
* Air time: Monday & Tuesday 21:55

Cast

* Nam Sang Mi as Lee Pyung Kang
* Ji Hyun Woo as Woo Ohn Dal
* Seo Do Young as Edward (professional golfer)
* Cha Ye Ryun as Kwan Ja Rak
* Park Ki Woong as Jo Sun In
* Kil Yong Woo as Woo Pyung Won
* Choi Myung Gil as Je Wang Hu (Ohn Dal's step-mother)
* Kim Heung Soo as Je Young Ryu (Ohn Dal's step-brother)


Synopsis

Sebenernya agak ribet nyaritain Invincible Lee Pyung Kang ini. Karena dari awal sampai akhir murni masalah perusahaan dan perebutan kekuasaan di perusahaan itu. Sebenernya type drama yang kaya gini bukan type kesukaanku untuk ditonton karena agak ribet mikirnya, tapi aku coba untuk nyeritainnya.

Woo On Dal adalah anak dari seorang pemilik resort pariwisata bernama SHINEROSE dan andalan perusahaan ini adalah lapangan golf yang mempunyai design unik. Perancang lapangan golf ini adalah ayahnya Lee Pyung Kang yang telah meninggal dan Lee Pyung Kang kini bekerja sebagai karyawan di perusahaan ini.

Pertemuan awal Lee Pyung Kang dan Woo On Dal adalah ketika Woo On Dal lari untuk menghindari orang-orang yang berusaha untuk mencelakakannya dan tibalah ia di rumah Lee Pyung Kang dalam keadaan bertelanjang dada. Lee Pyung Kang yang menyangka bahwa Woo On Dal adalah seorang maniak lalu melaporkannya ke polisi.

Woo On Dal akhirnya tahu bahwa orang yang mencoba untuk mencelakainya adalah Jae Young Ryu, saudara tiri Woo On Dal yang berambisi untuk mendapatkan perusahaan ayahnya. Awalnya On Dal tidak berminat pada perusahaan itu, namun tiba-tiba ayahnya jatuh sakit dan hilang ingatan. Sebelum sakit ayahnya sempat menulis surat wasiat yang isinya tentang pemilihan penerus perusahaan. Kandidatnya adalah Woo On Dal dan Jae Yong Ryu. Mulailah persaingan di mulai saat itu. Woo On Dal yang tadinya merasa bahwa perusahaan tersebut tidak penting perlahan-lahan mulai merasa seperti keluarga dengan para karyawan perusahaan. Untuk itu ia terus mencoba untuk bertahan walau Jae Yong Ryu berkali-kali berbuat curang.

Lalu love story nya? Nih aku ceritain. Woo On Dal sudah 10 tahun menjalin hubungan dengan Kwan Ja Rak semenjak mereka masih bersekolah. Namun karena sikap On Dal yang tidak pernah serius dan kekanak-kanakan, apalagi tentang masalah perusahaan, membuat Kwan Ja Rak mulai menjauh dari On Dal.

Karena On Dal ingin menunjukkan keseriusannya pada Ja Rak, ia bertekad untuk menang dalam pertandingan golf yang diadakan oleh perusahaan. Untuk itu ia meminta Lee Pyung Kang untuk menjadi Caddy nya karena Lee Pyung Kang sangat mengenal lapangan golf tersebut. Sebagai gantinya, On Dal berjanji untuk mengembalikan design golf seperti semula sesuai rancangan Ayah Lee Pyung Kang. Mulai dari situlah hubungan mereka berdua menjadi dekat. Apalagi On Dal karena juga tinggal di rumah Lee Pyung Kang.

Makin ke belakang cerita makin seru. Apalagi muncul tokoh bernama Edward yang merupakan sahabat pena Lee Pyung Kang dari Swiss. Dan ternyata Edward adalah orang yang bekerja sama dengan Jae Yong Ryu untuk mendapatkan SHINEROSE.

Jujur aja ya, di awal-awal episode aku sempet bosen nonton film ini. seperti yang aku bilang tadi, film yang ngebahas masalah perusahaan atau bisnis atau semacamnya, bukan type kesukaanku soalnya agak ribet. Tapi menjelang pertengahan sampai akhir mulai seru, dari pas On Dal mulai suka sama Pyong Kang. Lucu banget deh tingkahnya. Trus di film ini di selipin cerita kolosalnya. Biasanya aku juga ga suka ma kolosal, soalnya dandanannya aneh-aneh. Tapi untuk yang satu ini, aku suka banget. Abis kocak sih.

Sebenernya alasan aku nonton film ini karena pengen liat So Do Young, pemeran Jae Ha di Spring Waltz. Kangen ma aktingnya dia, udah lama banget ga keliatan. Di Invincible Lee Pyung Kang ini dia beda banget penampilannya, makin cakep aja, hehehe... trus dia memperlihatkan kefasihannya dalam bahasa inggris plus bahasa sweden (kalo ga salah), keren deh pokoknya. Selain itu aku juga pengen liat Ji Hyun woo. Pertama kali liat di Fly High (Movie), karakternya ga beda jauh. Ekspresif gitu. Sekilas kalo diliat mimiknya kaya Rain, iya ga sih?

Nilai plus lagi buat nih film OST nya bagus-bagus. Ngga bosen dengernya. Apalagi yang lagunya MC Mong feat Maybee. Keren deh.
Label: 2009, Cha Ye-ryeon, comedy, drama, family, Ji Hyeon-woo, KBS, Kim Heung Soo, korea, Nam Sang Mi, romance, Seo Do-young, series
0 Comments: