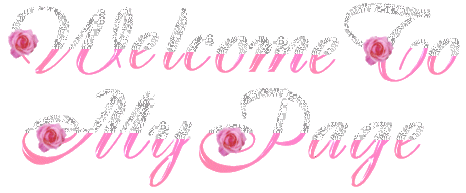 Semua yang saya bahas disini adalah film-film atau MV-MV yang udah pernah
saya
tonton. Jadi saya tidak menerima request untuk review apa pun.
Untuk download OST jika meminta password, passwordnya adalah thankyou atau dramafreak. Yang OSTnya rusak harap lapor.

Bagi yang ingin mengambil isi dari blog ini (copy paste) untuk digunakan di blog lain diperbolehkan asalkan menyertakan credit atau sumbernya yaitu Lovely Drama Korea.
Kritik dan saran bisa melalui email. Kalau ada mau pesan dvd juga boleh + ada yang mau beli dvd variaty show korea bisa juga kok. Emailnya lovelydramakorea@yahoo.com atau sms ke 08991637836
Terima kasih.................

Sabtu, 26 Desember 2009
Diposting oleh desthy di 19.44
* Title: 상두야,학교가자! / Sang Doo Ya, Hak Kyo Ka Ja!
* Also known as: Let's Go to School, Sang-doo! (KBFD-TV)
* Genre: Romance, comedy, drama
* Episodes: 16
* Broadcast network: KBS2
* Broadcast period: 2003-Sep-15 to 2003-Nov-04
* Air time: Monday & Tuesday 21:50
Cast
* Bi as Cha Sang-doo
* Gong Hyo Jin as Chae Eun-hwan
* Lee Dong Gun as Kang Min-suk
* Hong Soo Hyun as Han Se-ra
* Song Min Joo as Cha Bo-ri (Sang-doo's daughter)
* Lee Young Ha as Cha Man-do (Sang-doo's uncle)
* Yeo Seung Hyuk as Chae Ji-hwan (Eun-hwan's brother)
* Jun Hye Bin as Yoon Hee-seo
* Shin Goo as Song Jong-doo (principal)
* Jung Ae Ri as Gong Shim-ran (Eun-hwan's mother)
Synopsis
Cha Sang Doo sama sekali tidak menyangka bahwa ia akan bertemu kembali dengan cinta pertamanya waktu SMU yaitu Chae Eun Hwan. Namun sayang, kini Eun Hwan sudah punya tunangan seorang dokter tampan bernama Kang Min Suk. Namun Hal itu tidak membuat hati Cha Sang Doo getar. Ia tidak ingin kehilangan Eun Hwan untuk kedua kalinya. Sang Doo pun bekerja sebagai satpam di sekolah tempat Eun Hwan bekerja sebagai guru. Namun karena ia pernah memukul salah satu siswa di sekolah itu karena siswa itu mengganggu Eun Hwan, Sang Doo pun dikeluarkan dari sekolah itu. Berhenti menjadi satpam di sekolah itu, Sang Doo kembali ke sekolah sebagai murid. Kepala sekolah di sekolah itu memberi kesempatan pada Sang Doo untuk dapat meneruskan pendidikannya di bangku SMU karena sekolahnya dulu berhenti di tengah jalan.
Cha Sang Doo juga mempunyai seorang anak perempuan bernama Bori. Bori dari kecil memang sudah sakit-sakitan. Makannya ia tinggal di rumah sakit. Parahnya ternyata dokter yang menangani Bori adalah Kang MIn Suk, tunangan Eun Hwan dan Bori sangat menyukai dokter itu yang sekaligus saingan Sang Doo dalam mendapatkan Eun Hwan.
Sang Doo, Lets Go to School adalah salah satu film favoritku setelah Thank You dan Sorry I Love You. Setiap aku nonton film ini aku pasti ga berhenti ketawa pas di awal-awal episode dan ga berhenti nangis menjelang episode akhir. Aku emang paling suka cerita dengan tema keluarga. Banyak yang ga suka sama drama series yang satu ini karena alurnya yang maju mundur tapi menurutku justru di situlah menariknya. Dari awal sampe akhir kita diajak mendalami peran setiap karakter di serial ini. Trus perlahan-lahan satu persatu kebenaran terungkap. Seperti kenapa Sang Doo tidak menyelesaikan sekolahnya dulu, kenapa Sang Doo bekerja sebagai gigolo, siapa orang tua Bori sebenarnya, kenapa dulu Sang Doo tiba-tiba meninggalkan Eun Hwan dan kenapa dulu Eun Hwan tiba-tiba pindah rumah. Semua jawaban itu satu per satu terungkap dengan alur yang maju mundur itu.
Tokoh kesukaanku di film ini sebenernya bukan si tokoh utama. Tapi si dokter Kang Min Suk ( Lee dong Gun). Paling seneng kalo Min Suk dan Sang Doo udah berdua. Di awal emang mereka keliatan musuhan namun lama kelamaan malah mereka sepertinya saling mengerti satu sama lain. Lucu deh liat mereka berdua. Trus tokoh kesukaan yang lain adalah Bori, anaknya Sang Doo. Tuh anak imut banget.... trus pinter banget aktingnya. Nangisnya jago banget. Heran sama tuh anak kok bisa ya aktingnya bagus gitu, alami banget.
Adegan kesukaanku adalah pas penyakit Bori mulai parah dan rambutnya mulai rontok. Si Bori mau rambutnya dibotakin. Sang Doo sendirilah yang mencukur rambutnya. Saat itu Sang Doo mencukur rambut anaknya sambil nangis. Itu adegan yang berhasil membuat mataku bengkak tiap kali nonton. Kerasa banget deh kasih sayang seorang ayah pada anaknya, bahkan mungkin ngelebihin kasih sayang ibunya. Sedih banget...... Trus lagu-lagu di Ostnya juga bagus. Untuk film ini aku kasih nilai 98..............
Label: 2003, drama, family, gong hyo jin, Hong Soo Hyun, KBS, korea, lee dong gun, Rain, romance, series
3 Comments:
Adila's blog said...

19 April 2013 10.24

 

Wah, aku juga suka film itu! Kakak bisa kirim email padaku : adilamegasih@yahoo.co.id

27 April 2013 14.37

 

Ada Link Downloadnya gk ??? Pngen nonton nieh... Thankz Sebelumnya...:D

Ramadhani Fs said...

28 April 2013 11.48

 

kasih film nya dari eps 1 - 16 donk