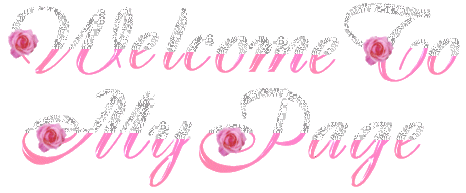 Semua yang saya bahas disini adalah film-film atau MV-MV yang udah pernah
saya
tonton. Jadi saya tidak menerima request untuk review apa pun.
Untuk download OST jika meminta password, passwordnya adalah thankyou atau dramafreak. Yang OSTnya rusak harap lapor.

Bagi yang ingin mengambil isi dari blog ini (copy paste) untuk digunakan di blog lain diperbolehkan asalkan menyertakan credit atau sumbernya yaitu Lovely Drama Korea.
Kritik dan saran bisa melalui email. Kalau ada mau pesan dvd juga boleh + ada yang mau beli dvd variaty show korea bisa juga kok. Emailnya lovelydramakorea@yahoo.com atau sms ke 08991637836
Terima kasih.................

Rabu, 21 Oktober 2009
Diposting oleh desthy di 23.03


Directed by Ji Yeong-soo (지영수)
Screenplay by Yoon Seong-hee (윤성희)
•Comedy •Drama
KBS | Airing dates : 2007/05/14~2007/07/03

16 episodes

Cha Tae-hyeon as Yoon Ho-sang
Kang Hye-jeong as Na Hana
Kim Ji-hoon as Ko Eun-tak

Synopsis

Jika ditanya apa yang paling Na Ha Na sukai di dunia ini, jawabannya adalah Uang. Apa yang paling bisa membuatnya bahagia? jawabannya adalah Uang. Na Ha Na memang gadis pecinta uang. Maka dari itu ia bertekad ingin menikah dengan orang kaya yang berumur pendek agar ia dapat memiliki banyak uang. Makanya ia pun memutuskan bekerja di rumah sakit sebagai perawat agar dapat bertemu dengan orang kaya berumur pendek.

Yoo Ho Sang adalah cowok yang selalu saja membuat susah keluarganya. Ia memiliki banyak hutang. Makannya ia selalu saja dikejar-kejar oleh penagih hutang. Ia merasa hidupnya selalu dipenuhi oleh kesialan.

Suatu hari Ho Sang bertemu dengan orang kaya bernama Hwang Dae Bak. Orang itu menyuruh Ho Sang bertukar identitas dengan dirinya. Karena dijanjikan uang banyak, Ho Sang pun setuju dan bersedia menukarkan bajunya dengan baju Hwang Dae Bak. Tidak hanya itu, Ho Sang disuruh berpura-pura sakit dan masuk rumah sakit sebagai Hwang Dae Bak. Lalu Hwang Dae Bak pergi keluar dan menyuruh ho Sang tinggal di RS sbg Hwang Dae Bak sam pai ia kembali.

Selama di Rumah sakit, Ho sang menjalani beberapa pemeriksaan dan tes kesehatan. Di RS ia bertemu dengan si penagih hutang. Kepada sang penagih hutang ia mengatakan bahwa kini ia sedang sakit parah dan terkena kanker. Karena kasihan, si penagih hutang akhirnya melepaskan Ho sang.

Ketika Ho sang kembali ke rumah ternyata keluarganya sedang mengadakan upacara pemakaman dirinya. Ternyata orang yg bernama Hwang Dae Bak yang saat itu masih memakai seragam kerjanya Ho sang telah meninggal dunia karena menolong seorang anak kecil. Mayat Dae Bak diidentifikasikan sebagai Ho Sang dari name tag bertuliskan "Yoo Ho sang" di bajunya. Anak kecil yang ditolong itu adalah anak orang kaya. Sebagai tanda terima kasih, ayah anak itu memberikan hadiah berupa surat tanah pada keluarga Ho Sang. Karena dianggap telah mati, Ho sang pun hidup sebagai Hwang Dae Bak.

Na Ha Na tahu dari dokter di rumah sakit bahwa pasien bernama Hwang Dae Bak terkena penyakit kanker. Makanya ia pun mulai mendekati Hwang Dae Bak tanpa mengetahui bahwa sebenernya orang itu adalah Yoon ho sang yang sangat miskin.

Emang rada ribet kalo diceritain kaya gini. Paling seru emang kalo langsung nonton. Bagus banget kok. Tokoh Na Ha Na di sini unik banget. Dia emang suka uang, Tapi jangan membayangkan ia sebagai tokoh antagonis yang serakah dan jahat seperti di film-film lain. Na Ha Na cinta banget ma duit dari kecil. Selai itu karena keluarganya Na Ha Na punya usaha pemakaman jadi dia udah biasa ngeliat mayat, malah diajak ngobrol ma mayat itu. Makanya dia ga punya temen karena banyak yg nganggep dia orang aneh.

Sebenernya alasan utama aku nonton serial ini karena mau liat Kang Hye jeong. Bagi yang udah nonton welcome to dokmakgol dan why u come to my house pasti tau cewek yg satu ini. Di 2 film itu Kang Hye Jeong memerankan tokoh yg unik dan aneh. Pengen liat dia mainin karakter cewek normal. Tapi ternyata di serial ini juga karakternya aneh. Tapi justru di situ nilai plusnya. Aktinghnya bagus banget deh.

Ini Film happy ending. Maksudnya endingnya bener-bener happy, ketawa-ketawa gitu. Beda banget ma film korea tentang penyakit gitu yang menjelang ending banyak adegan mengharukan, justru di film ini bagian akhir nya happy banget. Justru ditengah2 yang sedih karena banyak tokoh-tokoh baik yang meninggal satu persatu.

Film ini dalem banget maknanya. Karena di film ini banyak banget adegan orang mati jadi mengingatkan kita betapa kematian itu sangat dekat. Bisa dateng pada siapapun, kapanpun, dimanapun. Trus jadi lebih menghargai hidup dan lebih bisa menghargai orang yang masih hidup. Pokoknya bagus d.


0 Comments: