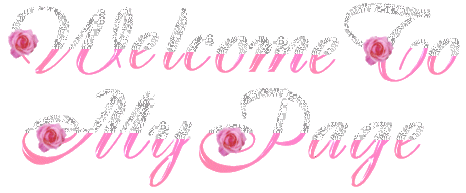 Semua yang saya bahas disini adalah film-film atau MV-MV yang udah pernah
saya
tonton. Jadi saya tidak menerima request untuk review apa pun.
Untuk download OST jika meminta password, passwordnya adalah thankyou atau dramafreak. Yang OSTnya rusak harap lapor.

Bagi yang ingin mengambil isi dari blog ini (copy paste) untuk digunakan di blog lain diperbolehkan asalkan menyertakan credit atau sumbernya yaitu Lovely Drama Korea.
Kritik dan saran bisa melalui email. Kalau ada mau pesan dvd juga boleh + ada yang mau beli dvd variaty show korea bisa juga kok. Emailnya lovelydramakorea@yahoo.com atau sms ke 08991637836
Terima kasih.................

Sabtu, 24 Juli 2010
Diposting oleh desthy di 12.21
Song 1 : Lalala
Artists : SG Wannabe
Album: vol.5 My Friend
Release Date: Apr 2008

Kali ini aku mau ngebahas MV yang ceritanya beda dari yang lain. Kalo korea banyak bikin film bergenre horor, MV juga ada loh yang ceritanya horor. MV-MV yang mau aku bahas ini salah satu contohnya.

Kali ini aku ga akan bahas soal lagunya tetapi hanya fokus pada MVnya saja. MV ini dibintangi oleh Suh Joon Young, Yoo In Young and Chae Mi Yeon.

MV pertama berjudul Lalala yang dinyanyikan SG Wannabe. Lagu ini beda banget stylenya sama lagu SG Wannabe yang lainnya. Type nya kaya lagu country gitu. Ceria banget, ga ballad sama sekali. Tapi enak didenger.

Di awal MV dikasih liat Chae Mi Yeon di sebuah ruangan berjeruji (entah rumah sakit jiwa atau penjara), tiba-tiba ada hantu cewek yang menghampirinya, ia pun lalu berteriak-teriak tak karuan, dan tentu saja orang yang melihatnya menganggap Chae Mi Yeon gila karena yang melihat hantu itu hanya Chae Mi Yeon.

Kamudia flash back ke masa sebelum Chae Mi Yeon gila. Awalnya seperti kisah cinta biasa. Chae Mi Yeon jatuh cinta ma temen kuliahnya, Suh Joon Young, lalu mereka pacaran dan akhirnya Suh Joon Young ngajak Chae Mi Yeon ke rumahnya untuk dikenalkan pada ibunya. Dan Ibu Suh Joon Young pun tampaknya sangat merestui hubungan mereka.

Ketika pulang dari rumah Suh Joon Young, tiba-tiba saja mobil Chae Mi Yeon dihadang oleh sesosok wanita berbaju putih. Dan wanita itu adalah hantu. Entah bagaimana mana caranya, tiba-tiba saja Suh Joon Young menemukan ibunya tergelatak mati karena tertusuk pisau dan Chae Mi Yeon ada di samping mayat ibunya. Di ending MV, Chae Mi Yeon mencoba mejelaskan pada Suh Joon Young kalau bukan dia yang membunuh ibunya, Suh Joon Young ngga percaya dan pergi meninggalkan Chae Mi Yeon.
Song 2 : Saekkamahke
Artists : M to M
Album: vol 3 The Colorful Voices
Release Date: Dec 2007
Beralih ke MV kedua, judulnya Saekkamahke (Black) dari M to M. Nah yang ini baru lagu ballad. Pas banget deh ma MVnya.
Di MV kedua ini ceritanya Chae Mi Yeon berusaha mencari tau siapa hantu wanita itu. Ketika ia kembali bertemu dengan sang hantu, ia bertanya "siapa kau?" dan si hantu pun kembali merasuki Chae Mi Yeon. Dalam keadaan kerasukan, Chae Mi Yeon menghampiri Suh Joon Young lalu mengatakan "oppa, I'm SoRi". Dan cerita tentang cewek bernama SoRi itu pun dimulai.
Jadi dulu SoRi menumpang di rumah Suh Joon Young. Ia adalah seorang yatim piatu. SoRi dan Suh Joon Young dari kecil sampai SMA selalu bersama hingga timbulah rasa antara mereka. Ketika hubungan mereka diketahui oleh Ibu Suh Joon Young, si Ibu melarang SoRi untuk berdekatan dengan anaknya. SoRi pun menurut. Tapi Suh Joon Young yang ga tahu apa-apa tetap aja mendekati SoRi dan ketika mereka berdua kissu, si Ibu melihatnya. Sebagai hukumannya SoRI dikurung diruang bawah tanah oleh sang Ibu dengan kaki di ikat dengan rantai sehingga ia tidak bisa kemana-mana. Suh Joon Young merasa aneh dengan menghilangnya SoRi secara tiba-tiba, tapi Ibunya bilang kalo SoRi sudah pergi.
Setiap hari Ibunya membawakan SoRi sepiring makanan. Sampai akhirnya SoRi meniggal di ruang bawah tanah itu dengan menyisakan sebuah dendam pada Ibu Suh Joon Young.
SoRi pun menceritakan semua kejadian itu pada si Suh Joon Young dengan memakai tubuh Chae Mi Yeon.
Cerita seru dan sedih banget deh. Mendingan nonton langsung aja.
La·la·la
romanization by: iridescent@soompi
Geu·dae·neun cham ah·reum·da·wuh·yo
Bam ha·neul·eh byul·bit·bo·da bit·na·yo
Ji·chin nah·eh ma·eum·eul dda·ddeut·ha·ge gam·ssa·jool
Geu·dae poom·ee nah·eh jib·ee·jyo
Se·chan ba·ram ap·eh·suh
Kkuh·jil·deut·han nae sa·rang·do
Jahl cham·go·suh ee·gyuh·nae·jwuh·ssuh·yo
Jung·mal noon·mool·na·do·rok goh·mah·oon mahm ah·na·yo
Geu·dae nae·gyut·eh sa·ra·jwuh·suh
Sa·rang·hae·yo sa·rang·hae·yo
Nae·ga geu·dae·eh·ge boo·jok·han·gul ahl·ji·man
Se·wol·eh guht·da·bo·myun ji·chil·ddae·do it·ji·man
Geu·dae·eh shwil·goh·shi dwe·ri·ra
Sa·rang·hae·yo go·mah·oon nae sa·rang
Pyung·saeng geu·dae·man·eul wi·hae boo·reul ee·no·rae
Sa·rang no·rae ham·kke bool·luh·yo
Doo·ri·suh la·la·la
Geu·dae chyuh·jin uh·kkae·ga nae·mahm·eul ah·peu·ge hae·yo
Jal hae·joon·guht·do ubt·neun na·ra·suh
Geu·dae·eh goh·oon son·ee seh·wol·eh byun·hae·ssuh·yo
Mot·ji·kyuh·jwuh·suh mi·ahn·hae·yo
Sa·rang·hae·yo sa·rang·hae·yo
Nae·ga geu·dae·eh·ge boo·jok·han·gul ahl·ji·man
Se·wol·eh guht·da·bo·myun ji·chil·ddae·do it·ji·man
Geu·dae·eh shwil·goh·shi dwe·ri·ra
Sa·rang·hae·yo go·mah·oon nae sa·rang
Pyung·saeng geu·dae·man·eul wi·hae boo·reul ee·no·rae
Sa·rang no·rae ham·kke bool·luh·yo
Doo·ri·suh la·la·la
Go·ma·wuh·yo go·mah·wuh·yo
Geu·dae ja·shin·bo·da na·reul ah·kkyuh·joon sa·rang
Se·sang·ee deung dol·lyuh·do noo·ga mwuh·ra·go hae·do
Nae·ga geu·dae ji·kyuh·jool·ge·yo
Sa·rang·hae·yo so·joong·han nae·sa·rang
Pyung·saeng geu·dae·man·eul wi·hae boo·reul ee·no·rae
Sa·rang·no·rae ham·kke bool·luh·yo
Doo·ri·suh la·la·la
Geu·dae poom·ee nah·eh jib·ee·jyo young·won·hee la·la·la
La la la
translation by: iridescent@soompi
You are so beautiful
More than the night sky's shining stars, you shine
Taking my tired heart and protecting it warmly,
Your embrace is my home
In front of unruly winds,
Even my love that was almost blown out
Was able to bear it and win
To the point of tears, do you know my heart is that thankful
Because you are living by my side
I love you, I love you
Even though I know I am lacking
While living, there are times when you grow tired
I will become your shelter
I love you, my thankful love
This song that I will always sing for only you
This song of love, let's sing it together
You and I, la la la
Your heavy shoulders make my heart hurt
Because I haven't done a thing for you
Your beautiful hands have changed with time
Because I haven't been able to take care of you, I'm sorry
I love you, I love you
Even though I know I am lacking
While living, there are times when you grow tired
I will become your shelter
I love you, my thankful love
This song that I will always sing for only you
This love song, let's sing it together
You and I, la la la
Thank you, thank you
For your love, that has cherished me more than you
Even if the world turns its back on you, even if someone speaks against you
I will protect you
I love you, my precious love
This song that I will always sing for only you
This song of love, let's sing it together
You and I, la la la
Your embrace is my home
Forever, la la la
Saekkamahke / Black Lyrics (Singer: MtoM)
Romanization by Kreah
* kudaega naege maranhaedo
ta algo itjyo nukkil su itjyo
tu pari magul su optke
onjena ibyorun naboda sejyo
seakkamahke kasumi ta turogado
saeha-hyahke nunmuri hullo naeryodo
kudael bonaejul-keyo kudaeri-jojulkeyo
urisarang cho-umbuto optdon gotchorom
repeat * (if you are singing while the video is playing)
mianhae haji marajwoyo
kuromyon naega chorahaejwoyo
kudaega mi-ul su itke
charari nal bomyo usojuseyo
saekkamahke kasumi ta turogado
saeha-hyahke nunmuri hullo naeryodo
kudael bonaejul-keyo kudaeri-jojulkeyo
urisarang cho-umbuto optdon gotchorom
na chugul ttaekkaji kudae
tubon dashi bol su opkil par-aeyo
tan hanbonirado kuron nari ondamyon
kudael tto tashi saranghalji moruni
ttonaseyo to molli koroga jwoyo
ttorabomyon andweyo ttollyo-onun nae soni
chaburyo haedo chujo-anjun
nae bari ttaruryo haedo
kkuchiran go-rhal-kiye dwedurril sun optkiye
namjada-un mosumman chal karanun insaman
saekkamahke kasumi ta turogado
saeha-hyahke nunmuri hullo naeryodo
kudael bonaejul-keyo kudaeri-jojulkeyo
urisarang cho-umbuto optdon gotchorom
chal chinaeyo kurigo haengbo-kha-seyo
0 Comments: