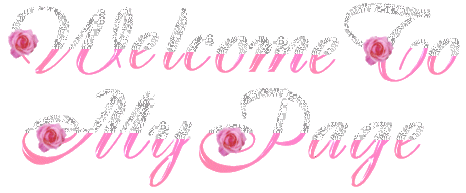 Semua yang saya bahas disini adalah film-film atau MV-MV yang udah pernah
saya
tonton. Jadi saya tidak menerima request untuk review apa pun.
Untuk download OST jika meminta password, passwordnya adalah thankyou atau dramafreak. Yang OSTnya rusak harap lapor.

Bagi yang ingin mengambil isi dari blog ini (copy paste) untuk digunakan di blog lain diperbolehkan asalkan menyertakan credit atau sumbernya yaitu Lovely Drama Korea.
Kritik dan saran bisa melalui email. Kalau ada mau pesan dvd juga boleh + ada yang mau beli dvd variaty show korea bisa juga kok. Emailnya lovelydramakorea@yahoo.com atau sms ke 08991637836
Terima kasih.................

Rabu, 14 September 2011
Diposting oleh desthy di 00.45
# Thai: สิ่งเล็กเล็ก ที่เรียกว่า..รัก (Sing Lek Lek Tee Reak Wa Ruk)
# Director: Puttipong Pormsaka Na-Sakonnakorn and Wasin Pokpong
# Writer: Puttipong Pormsaka Na-Sakonnakorn and Wasin Pokpong
# Producer: Somsak Tejcharattanaprasert and Panya Nirankol
# Cinematographer: Reungwit Ramasudh
# Release Date: August 12, 2010 (Thailand)
Cast:
* Mario Maurer - Shone
* Pimchanok Lerwisetpibol - Nam
* Sudarat Budtporm - Inn (Teacher)
* Peerawat Herapath - Phol (Teacher)
* Pijitra Siriwerapan - Aorn (Teacher)
* Acharanat Ariyaritwikol - Top
* Kachamat Pormsaka Na-Sakonnakorn - Pin
Setelah kemaren sempet bahas film hollywood dan jepang, sekarang aku mau bahas film thailand. Aku sendiri sebenernya buta banget ma yang namanya film thailand, cuma karena temenku rekomendasiin banget nih film, jd ikutan nonton juga deh. Lumayan bagus lah.

Mungkin kalau diceritain ceritanya simple banget. Tentang seorang cewek bernama Nam yang diam-diam naksir kakak kelasnya yang bernama Shone selama 3 tahun. Nam tadinya cewek yang biasa-biasa aja dan sama sekali tidak mencolok. Ga pinter dan ga cantik. Tapi karena ia ingin Shone yang ditaksirnya itu memperhatikan dia, dia mulai mengubah dirinya menjadi wanita yang cantik yang bahkan banyak disukai sama cowok. Tidak hanya itu, ia juga rajin belajar hingga ia dapat rangking 1.

Namun segala perubahan yang Nam lakukan selama 3 tahun itu sepertinya tidak menampakkan hasil. Karena Shone tetap saja tidak memperhatikannya, justru sahabat Shone lah yang bernama Top yang malah naksir ma Nam n nembak Nam. Karena Nam ingin bisa dekat dengan Shone, akhirnya ia menerima cinta Top. Dan ternyata Nam memang bisa menjadi dekat dengan Shone. Namun sayangnya Nam mendengar Top bercerita bahwa Top dan Shone sudah bersahabat sejak kecil dan mereka pernah berjanji untuk tidak akan menyukai wanita yang sama. Mendengar itu tentu saja Nam kecewa, makanya ia lalu memutuskan hubungannya dengan Top agar ia mempunyai kesempatan untuk dapat berhubungan dengan Shone.

Tapi Nam tidak tahu bahwa setelah ia putus dengan Top, Top mengatakan pada Shone agar jangan pernah berpacaran dengan Nam karena ia tidak ingin melihat gadis yang dicintainya bersama dengan sahabatnya dan Shone pun berjanji akan memenuhi permintaan Top tersebut.

Terus gimana kelanjutannya? Nonton aja sendiri.

Yang menarik dari film ini adalah make up artistnya. Alur film ini cukup lama, dari Nam baru masuk sekolah (entah itu SMP atau SMA) sampai 3 tahun. Bahkan sampai ia dewasa beberapa tahun kemudian. Tapi para pemainnya itu tidak ada yang berubah. Dari kecil hingga dewasa pemainnya itu-itu saja hanya saja lebih mengandalkan make up nya. Yang tadinya terlihat sangat muda perlahan-lahan akan terlihat dewasa dan kita bahkan tidak menyadari perubahan itu, semua berjalan dengan natural.

Selain masalah make up, cerita film ini juga bagus. Katanya sih denger-denger diambil dari kisah nyata. Mungkin kalau diceritain akan terkesan biasa saja, tapi coba deh nonton, seru kok, lucu juga, dan yang paling penting pemeran Shone nya cakep banget....alhamulillah ya... hehe.....
0 Comments: