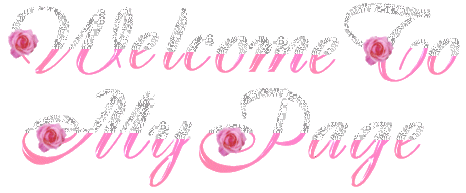 Semua yang saya bahas disini adalah film-film atau MV-MV yang udah pernah
saya
tonton. Jadi saya tidak menerima request untuk review apa pun.
Untuk download OST jika meminta password, passwordnya adalah thankyou atau dramafreak. Yang OSTnya rusak harap lapor.

Bagi yang ingin mengambil isi dari blog ini (copy paste) untuk digunakan di blog lain diperbolehkan asalkan menyertakan credit atau sumbernya yaitu Lovely Drama Korea.
Kritik dan saran bisa melalui email. Kalau ada mau pesan dvd juga boleh + ada yang mau beli dvd variaty show korea bisa juga kok. Emailnya lovelydramakorea@yahoo.com atau sms ke 08991637836
Terima kasih.................

Jumat, 29 April 2011
Diposting oleh desthy di 14.24
Song : So Nice To Meet You / You're So Cool To Me
Artists : SeeYa
Released: January 21th, 2011
Genre: Ballad
Language: Korean
Ini dia lagu yang selalu berhasil ngebuat aku nangis tiap kali aku denger atau ngeliat MVnya. Kenapa? Jangan ngebayangin itu type lagu ballad yang musiknya slow n mellow banget, atau juga jangan ngebayangin kalo MVnya itu type drama yang punya cerita dan berakhir sad ending. Terus sedihnya dimana? Karena lagu ini ada di dalam album special SeeYa yang sekaligus farewell album bertajuk See You Again. Jadi MVnya juga adalah MV terakhir SeeYa karena mereka memutuskan untuk bubar.
Sebelum aku ceritain mengenai MV n lagunya, sebelumnya aku review sekilas mengenai SeeYa ya...
Nama SeeYa diambil dari kata See You Again atau See You Always. Memulai debutnya tahun 2006 dengan album pertamanya berjudul The First Min. Personil SeeYa saat itu adalah Nam Gyuri, Lee Boram, dan Kim Yeonji. Lagu-lagunya enak-enak banget. Genrenya ballad. Suara mereka juga bagus banget. Makannya aku ngumpulin album mereka dari album pertama. MVnya juga bagus bagus. Typenya drama gitu yang ga menampakkan wajah mereka menunjukkan klo mereka ga narsis. Hehe... Cuma pas album ketiga yang judulnya Brilliant Change, mereka mulai merubah type lagunya. Tapi tetep bagus kok.
Nah, Setelah album Brilliant Change itulah Nam Gyuri keluar dari SeeYa dan digantikan oleh Lee Soo Mi. Dengan format yang baru ini mereka meluncurkan single Rebloom dan Woman Generation (feat T-ata & Davichi). Namun kemudian Lee Soo Mi pun keluar dari SeeYa dan bergabung dengan grup baru bernama Co-Ed. Akhirnya Seeya berlanjut sebagai duo group yang terdiri dari Lee Boram dan Kim Yeonji.
Lalu akhir tahun 2010, Core Content Media (Label SeeYa) mengumumkan bahwa Seeya akan bubar setelah meluncurkan album terakhir mereka. Dan di album terakhir inilah Nam Gyuri kembali bergabung bersama SeeYa. Di Album See You Again ini terdapat kumpulan lagu dari album terdahulu dan 2 lagu baru berjudul The Last dan So Nice To Meet You.
Nah, sekarang aku mau nyeritain tentang MVnya. Dari judul lagunya aja aku udah ngerasa sedih karena tema perpisahannya tuh dapet banget. MV ini berlokasi di sebuah coffee shop dimana Nam Gyuri, Lee Boram, dan Kim Yeonji sepertinya biasa bertamu disitu. Di coffee shop itu banyak dipajang foto-foto Seeya dulu. Mereka bertigapun berbincang dengan senang dan penuh tawa. Mereka juga mengenang kebersamaan mereka dengan melihat album-album Seeya. Terakhir, masing-masing dari mereka menuliskan suatu pesan pada selembar kertas dan kertas itu di tempel di dinding coffee shop. Dan adegan terakhir MV itu, personil Seeya satu per satu menghilang dan hingga hanya tersisa ruangan kosong. Sedih kan?! Mungkin kalau bukan penggemar Seeya akan ngerasa MV ini biasa aja.
Yang paling sedih ketika nonton Goodbye Stage nya Seeya di Music Core. Mereka nyanyi sambil nangis. Sedih deh... hiks...hiks...
Aku sangat menyayangkan group seperti Seeya harus bubar. Menurutku mereka benar-benar berqualitas dari segi musik dan suaranya. Bahkan kalo di suruh dance pun mereka bisa. Tapi kenapa grup-grup seperti ini kurang mendapat perhatian. Mungkin karena sekarang lebih populer girlband dan boyband yang menjadikan dance dan tampang adalah nomer 1 sedangkan qualitas suara adalah nomer 2. Girlband dan boyband yang cuma bisa ngerap dan terdapat kata-kata aneh di lirik lagunya yang kalaupun ditanya mengenai arti dari lagunya tersebut, mereka akan jawab "Ga Tau". Sorry bagi penggemar boyband n girlband, bukan bermaksud untuk menyinggung, aku juga suka mereka kok, cuma belakangan girlband boyband seperti ini terlalu di expose dan selalu saja bermunculan girlband boyband yang baru dengan type serupa.
Sekarang Nam Gyuri sudah aktif main drama 49 Days setelah sebelumnya pernah bermain di film Death Bell dan More Than Blue, dan drama Life is Beautiful. Sedangkan dua personil Seeya yang lain Lee Boram dan Kim Yeon Ji, aku belum denger kabarnya. Semoga aja mereka bertiga tetap eksis di dunia musik walau tidak lagi menggunakan nama Seeya. Seperti judul album terakhir SeeYa yaitu See You Again, semoga kita bisa kembali bertemu mereka lagi. Goodbye SeeYa.... And... See You Again........
Lyric
Hangul
너의 그런 표정 처음이었어 나를 바라보는 그런모습이
우린 그렇게나 오래 만났지만 어색한건 처음이야

정말 이별이란 어쩜 이렇게 아무 예고없이 찾아오는지
우린 아픔도 이별도 어울리지 않았는데

왜 그러니 내가 너를 아프게 했니 아니라면 딴사람 생겼니
난 아직 너만을 사랑해서 아무런 준비도 못했는데

*그냥 니가 먼저 말해 난 눈물보일까봐 말못해
우리의 이별에 마지막 그 말은 한번도 생각한적 없으니까
아냐 내가 먼저 말할께 아픈말은 내가 다할께
사랑했다는 말 넌 그 말만해야해 넌 착한 남자니깐

내겐 너무 예쁜 사람이라서 만날수록 좋은 사람이라서
많은 친구들 앞에서 너를 자랑 했었는데

아닌거니 네 마음에 나는 없었니
너에게는 내가 부족했니
난 눈치도 없는 바보라서 너밖에 모르고 살았는데
*REPEAT

오랜시간동안 널 닮아가고 있었는데
작은 습관까지 그 미소까지 이젠 모두 버려야해

제발 웃으며 떠나줘 난 그 모습만 간직할테니
날 바라봐주던 그 예쁜 두 눈에 눈물은 어울리지 않으니까
아픈 기억들은 모두다 내가 전부 가져 갈테니
좋은 추억들만 니가 가져가줄래 넌 행복해야 하니까
Romanzation
neoui geuleon pyojeong cheoeum-ieoss-eo naleul balaboneun geuleonmoseub-i
ulin geuleohgena olae mannassjiman eosaeghangeon cheoeum-iya

jeongmal ibyeol-ilan eojjeom ileohge amu yego-eobs-i chaj-aoneunji
ulin apeumdo ibyeoldo eoulliji anh-assneunde

wae geuleoni naega neoleul apeuge haessni anilamyeon ttansalam saeng-gyeossni
nan ajig neoman-eul salanghaeseo amuleon junbido moshaessneunde

*geunyang niga meonjeo malhae nan nunmulboilkkabwa malmoshae
uliui ibyeol-e majimag geu mal-eun hanbeondo saeng-gaghanjeog eobs-eunikka
anya naega meonjeo malhalkke apeunmal-eun naega dahalkke
salanghaessdaneun mal neon geu malmanhaeyahae neon chaghan namjanikkan

naegen neomu yeppeun salam-ilaseo mannalsulog joh-eun salam-ilaseo
manh-eun chingudeul ap-eseo neoleul jalang haess-eossneunde

aningeoni ne ma-eum-e naneun eobs-eossni
neoegeneun naega bujoghaessni
nan nunchido eobsneun babolaseo neobakk-e moleugo sal-assneunde
*REPEAT

olaensigandong-an neol dalm-agago iss-eossneunde
jag-eun seubgwankkaji geu misokkaji ijen modu beolyeoyahae

jebal us-eumyeo tteonajwo nan geu moseubman ganjighalteni
nal balabwajudeon geu yeppeun du nun-e nunmul-eun eoulliji anh-eunikka
apeun gieogdeul-eun moduda naega jeonbu gajyeo galteni
joh-eun chueogdeulman niga gajyeogajullae neon haengboghaeya hanikka

English Translation
credit by TaMiTokki


It was the first time you looked at me that way
with that facial expression
We met such a long time ago, but it's the first time I'm at a loss ford words

Perhaps, parting is this way for everyone
I've come to find without warning
Pain and separation didn't match well with us

So why have you hurt me
if you say it is not someone else?
I still love only you
I could not prepare anything


* Tell me first
just in case you see my tears and I can't say it
I'd never thought of our last parting words

First, I'll say
no, don't speak ill of me
I have to say it because I loved you, a good man

Too me, You were too pretty and good to me
I was proud of you in front of friends

Am not, I am not in your heart
To you, I am not good enough
Without noticed, I foolishly lived unware of you
* REPEAT

Like I was going for a long time
Now a little practice to smile all gotta get rid of it until

Please smile as you leave
I'll keep that image of you
Tears do not belong in those prettty eyes
That looked only at me
I'll take all of the painful memories
I'll take them all away, so
Take only the good memories
Because you should be happy

0 Comments: