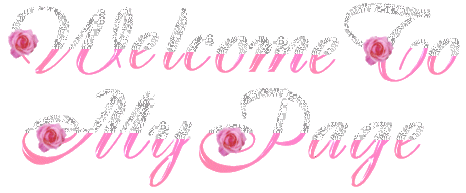 Semua yang saya bahas disini adalah film-film atau MV-MV yang udah pernah
saya
tonton. Jadi saya tidak menerima request untuk review apa pun.
Untuk download OST jika meminta password, passwordnya adalah thankyou atau dramafreak. Yang OSTnya rusak harap lapor.

Bagi yang ingin mengambil isi dari blog ini (copy paste) untuk digunakan di blog lain diperbolehkan asalkan menyertakan credit atau sumbernya yaitu Lovely Drama Korea.
Kritik dan saran bisa melalui email. Kalau ada mau pesan dvd juga boleh + ada yang mau beli dvd variaty show korea bisa juga kok. Emailnya lovelydramakorea@yahoo.com atau sms ke 08991637836
Terima kasih.................

Jumat, 09 Juli 2010
Diposting oleh desthy di 12.27
Song : Kajimaseyo
Artist : Park Yong Ha
Single : Kajimaseyo
Realesed : 2004

Starring : Park Yong Ha and Kim Tae Hee
Karena masih hangat-hangatnya berita bunuh diri Park Yong Ha, untuk mengenang beliau, aku mau ngebahas salah satu lagu dari Park Yong Ha yang paling aku suka yaitu Kajimaseyo (Don't Go Away).

Sebenernya kalo ditanya apa yang aku suka dari Park Yong Ha, jawabanku cuma satu, suaranya. Suaranya bagus banget waktu nyanyi. Jujur aja ya, dibandingkan ma aktingnya di film aku lebih suka sama dia waktu denger suaranya waktu nyanyi. Film-filmnya Park yong ha ga ada yang aku tonton mpe abis, dari jaman winter sonata, on air, a man's story, n the scam. Aku cuma nonton setengah aja. Tapi kalo liat dia main MV baru aku suka, contohnya MV Kajimaseyo ini.

MV Kajimaseyo ini dibintangi oleh Park Yong Ha sendiri dan Kim Tae Hee. Ceritanya Yong Ha dan Tae Hee itu sahabat dari kecil. Mereka sering bermain di sebuah padang rumput yang ditengahnya ada sebuah pohon besar. Tae Hee seneng banget sama pohon itu, dia sering melukin pohon itu.

Suatu hari, Tae Hee harus pergi meninggalkan desa. sejak itu mereka tidak pernah bertemu lagi. Namun sekitar 20 tahun kemudian Tae Hee kembali ke desa. Yong Ha bertemu Tae Hee kembali di padang rumput. Saat itu ia melihat Tae hee sedang memeluk pohon. Sejak itu Tae Hee tinggal di rumah Yong Ha. Hubungan mereka kembali dekat seperti dulu.

Yong Ha sebenernya menyiapkan hadiah khusus untuk Tae Hee. Ia ingin melamar Tae Hee di depan sebuah rumah yang Yong Ha bangun sendiri untuk Tae Hee. Maka dari itu Yong Ha sering berangkat pergi pulang malam untuk menyelesaikan rumah itu. Tae Hee yang penasaran akhirnya mengikuti kemana Yong Ha pergi selama ini dan ia pun terkejut melihat apa yang dikerjakan oleh Yong Ha. Diam-diam Tae Hee melihat rumah yang dibuat Yong Ha untuknya. Rumah yang indah, sangat mirip dengan gambar Tae Hee waktu ia kecil.

Tae Hee sebenernya punya penyakit parah. Untuk itulah ia pulang ke kampung halamannya agar ia bisa bersama Yong Ha pada saat terakhirnya. Namun begitu ia tahu Yong Ha menyiapkan sebuah rumah untuk mereka berdua, Tae Hee pun sangat sedih karena ia tidak akan bisa tinggal di rumah itu karena hidupnya tidak akan lama lagi.

Endingnya, Tae Hee meninggal di depan rumah tersebut ketika Yong Ha melamarnya dengan seikat bunga. Sedih kan?

Sayangnya aku ga bisa nemuin lyric lagu Kajimaseyo ini. Baik barupa hangul, romanzation atau translationnya. Jadi aku ga tau lagu ini sebenernya menceritakan tentang apa. Yang jelas dari judulnya aja kayanya udah sedih. Kajimaseyo artinya Don't Go Away atau Jangan pergi. Dengan lagu ini aku ingin mengatakan "Kajimaseyo" pada Park Yong Ha. Tapi udah terlambat, dia sekarang udah pergi, dan aku udah ga bisa denger suaranya lagi.

Aku turut berduka cita atas kematiannya. Aku berharap, semoga tidak ada lagi artist korea yang menyusul jejak Park Yong Ha. Aku berharap tidak hanya artis korea, tapi juga masyarakat di seluruh dunia tidak ada lagi yang berpikir untuk mengakhiri hidupnya dengan bunuh diri. Ingat, kita masih punya Tuhan untuk mengadu, untuk bersandar. Aku yakin agama apapun akan mengharamkan tindakan bunuh diri. Seberapa beratpun cobaan yang kita hadapi, anggap saja sebagai ujian dalam pendewasaan diri. Kalau kita dapat melaluinya, berarti kita selangkah lebih depan untuk menuju dewasa, bararti kita akan dapat lebih mengeti akan arti hidup, dan di masa depan, ketika kita mengingat kembali masa lalu kita yang sulit, kita mungkin akan tersenyum karena kita telah berhasil melewati masa tersebut. Betul begitu kan?



1 Comment:
Unknown said...

22 Januari 2018 09.20

 

Mau nonton film kajimaseyo dimana ya mba?? Atau ada link nya.. sya cari di iflix , viu dan drakor gak ada :(