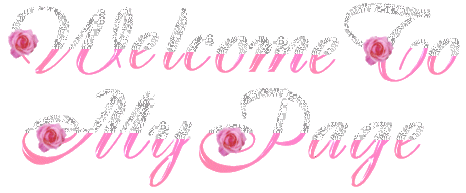 Semua yang saya bahas disini adalah film-film atau MV-MV yang udah pernah
saya
tonton. Jadi saya tidak menerima request untuk review apa pun.
Untuk download OST jika meminta password, passwordnya adalah thankyou atau dramafreak. Yang OSTnya rusak harap lapor.

Bagi yang ingin mengambil isi dari blog ini (copy paste) untuk digunakan di blog lain diperbolehkan asalkan menyertakan credit atau sumbernya yaitu Lovely Drama Korea.
Kritik dan saran bisa melalui email. Kalau ada mau pesan dvd juga boleh + ada yang mau beli dvd variaty show korea bisa juga kok. Emailnya lovelydramakorea@yahoo.com atau sms ke 08991637836
Terima kasih.................

Jumat, 05 Februari 2010
Diposting oleh desthy di 13.26
# Director: Yun-ho Yang, Kyu-tae Kim
# Network: KBS2
# Episodes: 20
# Release Date: October 14, 2009
# Runtime:
# Language: Korean
# Country: South Korea

Cast :
Lee Byung-Hun as Hyeon-jun Kim
Kim Tae-Hee as Seung-hee Choi
Jeong Jun-Ho as Sa-woo Jin
Kim Seung-Woo as Cheol-yeong Park
So-yeon Kim as Seon-hwa Kim
T.O.P as Vick
Hyeon-jun bisa dibilang merupakan seorang calon tentara atau polisi. Ia tinggal di asrama dan sekamar dengan Sa-woo. Mereka pun menjadi sahabat baik. Sering latihan bersama, bermain bersama, bahkan dihukum berdua.
Ketika di kampus, Hyeon-jun jatuh cinta pada seorang mahasiswi jurusan hukum yg sangat pintar. Gadis itu adalah Seung-hee. Di sisi lain Sa-woo pun menyukai Seung-hee pada pandangan pertama ketika mereka bertemu di sebuah cafe. Hyeon-jun dan Sa-woo tidak tahu kalau mereka berdua jatuh cinta pada gadis yang sama.
Suatu hari tiba-tiba saja Hyeon-jun dan Sa-woo di tawari untuk masuk ke sebuah organisasi bernama NSS. NSS adalah oraganisasi keamanan milik pemerintah Korea Selatan yang biasa menangani kasus yang cukup rumit. Semacam agen rahasia gitu deh. Dan ternyata Seung-hee adalah anggota NSS. Akhirnya Hyeon-jun dan Sa-woo pun setuju untuk bergabung dengan NSS.
Suatu hari Hyeon-jun diberi tugas rahasia dari atasanya dan tugas itu hanya untuknya dan tidak ada seorang pun yang boleh tahu, termasuk anggota NSS lainnya. Tugas itu adalah membunuh Perdana Mentri Korea Utara yang saat itu sedang berasa di Hungaria. Atasannya mengatakan bahwa ini adalah tugas negara yang sangat penting.
Setelah berhasil membunuh Perdana Mentri, Hyeon-jun pun segera pergi. Sempat terjadi kejar-kejaran dengan pihak keamanan Korea Utara dan Hyeon-jun pun sempat tertembak di lengannya. Hyeon-jun meminta dikirimkan bantuan karena kini ia sedang terluka. Tidak lama kemudian Sa-woo pun datang tapi bukan untuk menolongnya melainkan untuk membunuhnya.
Akhirnya Hyeon-jun dinyatakan telah meninggal dunia. Namun sebenarnya ia masih hidup. Karena merasa dikhianati oleh negaranya dan teman baiknya, Hyeon-jun lalu bergabung dengan kelompok teroris dan menyerang NSS.
Menjelang episode akhir akan terungkap tentang masa lalu Hyeon-jun, bagaimana orang tuanya bisa meninggal, kenapa ia yang dipilih untuk bertugas membunuh perdana mentri. Terus akan ada organisasi gelap bernama IRIS yang beberapa anggotanya adalah orang-orang penting dalam pemerintahan dan siapa saja yang menentang IRIS akan mati satu per satu.
Sebenarnya film bergenre action kaya gini sama sekali bukan typeku. Alasan kenapa akhirnya aku nonton nih film bukan karena Kim Tae Hee atau Lee Byung Hun. Satu-satunya alasan adalah karena aku mau liat TOP BigBang main series. Namun aku sedikit kecewa karena peran dia disitu ga susah-susah amat. Sebagai pembunuh profesional berdarah dingin. Dialognya hampir ga ada karena dia emang jarang ngomong, trus ekspresi mukanya cemberut terus. Tapi ga papa, tetep seneng kok liatnya soalnya karakternya dingin banget. TOP emang TOP deh, hehehe...
Entah kenapa pas lagi nonton series yang satu ini, aku selalu ngebandingin sama Black and White nya Vic Chou. Mungkin karena temanya hampir sama tentang kepolisian gitu dan tentang organisasi gelap yang didalamnya ada orang-orang penting dari pemerintah. Tapi kalau disuruh milih sih, aku lebih milih Black and White. Lebih dapet aja fillnya, kerasa tegangnya, penasarannya, misterinya, trus yang paling penting ada tema keluarganya juga, ceritanya juga lebih bagus.
Nilai plusnya dari series ini, aku suka cerita tentang friendshipnya, makanya aku nyeritainnya lebih ke friendshipnya dari pada love storynya. Trus di film ini kita bisa liat teknologi korea yang super canggih menurutku. Terus nilai plus nya lagi adalah ostnya, bagus... penyanyinya kebanyakan kesukaanku kaya Shin Seung Hun, Baek Ji Young, Bigbang, So In Yong. Bagus deh. Nilainya aku kasih 77 deh.
Label: 2009, action, drama, family, Jeong Jun-Ho, KBS, Kim Seung-Woo, Kim So Yeon, Kim Tae-Hee, Lee Byung-Hun, misteri, romance, series, TOP
0 Comments: