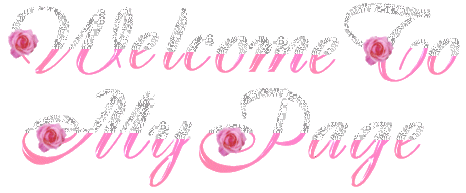 Semua yang saya bahas disini adalah film-film atau MV-MV yang udah pernah
saya
tonton. Jadi saya tidak menerima request untuk review apa pun.
Untuk download OST jika meminta password, passwordnya adalah thankyou atau dramafreak. Yang OSTnya rusak harap lapor.

Bagi yang ingin mengambil isi dari blog ini (copy paste) untuk digunakan di blog lain diperbolehkan asalkan menyertakan credit atau sumbernya yaitu Lovely Drama Korea.
Kritik dan saran bisa melalui email. Kalau ada mau pesan dvd juga boleh + ada yang mau beli dvd variaty show korea bisa juga kok. Emailnya lovelydramakorea@yahoo.com atau sms ke 08991637836
Terima kasih.................

Rabu, 20 Juli 2011
Diposting oleh desthy di 11.34
* Title: 최고의 사랑 / Choegoui Sarang
* Also known as: Best Love
* Genre: Romance, comedy
* Episodes: 16
* Broadcast network: MBC
* Broadcast period: 2011-May to 2011-Jun
* Air time: Wednesday and Thursday 21:55
Ini dia drama yg sebenernya udah lama pengen aku bahas tapi lo sempet bikin reviewnya. Tapi karena sekarang nih drama udah tamat jadi aku putuskan untuk ngebaharnya.

Gu Ae Jung adalah artis yang terkenal dan mempunyai banyak penggemar 10 tahun yang lalu. Dia adalah personil dari girl band bernama "National Treasure" yang saat itu memang sedang naik daun.

Tapi itu 10 tahun yang lalu loh. Kalau sekarang bisa dibilang sebaliknya. Gu Ae Jung tetap seorang artis terkenal hanya saja sekarang ia lebih terkenal sebagai artis yang bermasalah dan berita-berita mengenai dirinya selalu saja negatif. Dan karena berita-berita itulah mungkin ia lebih banyak memiliki anti fans dibandingkan fans. Maka dari itu ia berusaha menghilangkan image-image jelek dari dirinya dan menaikkan kembali popularitasnya dengan cara sering mengikuti acara-acara variety show. Namun tetap saja, sekeras apa pun ia berusaha,Gu Ae Jung tidak akan pernah bisa menyamai level Dok Go Jin, top Starnya korea.

Dok Go Jin adalah seorang aktor yang telah banyak membintangi film dan iklan. Bahkan ia juga pernah mendapat tawaran untuk main film Hollywood.Penggemarnya? Jangan di tanya deh. Dari yang muda sampe yang tua, dari yg anak sekolah sampe sampe pengusaha, bahkan nenek dipedesaan pun tau siapa itu Dok Go Jin. Dok Go Jin juga terkenal karena sifatnya yang ramah pada fansnya, murah senyum, baik hati. Tapi sebenarnya yang ia tunjukkan di depan kamera dan di depan banyak orang bukanlah sifat aslinya. Sebenarnya bisa dibilang ia punya sifat "Prince Complex" alias kepedean atau biasa disebut narsis. Sombongnya minta ampun. Pokoknya dia pikir di dunia ini ga ada yang sehebat dia. Dia juga keras kepala dan egois. Pokoknya semua orang harus setuju sama yang dia bilang. Yang dia inginkan harus selalu terpenuhi.

Nah, cerita mulai seru ketika artis sekaliber Dok Go Jin jatuh cinta sama Gu Ae Jung yang bisa dibilang levelnya jauh dibawahnya. Kenapa Dok Go Jin bisa jatuh cinta sama Gu Ae Jung. Menurutku ada 2 alasannya.

Yang pertama karena ringtone hp Gu Ae Jung adalah lagu "Dugun dugun"(english = Thump thump, indo=Dag dig dug). Lho,kok bisa jatuh cinta gara-gara ringtone? Karena 10 tahun lalu Dok Go Jin pernah melakukan operasi jantung. Nah dokter yang mengoperasinya itu penggemar idol grup. Saat operasi Dok Go Jin berlangsung, tuh dokter memutar lagu dugun dugun dengan volume yang keras. Kata dokternya sih biar jantung yang sekarang lagi di operasi itu akan kembali dugun-dugun (dugun dugun itu bisa dibilang bunyi detak jantung). Nah,makanya setiap kali denger ringtone lagu itu, jantung Dok Go Jin berdetak dengan sangat cepat. Detak jantung Dok Go Jin tuh seharusnya antara 60-90. Tapi begitu denger tuh ringtone detak jantngnya bisa lebih dari 100.

Alasan kedua kenapa Dok Go Jin jatuh cinta pada Gu Ae Jung mungkin karena Dok Go Jin tahu sifat asli Gu Ae Jung. Ia tahu bahwa Gu Ae Jung tidak seperti yang diberitakan selama ini. Gu Ae Jung itu aslinya orangnya lsabar, tegar, penurut,n care ma sekitarnya. Selama ini berita-berita negatif tentang dirinya ters mengalir dan semakin menjadi-jadi mungkin karena Gu Ae Jung sendiri diam saja dan tidak berusaha untuk mengkonfirmasinya karena ia lebih mementingkan orang-orang yang ia sayangi dibandingkan popularitasnya.

Awalnya Gu Ae Jung tidak sengaja mencuri dengar pembicaraan Dok Go Jin dengan managernya. Ia mendengar sesuatu yang jika tersebar akan merusak citra Dok Go Jin. Mulai dari sini lah hubungan mereka dimulai dan akhirnya Dok Go Jin mulai jatuh cinta pada Gu Ae Jung karena ternyata jantungnya berdetak cepat bukan hanya ketika mendengar ringtone milik Gu Ae Jung tapi juga disaat Gu Ae Jung senang, sedih,dan saat Gu Ae Jung bersama pria lain. Makanya tanpa basa basi Dok Go Jin pun "nembak" Gu Ae Jung. Gu Ae Jung pun kaget dan tanpa pikir panjang langsung menolak Dok Go Jin.

Ini dia lucunya. Dok Go Jin yang selama ini selalu mendapatkan yang ia mau dan tidak pernah mendengar kata tidak,sekarang ia ditolak oleh Gu Ae Jung. Maka dari itu ia terus mengejar Gu Ae Jung sasmbil tetap mempertahankan harga dirinya yang tinggi dan sikap sombong n narsisnya itu. Lucu banget deh nontonnya.

Lebih seru lagi ketika ada orang lain yang juga menyukai Gu Ae Jung yaitu Jung Pil Soo, seorang dokter herbal yang ganteng n sukses yang jadi pasangan Gu Ae Jung dalam variety show "Couple Making".

Seru deh pokoknya. Lucu. Mending kalian nonton aja.Udah tamat kok. Kayanya juga udah mulai ada di lapak DVDnya.

Kalo liat para pemainnya sih isinya pemain senior kaya Gong Hyo Jin (Pasta, Thank You), Cha Seung Won (City Hall, Athena), Yoon Kye Sang (Road No.1, Six Years in Love). Tapi bagi yang seneng ma brondong atau artis-artis muda atau idol kayanya ga ada di drama ini. Eh,tp Yoon Kye Sang juga cakep kok, dia juga pernah jadi idol dulu, dia itu dulu personil boyband G.O.D. Terus kalo kalian perhatiin di drama ini juga ada 5dolls (personil ceweknya Co-Ed).

Cuma kayanya aku agak kecewa sama Gong Hyo Jin karena selama ini liat drama yang dia mainin kok karakternya hampir sama. Coba aja liat Pasta, Thank You, Sang Doo Lets GoTo School, sama Greatest Love. Hampir sama semua sifatnya. Tapi bukan berati aktingnya jelek loh. Bagus kok. Nonton yah.

Pengganti drama ini adalah Heartstring yang dimainin ma Yonghwa dan Shinhye. Seperti sebelumnya, drama yang dimainin Yonghwa ga jauh-jauh dari musik. Nanti kalo drama ini udah tamat aku bahas ya.....
0 Comments: