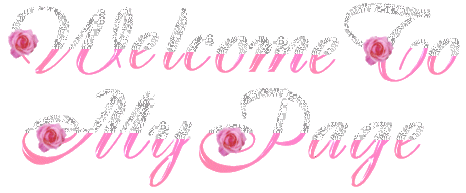 Semua yang saya bahas disini adalah film-film atau MV-MV yang udah pernah
saya
tonton. Jadi saya tidak menerima request untuk review apa pun.
Untuk download OST jika meminta password, passwordnya adalah thankyou atau dramafreak. Yang OSTnya rusak harap lapor.

Bagi yang ingin mengambil isi dari blog ini (copy paste) untuk digunakan di blog lain diperbolehkan asalkan menyertakan credit atau sumbernya yaitu Lovely Drama Korea.
Kritik dan saran bisa melalui email. Kalau ada mau pesan dvd juga boleh + ada yang mau beli dvd variaty show korea bisa juga kok. Emailnya lovelydramakorea@yahoo.com atau sms ke 08991637836
Terima kasih.................

Jumat, 31 Juli 2009
Diposting oleh desthy di 16.16

Directed by Sin Dong-yeop (신동엽)
Screenplay by Sin Dong-yeop (신동엽)
•Comedy
95min | Release date in South Korea : 2004/01/16
Alternative title : "100 days with Mr Arrogant"
Cast : Ha Ji-won (하지원), Kim Jae-won (김재원)

Synopsis :

Karena banyak yang komplain aku ngebahas film sedih mulu. Jadi kali ini aku mau ngebahas film komedi, biar adil. Film yang mau aku bahas saat ini judulnya My Crazy Love atau judul lainnya 100 days with Mr. Arrogant.

Bagi para pecinta korea pasti udah ga asing lagi sama tokoh utama film ini, malah mungkin semua udah nonton film bergenre komedi ini karena film termasuk film lama, dibuat tahun 2003 dan dirilis di korea tahun 2004. Pemeran utama wanitanya adalah Ha Ji Won yang pernah main di Memories of bali. Sedangkan pemeran utama pria pernah bermain di Wonderlife Life dan My Love Pattzy.

Ceritanya si Ha Ji Won (pake nama asli aja y, nama tokohnya aku lupa, hehe...) baru saja diputusin ma pacarnya justru pada hari ke 100 mereka jadian. Karena kesal, ketika sedang jalan, ia menendang kaleng kosong yang tergeletak di tengah jalan dengan keras, alhasil kaleng kosong itu malah mengenai kepala Kim Jae Won yang sedang menyetir mobil mewahnya sehingga mobilnya menabrak tembok.

Tidak terima mobil mewahnya rusak, Kim Jae Won meminta ganti rugi sebesar 3000 dolar pada Ha Ji Won. Namun Ha Ji Won menolak dengan alasan ia masih anak sekolah dan tidak memiliki uang sebanyak itu. Ha Ji Won sempat kabur beberapa kali dari Kim Jae Won tapi selalu tertangkap. Akhirnya mereka mengadakan kesepakatan kalau Ha Ji Won akan menjadi budak Kim Jae Won selama 100 hari dengan gaji 30 dolar sehari untuk membayar kerusakan mobilnya, jika Ha Ji Won menolak, Kim Jae Won mengancam akan memberitahukan tentang kerusakan mobilnya pada orang tua Ha Ji Won dan meminta mereka mengganti rugi.

Akhirnya Ha Ji Won dengan terpaksa menyetujui kesepakatan itu. Selama 100 hari ia benar-benar menjadi budak, mengerjakan pekerjaan rumah, mengerjakan tugas kuliah Kim Jae Won, mengangkat belanjaan Kim Jae Won yang menumpuk, bahkan mendorong mobil Kim Jae Won yang kehabisan bensin. Banyak adegan lucu ketika itu.

Selama 100 hari itu pula timbul perasaan di antara keduanya. Namun hubungan itu kemudian di ketahui oleh ibunya Ha Ji Won dan ia tidak menyetujuinya. Sejak itu tiba-tiba saja Kim Jae Won berubah sikap. Ia menjauhi Ha Ji Won dan memutuskan untuk tidak bertemu lagi. Ha Ji Won pun berusaha melupakan Kim Jae Won dengan serius belajar untuk ujian masuk perguruan tinggi. Tapi perjuangannya terasa sia-sia ketika ia melihat papan pengumuman dan tidak menemukan namanya di sana.

Tapi ternyata Kim Jae Won mempunyai kejutan manis untuk Ha Ji Won yang mampu mengembalikan rasa kekecewaannya.

Ini Film kocak abis. Dari awal sampai akhir ketawa mulu. Cuma film ini banyak adegan jorok. Eits, jangan mikir yang macem-macem dulu, maksudnya jorok di sini bener-bener jorok, kaya adegan guru lagi ngupil trus upilnya kemakan, trus ada lagi temennya Ha Ji Won punya jurus handal untuk menghindari penjahat di jalan yaitu dengan meludahi ke wajahnya, di film ini 2 kali dia ngeludahin tepat di muka, dan masih banyak adegan jorok lainnya yang bahkan akupun ga sanggup nulisnya di sini saking joroknya, hehehe....



0 Comments: