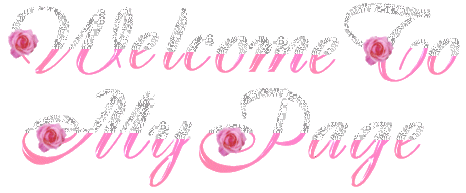 Semua yang saya bahas disini adalah film-film atau MV-MV yang udah pernah
saya
tonton. Jadi saya tidak menerima request untuk review apa pun.
Untuk download OST jika meminta password, passwordnya adalah thankyou atau dramafreak. Yang OSTnya rusak harap lapor.

Bagi yang ingin mengambil isi dari blog ini (copy paste) untuk digunakan di blog lain diperbolehkan asalkan menyertakan credit atau sumbernya yaitu Lovely Drama Korea.
Kritik dan saran bisa melalui email. Kalau ada mau pesan dvd juga boleh + ada yang mau beli dvd variaty show korea bisa juga kok. Emailnya lovelydramakorea@yahoo.com atau sms ke 08991637836
Terima kasih.................

Sabtu, 25 September 2010
Diposting oleh desthy di 08.42
* Title: 신데렐라 언니 / Cinderella Unni
* Also known as: Cinderella's Stepsister / A Modern Story of Revenge
* Genre: Romance, melodrama
* Episodes: 20
* Broadcast network: KBS2
* Broadcast period: 2010-Mar-31 to 2010-Jun-03
* Air time: Wednesday & Thursday 21:55
Cast
Moon Geun Young as Song Eun Jo
Seo Woo as Goo Hyo Sun
Chun Jung Myung as Hong Ki Hoon
Taecyeon as Han Jung Woo
Mungkin udah pada tahu cerita dari Cinderella's Stepsister karena udah pernah ditayangin di stasiun televisi indonesia. Dan sebelumnya juga udah banyak yang ngereview korama yang satu ini. Tapi aku akan coba ngereview dengan versiku. Hehe... semoga tidak mengecewakan.

Sebenernya aku mulai suka ma korama ini dari pertama kali tahu judulnya yaitu Cinderella's Stepsister. Menurutku unik, karena ceritanya ga jauh dari cerita cinderella tapi mengambil karakter sang kakak tiri sebagai tokoh utamanya. Dan yang lebih bagusnya, mengambil Moon Geun Yeong sebagai karakter si kakak tiri. Pasti udah pada tahu dong kualitas akting cewek muda yang satu ini. Di usianya yang masih muda dia udah memerankan beberapa karakter yang berbeda-beda, dan kali ini dia mencoba memerankan tokoh antagonis, dan hasilnya, sama sekali tidak mengecewakan.

Cerita korama ini mirip cerita cinderella namun dari sisi si kakak tiri yaitu Eun Jo. Eun Jo adalah seorang gadis berwatak keras, arogan, penyendiri, dan mandiri. Sikapnya dingin pada setiap orang yang ditemuinya karena ia merasa tidak membutuhkan siapa pun di dunia ini. Tidak terkecuali dengan keluarga barunya. Ibunya kini menikah lagi dengan seorang pria kaya pemilik pabrik wine. Pria itu mempunyai seorang anak gadis bernama Hyo Seon. Sifat Hyo Seon berbeda jauh dengan Eun Jo. Hyo Seon adalah gadis manja, ceria, polos yang mampu meluluhkan hati setiap orang dengan senyum imutnya. Hal ini berbanding terbalik dengan sikap Eun Jo yang tidak pernah senyum sama sekali.

Sikap Eun Jo yang dingin dan sinis tak membuat Hyo Seon membenci kakak tirinya itu karena ia sangat senang kini ia mempunyai seorang mama dan kakak. Namun tidak begitu dengan Eun Jo. Ia sangat membenci Hyo Seon yang terus menerus mengikutinya dan mengganggunya, tidak hanya itu, Eun Jo juga benci pada Hyo Seon karena ia telah merebut kasih sayang ibunya. Sejak tinggal di rumah barunya, ibunya hanya memperhatikan Hyo Seon, membelai rambutnya, memotong kuku kakinya, mengobati lukanya, dan hal-hal lain yang tidak pernah dilakukan ibunya terhadapnya.

Namun jangan membayangkan Hyo Seon itu seperti malaikat yang baik hati dan tidak punya kekurangan, jangan membayangkan bahwa ia akan seperti cinderella yang hanya akan diam dan menurut atas sikap kakak tirinya. Hyo Seon mulai kesal pada Eun Jo karena cowok yang ditaksirnya menyukai Eun Jo, bahkan ia mengirim bunga untuk Eun Jo. Tidak hanya itu saja, Eun Jo juga berhasil menarik perhatian Hong Ki Hoon, seorang pegawai di pabrik ayahnya yang Hyo Seon kenal sejak kecil.

Mulai dari sini persaingan kedua saudara tiri ini dimulai. Tidak hanya mengenai masalah pria, namun juga masalah keluarga ataupun perusahaan wine milik Ayahnya.

Yang paling aku suka dari korama ini bukan love storynya melainkan cerita mengenai keluarganya. Seperti yang aku bilang tadi bahwa Eun Jo bersikap dingin pada siapapun termasuk Ayahnya. Tidak hanya itu, selama hidupnya ia tidak pernah menunjukkan kelemahannya di depan orang lain, jadi walaupun ia terluka atau sakit, Eun Jo tidak pernah memperlihatkan rasa sakitnya itu. Pernah suatu waktu Eun Jo dan Hyo Seon dihukum ayahnya karena berkelahi. Ayahnya menyuruh mereka berdua mengaku kalau mereka salah. Tidak hanya itu, Ayahnya juga memukul betis mereka dengan sebatang kayu untuk menunjukkan bahwa ia sama sekali tidak pilih kasih. Ketika Hyo Seon dipukul satu kali, ia langsung meminta maaf pada ayahnya sambil menangis dan mengakui kesalahannya, namun begitu giliran Eun Jo, ia tidak mengatakan satu patah kata pun. Di pukul berpuluh kali pun Eun Jo tidak mengeluarkan suaranya sama sekali, bahkan menangis atau berteriak pun tidak, mengaduh kesakitan pun tidak, sampai ayahnya cape sendiri memukul Eun Jo. Tapi setelah itu ayahnya mengobati bekas pukulan itu ketika Eun Jo tidur.

Selama 8 tahun mereka semua tinggal bersama namun tak pernah sekalipun Eun Jo memanggil ayah tirinya itu dengan sebutan Ayah. Bahkan Ayahnya itu pun pernah memintanya memanggil "ayah" namun Eun Jo tetap tidak mau, baru setelah Ayahnya tiada, Eun Jo merasa sangat menyesal. Di depan foto ayahnya, ia berlutut sambil menangis dan mengatakan "Maafkan aku, Ayah, aku salah" berkali-kali. Ia menyesal dulu tidak pernah memanggil ayahnya, menyesal karena tidak pernah meminta maaf dan mengaku salah pada ayahnya. Adegan ini adalah adegan tersedih di film ini menurutku loh. Karena sebenernya karakter kesukaanku di film ini adalah ayahnya, makannya aku sedih banget saat dia meninggal.

Menurutku pemilihan pemain dari masing-masing tokoh di korama ini tepat banget. Aktingnya bagus semua. Cuma satu yang agak mengecewakan yaitu Taecyon 2pm. Sebenernya salah satu alasan aku nonton film ini juga karena ada Taecyon nya, tapi ternyata peran taecyon di sini ga terlalu menonjol. Apalagi scene nya taecyon sering bersama Moon geun yeong yang aktingnya udah jago banget, jadi kebanting banget menurutku. Tapi lumayanlah sebagai pemula.
0 Comments: