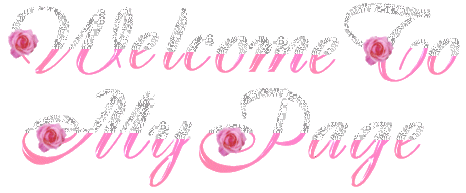 Semua yang saya bahas disini adalah film-film atau MV-MV yang udah pernah
saya
tonton. Jadi saya tidak menerima request untuk review apa pun.
Untuk download OST jika meminta password, passwordnya adalah thankyou atau dramafreak. Yang OSTnya rusak harap lapor.

Bagi yang ingin mengambil isi dari blog ini (copy paste) untuk digunakan di blog lain diperbolehkan asalkan menyertakan credit atau sumbernya yaitu Lovely Drama Korea.
Kritik dan saran bisa melalui email. Kalau ada mau pesan dvd juga boleh + ada yang mau beli dvd variaty show korea bisa juga kok. Emailnya lovelydramakorea@yahoo.com atau sms ke 08991637836
Terima kasih.................

Kamis, 30 September 2010
Diposting oleh desthy di 21.44
Song : Wedding Dress
Artist : Taeyang
Single : "웨딩드레스 (Wedding Dress)"
Released : 2009


Awalnya pertama kali denger nih lagu karena salah download. Dulu tuh maksudnya mau download OST dari movie korea yang judulnya Wedding Dress. Tapi ternyata aku salah, ternyata ini lagu bukan OST film itu. Tapi ga nyesel kok, karena begitu di dengerin, lagunya enak banget loh. Abis itu aku download MVnya. Aku kalo download MV sukanya emang yang ada engsubnya biar ngerti arti lagu itu apa dan ternyata arti lirik lagunya bagus banget. Sedih. Aku nonton MVnya sambil baca subnya, sedih banget deh, bahkan sampe hampir mau nangis, hiks2... (hehe.. lebay ya?)

Sekarang aku mau bahas lagunya berdasarkan liriknya. Aku nyeritainnya dari sisi Taeyang ya. Dulu pertama kali denger lagu ini aku kira ini lagu happy tentang pernikahan, tapi ternyata aku salah. Di awal lagu, translate liriknya gini

" When you have a fight with him, Sometimes you cry And feel sad and blue, I become hopeful, My heart aches secretly,Then just a hint of your smile Can make feel fine again,To keep you from figuring out how I feel about you Coz then we would drift apart, I hold my breath, bite my lips, Oh, please leave him and come to me".

Dari lirik itu kita bisa tahu kalo Taeyang naksir cewek yang udah punya cowok dan dia ikut ngerasa sedih untuk tuh cewek ketika cewek itu bertengkar dengan cowoknya. Hatinya diam-diam ikut merasakan sakit. Taeyang berharap tuh cewek tau perasaannya dan meninggalkan cowoknya untuk datang pada Taeyang.

"Baby, please don't take his hand Coz you should be my lady I've been waiting for you for so long Please look at me now"

Mungkin untuk lirik bagian ini terjadi saat cowok tuh cewek ngelamar si cewek. Taeyang berharap cewek itu bakal nolak lamaran dari cowok itu karena Taeyang pun ingin cewek itu jadi miliknya karena dia udah menunggu cewek itu dengan waktu yang lama. Ia berharap cewek itu bisa melihat keberadaannya (bukan sebagai teman).

"When the music starts, you will vow to spend The rest of your life with him. How I prayed every night, This day would never come. The wedding dress you're wearing, It's not me (next to you). Oh, the wedding dress you're wearing, oh, no"

Nah, untuk bagian lirik yang ini mungkin waktunya adalah saat si cewek itu menikah dengan cowoknya. Ini adalah bagian tersedih dari lagu ini yang membuat aku hampir nangis. Bayangin aja perasaan Taeyang saat cewek yang dicintainya harus menikah dengan orang lain dan menghabiskan sisa hidupnya bersama cowok lain. Sesering apapun Taeyang berdoa tapi ga pernah terkabul. Toh cewek itu pada akhirnya akan menikah juga, dan pasangannya bukanlah dirinya. Jadi si Taeyang harus melihat cewek itu memakai wedding dress bukan untuknya. Melainkan untuk orang lain.

"You never knew how I felt about you And I hated you so. Sometimes I wished you would be unhappy. Now I have no more tears left to cry. When I'm by myself I talk to you like you're here. I've felt so restless every night. Maybe I've known all along this would happen. I close my eyes and dream an endless dream. Please leave him and come to me"

Kalo yang ini mungkin waktunya adalah setelah pernikahan si cewek selesai. Terkadang Taeyang merasa benci dengan cewek itu karena tidak pernah menyadari perasaannya untuk tuh cewek. Dan terkadang ia berharap agar tuh cewek ga bahagia dengan pernikahannya. Ketika Taeyang sendirian, ia menutup matanya dan bermimpi. Ia masih berharap cewek itu meninggalkan suaminya dan datang padanya.

"Please be happy with him So that I can forget you. Please forget how miserable I looked. It's going to be unbearably hard for me For a long while to come"

Akhirnya di akhir lagu ini menceritakan Taeyang yang telah mengikhlaskan tuh cewek dengan orang lain. Ia berharap agar cewek itu bahagia supaya ia bisa melupakan si cewek. Dan ia juga berharap agar cewek itu melupakan betapa bodohnya ia dulu. Dan selanjutnya ia akan terus melanjutkan hidupnya walau akan terasa berat untuk beberapa waktu.

Bagus kan? 1 lagu aja bisa jadi sebuah cerita dari awal mpe akhir. Salut deh ama pencipta nih lagu. Nah sekarang aku mau nyeritainnya MVnya. Ceritanya ga jauh beda dari yang aku ceritain di atas. Hanya saja di MV ini di kasih tau kalo Taeyang, si cewek n pacarnya adalah sahabat dekat. Mereka bertiga adalah teman yang sangat akrab. Tapi sayangnya Taeyang keduluan ma temennya. Temennya itu lebih dulu ngelamar tuh cewek. Dan sedihnya lagi, Taeyang harus nyanyi di pernikahan mereka.

Udah pernah liat MV nya Sherina yang pergilah kau? Banyak yang bilang kalo MV Pergilah Kau itu mirip MV Wedding Dress nya Taeyang. Kalo menurutku sih konsepnya emang sama tapi ceritanya berbeda. Persamaannya apa? Nih aku sebutin. Di awal lagu MV, dikasih liat Sherina sedang berduaan ma cowoknya. Tapi menjelang akhir MV diperlihatkan adegan yang sama cuma diperlihatkan dari jarak yang agak jauh bahwa ternyata mereka tidaklah berdua melainkan bertiga. Lalu adegan terakhirnya cowoknya Sherina menikah dengan sahabatnya dan sherina bermain piano sambil bernyanyi di pernikahan itu. Di MV nya Taeyang juga ada adegan yang serupa. Perbedaannya? Kalo di MV Sherina temanya adalah perselingkuhan dan kebencian. Cowoknya Sherina nikah ma temen baiknya dan Sherina main piano di pernikahan itu untuk membuktikan bahwa dia ga butuh tuh cowok dan ga sakit hati di tinggal ma tuh cowok sekaligus agar pasangan itu ngerasa bersalah ketika liat Sherina. Tapi kalo MV Taeyang itu temanya persahabatan n kesedihan. Jadi Taeyang itu dateng ke pernikahan karena yang nikah sahabat baiknya dan ingin liat kedua sahabatnya itu bahagia walau dalam hatinya pasti sedih banget.

Nah, sekarang tinggal kalian yang nentuin deh. MV Pergilah Kau - Sherina itu jiplakan atau bukan?
Wedding Dress

niga geuwa datugo
ttaeron geu ttaeme ulgo
himdeureo hal ttaemyeon nan huimangeul neukkigo
amudo moreuge mam a-a-apeugo
nijageun misomyeon tto damdamhaejigo

niga hoksina nae maeumeul alge doelkkabwa
arabeorimyeon uri meoreojige doelkkabwa
nan sumeul jug yeo
tto ipsureul kkaemureo
jebal geureul tteona naege ogil

Baby jebal geuui soneul japjima
Cuz you should be my Lady
oraen sigan gidaryeo on nal dorabwajwo

noraega ullimyeon ije neoneun
geuwa pyeongsaengeul hamkkehajyo
oneuri oji ankireul
geureoke na maeil bam gidohaenneunde

nega ibeun wedingdeureseu
nega ibeun wedingdeureseu
nega ibeun wedingdeureseu

nae mameul mollajwotdeon
nega neomu miwoseo
gakkeumeun nega bulhaenghagil nan baraesseo
imi nae nunmureun da ma ma mareugo
beoreutcheoreom honja neoege malhago

maeil bam geureoke buranhaetdeongeol bomyeon nan
ireoke doelkkeoran geon aranneunjido molla
nan nuneul gama
kkeuchi eomneun kkumeul kkwo
jebal geureul tteona naege ogil

Baby jebal geuui soneul japjima
Cuz you should be my Lady
oraen sigan gidaryeo on nal dorabwajwo

noraega ullimyeon ije neoneun
geuwa pyeongsaengeul hamkkehajyo
oneuri oji ankireul
geureoke na maeil bam gidohaenneunde

nega ibeun wedingdeureseu
nega ibeun wedingdeureseu
nega ibeun wedingdeureseu

budi geuwa haengbokhae
neoreul ijeul su itge
nae chorahaetdeon moseupdeureun da ijeojwo
birok handonganeun no oh
na jugeul mankeum himi deulgetjiman no oh

neomu oraen siganeul chakgak soge
hollo babocheoreom saratjyo
ajikdo nae geunyeoneun nal bogo
sae hayake utgo inneunde

nega ibeun wedingdeureseu
nega ibeun wedingdeureseu
nega ibeun wedingdeureseu




Translation
Some say it's not over 'till it's over
Guess this is really over now
There's something I gotta say before I let you go
Listen

When you have a fight with him
Sometimes you cry
And feel sad and blue
I become hopeful
My heart aches secretly
Then just a hint of your smile
Can make feel fine again
To keep you from figuring out how I feel about you
Coz then we would drift apart
I hold my breath, bite my lips
Oh, please leave him and come to me

Baby, please don't take his hand
Coz you should be my lady
I've been waiting for you for so long
Please look at me now

When the music starts
You will vow to spend
The rest of your life with him
How I prayed every night
This day would never come

The wedding dress you're wearing
It's not me (next to you)
Oh, the wedding dress you're wearing, oh, no

You never knew how I felt about you
And I hated you so
Sometimes I wished you would be unhappy

Now I have no more tears left to cry
When I'm by myself I talk to you like you're here
I've felt so restless every night
Maybe I've known all along this would happen
I close my eyes and dream an endless dream
Please leave him and come to me

Baby, don't take his hand when he comes to you
Coz you should be my lady
I've been waiting for you for so long
Look at me now

When the music starts
You will vow to spend
The rest of your life with him
How I prayed every night
This day would never come

The wedding dress you're wearing
It's not me (next to you)
Oh, the wedding dress you're wearing, oh, no

Please be happy with him
So that I can forget you
Please forget how miserable I looked
It's going to be unbearably hard for me
For a long while to come
CREDITS
Translations: pgeorgie.blogspot.com
2 Comments:
Soviana Martha said...

13 April 2016 13.00

 

Komentar ini telah dihapus oleh pengarang.

Soviana Martha said...

13 April 2016 13.01

 

Yang nyiptain ya taeyang sendiri. Klo artis kpop lagunya kan buatan mereka sendiri. Bukan orang lain. Kecuali penyusunan musik sama apanya, nah itu baru campur tangan agensi