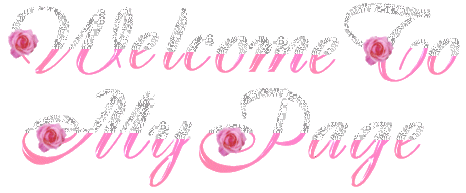 Semua yang saya bahas disini adalah film-film atau MV-MV yang udah pernah
saya
tonton. Jadi saya tidak menerima request untuk review apa pun.
Untuk download OST jika meminta password, passwordnya adalah thankyou atau dramafreak. Yang OSTnya rusak harap lapor.

Bagi yang ingin mengambil isi dari blog ini (copy paste) untuk digunakan di blog lain diperbolehkan asalkan menyertakan credit atau sumbernya yaitu Lovely Drama Korea.
Kritik dan saran bisa melalui email. Kalau ada mau pesan dvd juga boleh + ada yang mau beli dvd variaty show korea bisa juga kok. Emailnya lovelydramakorea@yahoo.com atau sms ke 08991637836
Terima kasih.................

Senin, 30 Agustus 2010
Diposting oleh desthy di 10.01
Starting 15th June, 2008
Airs every Sunday @ 5:30pm as a segment of Good Sunday
Family Members:
Yoo Jae Suk
Lee Hyori
Yoon Jong Shin
Kim Soo Ro
Park Hae Jin
Daesung (Big Bang)
Park Shi Yeon
Kim Jong Kook
Lee Chun Hee
Park Ye Jin
Eps :
85 Eps
Channel :
SBS
Genre :
Variety Show
Family Outing adalah my most favorite korean variety show. Ini juga termasuk variety korea pertama yang aku tonton. Dulu nonton ep 17-18 yang Junsu n Yunho DBSK. Nonton karena ditawarin sama temen yang punya. Ternyata seru n lucu. Apalagi ada Lee Hyori nya, soalnya aku fans Lee hyori. Sejak itu langsung ketagihan FO. Mau tau tentang apa sih FO itu. Ini aku ceritain.

Member dari Family Outing adalah Yoo Jaesuk, Yoon Jongshin, Kim Suro, Lee Chunhee, Lee Hyori, Park Yejin, dan Kang Daesung. Lalu mulai eps 19 bertambah Kim Jong Kook. Dan pada eps 52 Lee Chunhee dan Park Yejin meninggalkan FO digantikan oleh Park Shi Yeon dan Park Haejin di eps berikutnya. Pada setiap kali outing, 2 episode, akan ada new member atau guest.

Awalnya Yoo Jae Suk sebagai MC akan menelpon anggota FO untuk datang ke suatu tempat. Dan semua anggota FO + Guest berkumpul di tempat itu. Mereka menuju rumah seorang Nenek atau kakek yang tinggal di daerah itu dengan mengikuti peta yang di gambar oleh si Nenek. Setelah sampai di rumah si Nenek, maka si Nenek pun langsung pergi untuk berlibur dan menitipkan rumahnya pada para anggota FO. Sebelum pergi, si Nenek sudah menuliskan tugas-tugas yang harus dilakukan oleh member FO untuk dikerjakan selama si Nenek pergi. Tugasnya bermacam-macam. Seperti memberi makan hewan ternak si Nenek. Atau memancing ikan, Atau memanen sayuran dan buah di kebun Nenek, dll.

Setelah membacakan tugas-tugas itu, mereka pun langsung mengerjakan tugas pertama. Setelah selesai mereka akan mengadakan game yang biasanya di bagi menjadi 2 kelompok. Cara memilih anggota kelompoknya dengan cara 2 orang melakukan suit dan yang menang suit dapat memilih anggota yang akan menjadi kelompoknya. Setelah game selesai, mereka bersama2 memasak bersama untuk makan malam. Inilah adegan wajib yang selalu ada di setiap episode. Makannya mau ga mau yang ikut FO harus bisa masak. Yang ga bisa pun akan dipaksakan harus bisa masak. Banyak hal-hal lucu yang terjadi saat masak bersama.

Setelah memasak selesai mereka akan makan malam bersama. Nah malamnya biasanya akan diadakan game lagi. Setelah itu penentuan rangking untuk posisi tidur mereka. Yang rangking tertinggi akan tidur disamping member cewek dan rangking terendah akan tidur deket pintu. Yang menentukan rangking member cowok adalah member cewek, begitu juga sebaliknya. Namun belakangan metode rangking ini diubah menjadi game yang nantinya bagi yang kalah akan medapat sanksi yaitu mengerjakan tugas pagi.

Esok paginya, diadakan game lagi. Yang kalah pada game ini akan bertugas memasak sarapan pagi. Dan orang yang terpilih membuat sarapan itu boleh memilih 2 orang yang membantunya dalam membuat sarapan. Selama yang 3 orang ini membuat sarapan, anggota yang lain pun kembali tidur dan akan dibangunkan kembali setelah sarapan siap. Setelah semua anggota sarapan maka saatnya untuk menunggu si pemilik rumah kembali dari liburan dan mereka pun pulang.

Seru banget deh. Dan masing-masing anggota family punya julukan lho. Misalnya Dumb & Dumber buat Jaesuk n Daesung, Chunderella buat Chunhee dan Stepmother Kim buat Kimsuro. Lady Yejin buat Yejin n National Fairy buat Lee Hyori. Mau tau kenapa mereka diberi julukan itu. Nonton aja untuk tau jawabannya. Lucu banget deh.




Ini dia daftar episode n Guest Star nya :

EP 01-02 - Kim Dong Wan (Shinhwa)
EP 03-04 - Brian (Fly to the Sky)
EP 05-06 - Park Hae Jin
EP 07-08 - G-dragon (Big Bang) & Shin Sung Rok
EP 09-10 - Junjin (Shinhwa)
EP 11-12 - Lee Jin Wook
EP 13-14 - Lee Hong Ki (FT Island) & Tae Yeon (SNSD)
EP 15-16 - Shin Hye Sung (Shinhwa)
EP 17-18 - U-Know Yunho & Xiah Junsu (DBSK)
EP 19-20 - Kim Jong Kook (Permanent Member since this episode)
EP 21-22 - Bi Rain
EP 23-24 - Cha Tae Hyun
EP 25-26 - Lee Soo Kyung
EP 27-28 - Jang Hyuk (Christmas SP)
EP 29 - X Files 2008 (cont. from Jang Hyuk episode)
EP 30-31 - Song Chang Eui
EP 32-33 - Daniel Henney
EP 34-35 - TOP (Big Bang)
EP 36-37 - Yoona (SNSD)
EP 38-39 - Lee Bum Soo
EP 40-41 - Hwang Jung Min
EP 42-43 - Kim Won Hee
EP 44-45 - Cha Seung Won
EP 46-47 - Son Dam Bi
EP 48-49 - Lee Jun Ki
EP 50-51 - Yoshihiro Akiyama
EP 52-53 - No Guest (Departure of Park Yejin and Lee Chunhee)
EP 54-55 - Introduction of New Family members - Park Shi Yeon and Park Hae Jin
EP 56-57 - Kim Min Joon and Ji Sang Ryul
EP 58-59 - Song Ji Hyo
EP 60-61 - Choi Soo Jong
EP 62-63 - Shin Hyun Joon
EP 64-65 - Kim Hyun Joong(SS501) & Seungri (Big Bang)
EP 66-67 - Cha Tae Hyun & Jang Hyuk
EP 68-69 - Ha Ji Won
EP 70-71 - Lee Seung Chul
EP 72-73 - Sandara Park (2NE1) & UEE (After School)
EP 74-75 - Lee Kyung Shil
EP 76-77 - JYP & Seo In Young
EP 78 - X Files 2009 (cont. from JYP episode)
EP 79-80 - Jo Han Seon & Kim Sung Soo
EP 81-82 - Tiffany (SNSD) & Nicole (Kara)
EP 83-84 - Season Finale (all family gathering - Park Yejin, Lee Chunhee, Park Shiyeon)
EP 85 - Family Awards
1 Comment:
erni safitri said...

31 Maret 2013 21.29

 

tau ga link downloadnya?