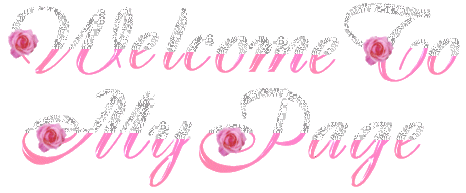 Semua yang saya bahas disini adalah film-film atau MV-MV yang udah pernah
saya
tonton. Jadi saya tidak menerima request untuk review apa pun.
Untuk download OST jika meminta password, passwordnya adalah thankyou atau dramafreak. Yang OSTnya rusak harap lapor.

Bagi yang ingin mengambil isi dari blog ini (copy paste) untuk digunakan di blog lain diperbolehkan asalkan menyertakan credit atau sumbernya yaitu Lovely Drama Korea.
Kritik dan saran bisa melalui email. Kalau ada mau pesan dvd juga boleh + ada yang mau beli dvd variaty show korea bisa juga kok. Emailnya lovelydramakorea@yahoo.com atau sms ke 08991637836
Terima kasih.................

Kamis, 30 Juli 2009
Diposting oleh desthy di 14.51

Alternative tittle : A day with My Son (Movie - 2007)
Directed by Jang Jin (장진)
Screenplay by Jang Jin (장진)
•Drama
103min | Release date in South Korea : 2007/05/01
Cast : Cha Seung-won (차승원), Ryoo Deok-hwan (류덕환)

Cerita di film ini hampir sama dengan My Father yaitu tentang seorang narapidana terhukum mati yang bertemu dengan anaknya. Hanya saja di film ini sang ayah yang narapidana yang ingin sekali bertemu dengan anak kandungnya yg sudah lama tidak bertemu. Terakhir kali bertemu adalah ketika anaknya masih bayi sebelum ia di penjara.

Sang ayah mempunyai permintaan terakhir sebelum hukuman dijatuhkan yaitu bertemu dengan anaknya sehari saja. Akhirnya permintaan itu disetujui oleh pihak penjara dan harinya pun telah ditentukan. Ia sudah tidak sabar menunggu hari itu tiba. Ia bahkan sudah berlatih apa yang harus dikatakan pada anaknya ketika pertama kali bertemu.

Akhirnya hari itu pun tiba. Sang ayah dengan ditemani satu orang sipir penjara pergi menemui sang anak di rumahnya. Namun sesampainya di sana ternyata anak yang dicarinya tidak ada di rumah melainkan masih disekolah dan belum pulang. Karena tidak sabar ia pun segera pergi ke sekolahnya anaknya dan menunggunya di depan gerbang sekolah. Takut anaknya tidak mengenalinya, ia lalu membawa satu karton besar bertuliskan namanya dan anaknya seperti orang-orang di bandara yang hendak menjemput seseorang.

Bel pulang sekolah pun berbunyi, sang ayah dengan tidak sabar memperhatikan anak-anak yang keluar satu persatu dari sekolah sambil memperlihatkan tulisan yang dibawanya. Namun anak yang ditunggunya tidak kunjung keluar. Saat sekolah sudah mulai sepi, barulah ia bertemu dengan anaknya. Namun ternyata reaksi anaknya tidak seperti yang dibayangkan. Anaknya tidak terlihat senang bertemu dengan sang ayah.

Sikap sang anak seharian sinis terhadap ayahnya. Padahal waktu yang diberikan pihak penjara hanya sedikit yaitu 24 jam. Namun anaknya seharian jarang berbicara padanya dan bersikap tak acuh. Sang ayah pun bingung bagaimana cara mendekati sang anak.

Waktu berkunjung pun semakin sempit. Besok pagi sang ayah harus kembali ke penjara. Menjelang subuh si ayah melihat anaknya bangun untuk lari pagi dan ayahnya pun mengikuti. Di tengah jalan tiba-tiba hujan deras dan mereka berdua berteduh di dalam telephon box. Barulah saat itu mereka saling mencurahkan isi hati. Dan hubungan mereka pun menjadi dekat.

Esok paginya, si anak mengantar sang ayah sampai stasiun. Di sana si anak memegang tangan sang ayah. Dan tiba-tiba saja si ayah menangis tersedu, saat itu sang ayah baru menyadari sesuatu yang membuatnya menangis. Akhirnya si anak pun menceritakan sebuah rahasia yang selama ini ia simpan.

Di ending film itu bener-bener kita dikejutkan pada kenyataan yang sama sekali ga disangka-sangka. Mirip dengan cerita My Father. Justru menurutku klimaks film ini justru di ending film itu, saat sang ayah menangis dengan suara yang keras.


11 Comments:
5 Januari 2014 23.07

 

Ternyata filmnya udh lama yaa..
ƗƗe̲̅e̲̅ º° ƗƗe̲̅e̲̅ º° ƗƗe̲̅e̲̅ 2014 bru nnton ni film krn diputerin di net tv.sediiih sich mengharukan :(

5 Januari 2014 23.18

 

Iy mengharukan bgt.. W juga baru selesai nonton.. Endingnya oke.. Ada tawa dibalik air mata.. The best deh..

5 Januari 2014 23.19

 

Good movie.. :)

5 Januari 2014 23.29

 

Hahaha sama aku juga baru selesai nonton..mengharukan..dan tak di sangka-sangka..keren bgt :)

5 Januari 2014 23.30

 

Filmnya bagus banget (y)

5 Januari 2014 23.35

 

menit menit awal aja udah nangis. eh itu filmnya based on true story bukan sih?

5 Januari 2014 23.43

 

Anomin@ kyknya sich iya

6 Januari 2014 00.23

 

Filmnya keren, Sangat meng-inspirasi .. Boleh tau Link downloadnya ga? saya cari" di google tp ga ada :(

6 Januari 2014 01.07

 

Bagus sekali nih film. Gua kira anaknya kga mau ktemu ma bapaknya trus nyuruh temennya yg nemuin eh kga taunya udah meninggal

6 Januari 2014 12.19

 

Nice,,very nice,,

6 Januari 2014 21.55

 

Kan ada lagunya di akhir film.
Itu judul lagunya apa?