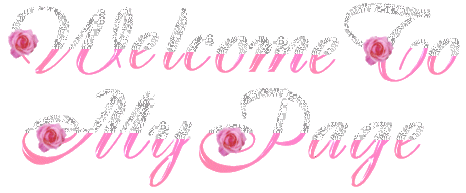 Semua yang saya bahas disini adalah film-film atau MV-MV yang udah pernah
saya
tonton. Jadi saya tidak menerima request untuk review apa pun.
Untuk download OST jika meminta password, passwordnya adalah thankyou atau dramafreak. Yang OSTnya rusak harap lapor.

Bagi yang ingin mengambil isi dari blog ini (copy paste) untuk digunakan di blog lain diperbolehkan asalkan menyertakan credit atau sumbernya yaitu Lovely Drama Korea.
Kritik dan saran bisa melalui email. Kalau ada mau pesan dvd juga boleh + ada yang mau beli dvd variaty show korea bisa juga kok. Emailnya lovelydramakorea@yahoo.com atau sms ke 08991637836
Terima kasih.................

Minggu, 19 Juni 2011
Diposting oleh desthy di 14.15
Title: 별을 따다 줘 / Byeoreul Ttada Jwo / Pick the Stars
Chinese Title : 请摘星星给我
Also known as: Stars Falling From the Sky / Pick Up the Stars / Picking the Stars / Wish Upon a Star
Genre: Drama, romance
Episodes: 20
Broadcast network: SBS
Broadcast period: 2010-Jan-04 to 2010-Mar-16
Air time: Monday & Tuesday 20:55
Jin family
Choi Jung Won as Jin Pal Kang
Park Ji Bin as Jin Joo Hwang
Joo Ji Won (주지원) as Jin Cho Rok
Chun Bo Geun (천보근) as Jin Pa Rang
Kim Yoo Ri (김유리) as Jin No Rang
Lee Young Bum as Jin Sae Yoon
Yoo Ji In as Na Joo Soon
?? as Jin Nam Yi
Won family
Kim Ji Hoon as Won Kang Ha
Shin Dong Wook as Won Joon Ha
Lee Kyun as Woo Tae Gyu
Jung family
Chae Young In as Jung Jae Young
Lee Soon Jae as Jung Gook
Kim Gyu Chul as Jung In Goo
Jung Ae Ri as Lee Min Kyung
Other people
Lee Doo Il as Kim Jang Soo
Park Hyun Sook as Han Jin Joo
Kim Ji Young as Choi Eun Mal
Seo Young as Min Ah
Na Hae Ri (나해리) as secretary
Jo Won Suk (조원석)
Min Ji Oh
Production Credits
Director: Go Kyung Hee (고경희)
Screenwriter: Jung Ji Woo
Kali ini aku mau ngebahas drama berjudul Wish Upon A Star. Bukan drama baru sih. Tapi menurutku ceritanya bagus. Mungkin karena tema familynya kental banget di sini, aku suka banget ma cerita dengan tema yang satu ini. Mau tau kaya apa ceritanya? ini dia....

Tokoh utama dalam drama ini adalah seorang gadis bernama Jin Pal Gang. Ibunya selalu berkata bahwa tidak akan ada pria yang mau menikahi Jin Pal Gang. Kenapa? Ini dia alasannya :
1. Pal Gang mempunyai 5 orang adik yang masih kecil-kecil
2. Pal Gang sama sekali tidak bisa apa-apa. Tidak bisa memasak, tidak bisa mengerjakan pekerjaan rumah, dll...
3. Pal Gang sangat ceroboh. Semua yang dikerjakan selalu salah.
4. Pal Gang tidak pernah berpikir dulu sebelum bicara, jadi sering bicara sembarangan yang membuat orang lain yang mendengarnya naik darah.
5. Di tempat kerjanya, perusahaan asuransi, dia sering disebut "useless Miss Jin" yang artinya Miss Jin yang tidak berguna karena memang dia tidak pernah serius dalam bekerja
6. Pal Gang itu keras kepala dan selalu membantah jika dinasehati orang lain.
7. Pal Gang tidak punya tujuan hidup dan cita-cita.
dan mungkin kalo diterusin list ini bakal bisa sampe puluhan, hehe... karena memang seperti itulah Jin Pal Gang.

Namun Pal Gang mulai bersikap dewasa dan menghilangkan sifat-sifat buruk tersebut semenjak orang tuanya meninggal secara tiba-tiba karena kecelakaan mobil. Karena sejak orang tuanya meninggal hidupnya menjadi berat. Ia harus merawat 5 orang adiknya yang masih kecil-kecil. Tidak hanya itu, Pal Gang dan adik-adiknya pun di usir dari tempat tinggalnya selama ini. Dan mereka tidak bisa tinggal di hotel karena ia membawa 5 orang adik, apalagi si bungsu yang masih balita sering sekali menangis sehingga mengganggu penghuni lain di hotel tersebut, dan akhirnya mereka di usir. Selama beberapa hari Pal Gang dan adiknya tinggal di sauna.

Akhirnya Pal Gang memutuskan untuk bekerja sebagai pembantu rumah tangga di rumah seorang pengacara bernama Won Kang Ha. Sebenarnya, selama 5 tahun ini Pal Gang menyukai pengacara tersebut. Tapi mulai kini ia memutuskan untuk melupakan masalah percintaannya dan lebih memfokuskan untuk menjaga dan merawat para adiknya. Jadi ia buang jauh-jauh perasaan sukanya pada si pengacara.

Selama menjadi pembantu di rumah itu, Jin Pal Gang juga tinggal satu rumah dengan Won Kang Ha. Di rumah itu tidak hanya ditempati oleh Won Kang Ha, tetapi juga ada adiknya yang bernama Won Jun Ha, dan keponakannya yang bernama Woo Tae Gyu. Selain itu juga diam-diam Jin Pal Gang menyelundupkan adik-adiknya di rumah. Kelima adiknya juga tinggal di rumah itu tanpa sepengetahuan si pemilik rumah.

Nah, mulai dari sinilah serunya. Gimana Jin Pal Gang berusaha agar si pemilik rumah tidak mengetahui keberadaan adik-adiknya di rumah itu. Padahal si bungsu Nam Yi sering menangis, dan salah satu adiknya yang bernama Pa Rang mempunyai kebiasaan tidur berjalan. Bukan hanya itu saja, Jin Pal Gang yang tidak bisa kerja apa-apa dan selalu membuat masalah membuat situasi makin sulit.

Masalah makin rumit ketika si pemilik rumah mengetahui keberadaan adik-adik Pal Gang. Selain itu, ketiga pemilik rumah itu yaitu Won Kang Ha, Won Jun Ha, dan Woo Tae Gyu, jatuh cinta pada Jin Pal Gang.

Wah... seru kan?! Mending nonton aja sendiri. Ga nyesel kok.

Seperti yang sudah aku sebutkan di atas, yang aku paling suka dari drama ini yaitu tema tentang keluarga. Gimana solidnya hubungan 6 bersaudara itu walaupun mereka sama sekali tidak memiliki hubungan darah (oiya, lupa bilang kalau orang tua Jin Pal Gang itu hobinya adopsi anak). Apapun yang terjadi, sesulit apapun hidup yang dijalani, berkumpul dengan keluarga adalah tetap yang paling terpenting. Setidaknya itulah makna yang bisa aku ambil dari drama ini.

Mungkin kalo baca cerita di atas kesannya tuh sedih banget ya. Emang sedih sih, tapi ga terlalu kok, banyak juga lucunya. Mungkin karena karakter tokoh di drama ini mempunyai ciri khas tersendiri jadi kalo dipertemukan tuh jadi seru. Contohnya aja tokoh Jin Pal Gang yang spontanitas ketemu sama Pengacara Won Kang Ha yang berhati dingin dan sama sekali tidak menunjukkan ekspresinya. Belum lagi karakter Woo Tae Gyu yang terlalu polos dan lugu. Yang lebih bagusnya lagi akting adik-adiknya Pal Gang yang berbeda-beda sifatnya. Kelihatan alami banget. Bahkan sampai yang terkecil, Nam Yi, dia juga jago banget aktingnya, hehe...

Nilaiku untuk drama ini 85 deh, bagus... nonton ya...........
2 Comments:
Dwisri Kurniadi Putri said...

18 November 2014 16.33

 

punya link downloadnya gak? penasaran sama drama ini

Blogger said...

7 Desember 2018 11.53

 

比特币的投资价值
得到 全球的肯定

用 CopyTrader™ 专利技术同优秀交易员讨论交易策略