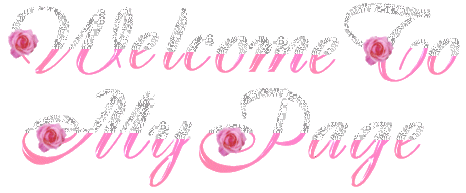 Semua yang saya bahas disini adalah film-film atau MV-MV yang udah pernah
saya
tonton. Jadi saya tidak menerima request untuk review apa pun.
Untuk download OST jika meminta password, passwordnya adalah thankyou atau dramafreak. Yang OSTnya rusak harap lapor.

Bagi yang ingin mengambil isi dari blog ini (copy paste) untuk digunakan di blog lain diperbolehkan asalkan menyertakan credit atau sumbernya yaitu Lovely Drama Korea.
Kritik dan saran bisa melalui email. Kalau ada mau pesan dvd juga boleh + ada yang mau beli dvd variaty show korea bisa juga kok. Emailnya lovelydramakorea@yahoo.com atau sms ke 08991637836
Terima kasih.................

Rabu, 23 September 2009

Starring : So Ji Sub, Lee Yeon Hee
Written by : Kim Soo Hyun
Directed by : Choi Doo Hoon

Kali ini aku ingin membahas sebuah iklan yang di bintangi oleh Si Ji Sub. U Turn sebenernya adalah sebuah commercial yang dikemas menjadi sebuah mini seri yang di sponsori oleh sebuah perusahaan mobil ACTYON SPORTS. Mini series ini terdiri dari 4 episode yang masing-masing episodenya berdurasi sekitar 5 menit.

Di mini series ini menceritakan tentang So Ji Sub yang berprofesi sebagai Music director pada sebuah perusahaan rekaman. Dalam perjalanan pulang ia merasa ada sesuatu yang bergerak di dalam bagasi mobilnya. Ia pun berhenti sejenak untuk memastikannya. Dan benar saja, ketika ia membuka bagasi belakang mobilnya, ia melihat seorang gadis sedang tertidur di dalamnya.

Karena gadis itu tak mengingat apa pun tentang dirinya, bahkan nama dan alamat rumahnya, maka Ji Sub pun membawanya ke rumahnya.

Esoknya, ia pun melapor ke polisi tentang orang yang hilang. Selama polisi belum menemukan keterangan tentang gadis itu, maka gadis itu untuk sementara tinggal di rumah Ji Sub. Apalagi ketika Ji Sub membawa gadis itu ke rumah sakit dan diperiksa, dokter mengatakan bahwa mungkin masih lama ingatan gadis itu pulih.

Malamnya, So Ji Sub tak sengaja mendengar si gadis bersenandung dengan merdu. Akhirnya Ji Sub memutuskan untuk membawa gadis itu pergi ke studio rekaman untuk direkam suaranya. Tapi bukannya bernyanyi gadis itu malah terus berbicara. Gadis itu berkata :

"You are good person right? You seem like a good person. And... thank you, really thank you. When my memory returns and remember everything that sometimes I could come here and play."

So Ji Sub pun marah karena si gadis tidak menuruti peritahnya untuk bernyanyi. Lalu gadis itu menjawab " I could hear your voice close, I like that a lot" dan kata-kata gadis itu mebuat marahnya reda.

Malamnya So Ji Sub mendapat kabar dari kantor polisi bahwa ada orang tua yang kehilangan anak gadisnya dengan ciri-ciri yang sama dengan gadis itu. Akhirnya Ji Sub dan gadis itu pergi ke kantor polisi. Dari polisi Ji sub tahu bahwa gadis itu bernama Kim Yoon Ju. Ia pun lalu mengucapkan salam perpisahan pada gadis itu.

Tidak lama kemudian orang tua Kim Yoon Ju datang, namun ternyata gadis itu bukanlah orang yang mereka cari. So Ji Sub pun datang kembali untuk membawa gadis itu sambil marah-marah.

Esoknya Ji Sub dan keluarganya pergi ke makam ibunya. Sedangkan gadis itu ditinggal sendirian di rumah. Ketika di tempat pemakaman Ji Sub selalu mengunjungi makam di sebelah ibunya yang tak terawat. Ia selalu membersihkan makam itu, berdoa untuk orang itu dan meninggalkan beberapa kuntum bunga di makamnya.

Ketika sedang membersihkan foto pada nisan makam itu, ia melihat foto gadis itu. Gadis yang kini sedang berada di rumahnya. Gadis yang bernama Lee Yeon Hee sesuai dengan yang terukir di batu nisannya.

Ketika dalam perjalanan pulang, Ji Sub berpapasan dengan gadis itu. Ia pun berhenti sejenak untuk berbincang pada gadis itu. Ternyata gadis itu sudah ingat semuanya. Ia juga ingat kenapa ia datang pada So Ji Sub. Ia hanya ingin mengucapkan terima kasih karena Ji Sub selalu berdoa dan meninggalkan bunga untuknya. Saat itu ia merasa bahagia bahkan melebihi saat ia masih hidup.

Begitulah ceritanya. Lengkap. Dari awal ampe akhir. Aku sendiri nonton mini series ini udah agak lama dari 2008, donlot di youtube. Tapi jangan kecewa dulu, beberapa bulan ini aku sempet liat dvd U Turn beredar di pasaran. Jadi kamu semua bisa nonton tanpa harus donlot. Atau klo mau nonton online juga bisa. Aku udah post videonya di group lengkap dari eps 1-4.

Bagi penggemar So Ji Sub kayanya U Turn wajib kalian tonton.

NB : Sebelumnya maaf klo dialog di atas pake bhs inggris dan ga aku translate, soalnya menurutku lebih dramatis, dapet aja suasananya di banding pake bahasa indonesia, hehehe.... (ngeles padahal englishnya jeblok, hehe.... bcanda)










1 Comment:
FERAFKA FAMS BLOG said...

17 Mei 2016 16.27

 

Yg kmu upload d grup sub indo gak?