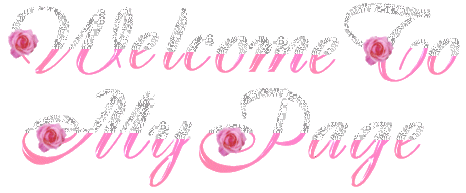 Semua yang saya bahas disini adalah film-film atau MV-MV yang udah pernah
saya
tonton. Jadi saya tidak menerima request untuk review apa pun.
Untuk download OST jika meminta password, passwordnya adalah thankyou atau dramafreak. Yang OSTnya rusak harap lapor.

Bagi yang ingin mengambil isi dari blog ini (copy paste) untuk digunakan di blog lain diperbolehkan asalkan menyertakan credit atau sumbernya yaitu Lovely Drama Korea.
Kritik dan saran bisa melalui email. Kalau ada mau pesan dvd juga boleh + ada yang mau beli dvd variaty show korea bisa juga kok. Emailnya lovelydramakorea@yahoo.com atau sms ke 08991637836
Terima kasih.................

Minggu, 18 Desember 2011
Diposting oleh desthy di 14.00
"Winter is the most favorite season"
Jika ditanya musim apa yang paling aku suka di korea, mungkin jawabanku adalah Winter. Kenapa? Padahal aku sendiri belum pernah merasakan apa itu winter karena memang di Indonesia kan tidak ada winter, dan aku sendiri juga belum pernah ke korea. Jawabannya tentu saja karena aku lihat winter di korea (melalui drama atau film korea) itu mempunyai keistimewaan sendiri. Apa itu, ini dia aku bahas :

1. Winter = Turunnya salju
Tentu saja yang namanya winter pasti ada saljunya, kalau tidak ada saljunya namanya bukan winter. Tapi ada keistimewaan dengan turunnya salju di korea. Orang korea itu punya kebiasaan untuk mengucapkan permohonan ketika melihat salju pertama turun. Makannya turunnya salju pertama sangat ditunggu oleh para orang korea. Hal ini aku lihat dari film Virgin Snow nya Lee Jun Ki. Di film itu Min (Lee Jun Ki) dan Nanae (Aoi Miyazaki) pernah berjanji bertemu pada saat salju pertama turun. Namun bukan berati jika bukan salju pertama yang turun maka itu tidak istimewa lagi. Turunnya salju itu sendiri sudah merupakan kegembiraan bagi orang-orang tertentu. Contohnya saja di drama My Girl. Karena Yoo Rin (Lee Dae Hee) tidak tahu tanggal berapa ia lahir, dan hanya diberitahu oleh ayahnya bahwa pada sat ia lahir turun salju, maka Gong Chan (Lee Dong Wook) menetapkan bahwa setiap turun salju adalah hari ulang tahun Yoorin. Makanya Yoorin sangat menantikan turunnya salju.

2. Winter = Romantis
Kalau ini kayanya sih udah ga di ragukan lagi. Khususnya pada saat malam natal atau malam tahun baru. Kayanya memang sudah kewajiban di sana kalau saat itu paling enak enak dihabiskan dengan orang yang dicintai. Banyak drama korea yang memperlihatkan adegan romantis saat winter, contohnya "Winter Sonata", "Tree of Heaven", "Snow Queen", Will It Snow for Christmast?", dll. Atau bisa juga kita lihat di We Got Married pada pasangan Adam Couple (Jokwon-Gain) yang saat itu Jokwon memberikan Surprise event untuk Gain, dan pasangan YongSeo (Yonghwa Seohyun) ketika Yonghwa mengajarkan Seohyun untuk bermain snowboard.

3. Winter = Play
Banyak sekali permainan yang hanya bisa dimainkan pada saat musim dingin. Contohnya membuat boneka salju, bermain perang salju (saling melempar bola salju), skating, snow board, dan game-game unik lainnya yang bisa kalian lihat di acara variety show korea seperti family outing dan running man.

4. Winter = Warm
kalau dengar kata Winter pasti yang terpikir langsung satu kata yaitu dingin. Tapi jangan salah, ketika winter justru banyak memberikan kehangatan disekitar kita. Karena biasanya ketika winter banyak dihabiskan dengan orang-orang yang dekat dengan kita. Contohnya teman, tetangga, orang tua, kekasih, bahkan mungkin orang asing pun bisa menjadi lebih dekat karena biasanya ketika christmast banyak yang saling berbagi ke lingkungan sekitar atau orang-orang yang tidak mampu. Contohnya aja pada adegan di Secret Garden, ketika malam natal, Gil Ra Im (Ha Ji Won) dan Kim Joo Won (Hyun Bin) mengahabiskan malam bersama teman-teman Gil Ra Im. Joo Won yang tadinya kurang dekat dengan mereka menjadi semakin dekat sejak malam itu. Atau bisa juga nonton di Family Outing ep 27, yang bintang tamunya Jang Hyuk, pada episode itu, para anggota family outing membagikan beberapa hadiah untuk anak-anak di sekitar desa.

Selain menghangatkan hubungan sesama manusia, winter juga bisa menghangatkan tubuh. Maksudnya pakaian yang dipakai saat winter, semuanya berupa sweater dan mantel. Mungkin inilah alasan utamaku suka sama winter, karena dari semua musim, musim inilah yang pakaiannnya paling sopan (dilihat dari sudut pandang muslim). Karena tertutup rapat. Tapi walaupun jenis pakaian winter itu sejenis yaitu sweater, mantel, syal, sarung tangan, dll, tetap tidak menghilangkan ciri khas korea. Karena korea adalah negara yang sangat memperhatikan fashion, jadi kita bisa lihat berbagai model baju musim dingin di sana. Bagus-bagus. Kreatif.

Sebenarnya masih banyak tentang winter di korea yang mau aku bahas, misalnya tentang makanannya, tentang tempat nongkrongnya, tentang kebiasaannya, dll. Tapi takut kepanjangan.

Sebagai penutup, seperti biasa aku mau mengambil hikmah dari yang aku tulis. Aku mau mengambil pepatah "Don't judge a book by its cover". Jangan menilai sesuatu hanya dari luarnya saja. Ketika mendengar kata "winter", kata yang terpikirkan adalah dingin. Kata dingin yang aku maksud di sini lebih mengarah ke negatif. Seperti berbahaya atau mematikan saking dinginnya (hujan di puncak aja dinginnya selangit apa lagi salju). Namun siapa sangka dari dingin itu justru bisa menghasilkan kehangatan, kegembiraan, keromantisan dan keakraban.

Tapi bukan berarti bahwa kita di indonesia, yang tidak punya winter, tidak bisa merasakan kehangatan, kegembiraan, keromantisan, dan keakraban seperti yang di rasakan orang korea saat winter. Justru kita bisa menghadirkan rasa itu sepanjang tahun, setiap saat, kapan saja, dan dimana saja. Tidak dibatasi waktu tertentu. Jadi aku tidak iri dan tetap bersyukur tinggal di Indonesia. Always Positive Thinking.
4 Comments:
18 Desember 2011 14.24

 

postingannya keren banget....
karena resensi film dan drama dari chingu, aku jadi tahu banyak film dan drama...

maaf baru sempat komentar, aku tunggu postingan selanjutnya...

29 Mei 2012 19.22

 

Ok...setuju aja. tapi setelah merasakan hujan di korea kok gak kepingin ya liat saljunya. Aku salah satu orang indonesia yang pernah nginjakkan kaki di daratan korea. Bener pepatah "Don't judge a book by its cover", kenyataannya korea jg gak sebegitu menarik. memang kota bersih n Rame klo malem, apalagi banyak yang bening2 hohohoho..... tapi orang mudanya gak seramah itu. mereka anti melihat orang asing. hiks....jadi sedikit kecewa. Klo Winter pengen banget ada di London(mungkin)?

12 Februari 2014 13.54

 

Oktober 2013 lalu jg aku pergi berwisata ke korea, itu pas musim gugur,. Musim ggur ud lumayan dingin bgt.. Ga tahan deh dinginny klo winter pergi kesana hahaha
Ud terbiasa d daerah tropis,klo kesana pas winter... Siap" aja menCIUT.. Wkakak


14 April 2015 21.47

 

Mau dapat uang dengan mudah lewat android? Jika ingin gunakan aplikasi whaff. Caranya ini ya

1.Download aplikasi Whaff di smartphone anda, aplikasinya di googleplaystore ya. Saya ga pake link takut spam,

2.Instal, dan buka aplikasi tersebut,

3.Login dengan meggunakan akun facebook,

4.Masukan kode invitation berikut AW47917 agar mendapat modal 0,3 dollar. Download dan mainkan aplikasi yang tersedia untuk mendapatkan dollar secara gratis,

5.Kumpulkan hingga saldo anda mencapai minimum payout ,

6.Tukarkan saldo tersebut dengan paypal, Facebook Gift Card, STEAM WALLET, Google Play Gift Cards, dll.