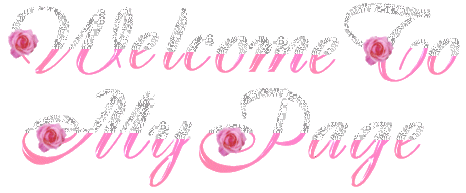 Semua yang saya bahas disini adalah film-film atau MV-MV yang udah pernah
saya
tonton. Jadi saya tidak menerima request untuk review apa pun.
Untuk download OST jika meminta password, passwordnya adalah thankyou atau dramafreak. Yang OSTnya rusak harap lapor.

Bagi yang ingin mengambil isi dari blog ini (copy paste) untuk digunakan di blog lain diperbolehkan asalkan menyertakan credit atau sumbernya yaitu Lovely Drama Korea.
Kritik dan saran bisa melalui email. Kalau ada mau pesan dvd juga boleh + ada yang mau beli dvd variaty show korea bisa juga kok. Emailnya lovelydramakorea@yahoo.com atau sms ke 08991637836
Terima kasih.................

Selasa, 29 Desember 2009
Diposting oleh desthy di 09.52
* Producer: Jung Sung Hyo
* Director: Kim Kyu Tae
* Script Writer: Lee Kyung Hee
* Music: Choi Sung Kwon
Cast
* Bi as Kang Bok Gu
* Shin Min Ah as Cha Eun Seok
* Kim Sa Rang as Han Da Jung
* Lee Ki Woo as Kim Joon Sung
* Kim Young Jae as Kang Min Goo (Bok-ku's older brother)
o Joo Min Soo as young Min Goo
Setelah kemaren ngebahas drama series Rain yang judulnya Sang Doo, Lets Go to School, sekarang aku mau ngebahas drama serias rain yang lain yaitu A Love to Kill, mungkin banyak yang udah nonton serial yang satu ini karena emang pernah ditayangin di tv indonesia beberapa kali. Bagi yang belom nonton, nih aku ceritain :
Setelah sekian lama tak bertemu akhirnya Kang Bok Gu dapat bertemu kembali dengan Kakaknya, Kang Min Goo, yang selama ini terpisah. Kang Bok Gu tentu saja senang dengan pertemuan itu, namun rasa senang itu tak bertahan lama. Saat Kang Bok Gu dan Kang Min Goo sedang merayakan pertemuan mereka tiba-tiba Min Goo jatuh dari atap gedung dan ia pun mengalami koma di rumah sakit. Bok Gu pun menyelidiki kenapa sang kakak melompat dari gedung. Akhirnya ia mengetahui bahwa sang kakak baru saja putus dari pacarnya. Rain mengambil kesimpulan bahwa sang kakak jatuh dari atap gedung karena patah hati ditinggal oleh sang kekasih.
Akhirnya Kang Bok Gu memutuskan untuk balas dendam. Ia lalu perlahan-lahan mulai mendekati Cha Eun Seok, mantan pacar kakaknya. Ia menjadi bodyguard Cha Eun Seok yang berprofesi sebagai artis. Lama kelamaan Cha Eun Seok pun mulai tertarik pada bodyguardnya itu. Begitu juga sebaliknya, rasa dendam dan benci Bok Gu pada Eun Seok berubah menjadi rasa sayang, apalagi begitu ia mengetahui bahwa sebenarnya Eun Seok tidak pernah bermaksud meninggalkan Min Goo.
Masalah semakin rumit ketika akhirnya Min Goo sadar dari komanya. Eun Seok yang mengetahui bahwa Min Goo telah sadar memutuskan untuk terus merawat Mi Goo yang keadaannya belum stabil. Sedangkan Bok Gu hanya bisa mengalah demi kakak tercintanya.
Menurutku sebenarnya drama series ini bagus. Aku nonton dari awal ampe akhir. Tapi aku kecewa banget sama endingnya. Benar-benar ga diduga kalo endingnya akan seperti itu. Jadinya aku ngerasa semua perjuangan mereka (Rain ma Shin Min Ah) untuk memperjuangkan cintanya tuh jadi sia-sia karena endingnya begitu. Sebenernya kalo endingnya ga begitu aku mau ngasih nilai 8, tapi endingnya itu merupakan nilai minus untuk film ini, jadi aku kasih 75 aja. Eh, tapi ada juga nilai plusnya, Lee Ki Woo di sini cakep banget, pake kaca mata, dia yang jadi tunangannya Shin Min Ah. Jadi karena Lee Ki Woo aku kasih nilai 78 deh, hehehe...
pasti pada bingung ya pas aku bilang endingnya "begitu", endingnya "kaya gitu", endingnya "seperti itu". Sebenernya endingnya kenapa sih? hehehe.... sengaja bikin penasaran, nonton aja makanya. Tapi jangan kaget kalo endingnya "begitu" ya.... hehehe.........
1 Comment:
21 Februari 2018 18.21

 

min, mau nanya dong.. ada rekomendasi drama rame yang bikin mewek mewek gak? haha, jalan ceritanya yang kayak drama endless love... nuhun