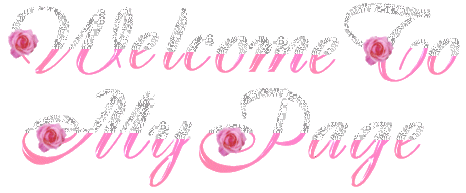 Semua yang saya bahas disini adalah film-film atau MV-MV yang udah pernah
saya
tonton. Jadi saya tidak menerima request untuk review apa pun.
Untuk download OST jika meminta password, passwordnya adalah thankyou atau dramafreak. Yang OSTnya rusak harap lapor.

Bagi yang ingin mengambil isi dari blog ini (copy paste) untuk digunakan di blog lain diperbolehkan asalkan menyertakan credit atau sumbernya yaitu Lovely Drama Korea.
Kritik dan saran bisa melalui email. Kalau ada mau pesan dvd juga boleh + ada yang mau beli dvd variaty show korea bisa juga kok. Emailnya lovelydramakorea@yahoo.com atau sms ke 08991637836
Terima kasih.................

Rabu, 14 April 2010
Diposting oleh desthy di 13.23
Song : Gomawodago ( I was Thankful)
Artis : Tim
Album : Volume 2 - Second Breath
Released: June 5, 2004
Label: Yejeon Media
Genre: K-Pop/Ballad

Starring :
Tim
Lee Eun Joo
Yoo Seung Ho

Ada banyak alasan kenapa aku ngebahas lagu ini. Pertama karena aku emang suka banget sama penyanyi solo bergendre ballad ini. Tim bernama asli Hwang Young Min. Sebenernya Tim dari kecil hidup di Amerika, namun ketika tahun 2000an dia memutuskan untuk ke korea dan menjadi penanyi di sana. Sebelumnya ia kursus bahasa korea dengan giat. Itulah kenapa Tim jago banget bahasa inggrisnya. Kenapa aku suka Tim, karena selain Lee Seung Gi yang juga bergenre ballad, tampangnya cakep, suaranya bagus banget, MVnya type drama gitu dan dia sendirilah yang membintangi MVnya. Tim juga seperti itu. Biasanya penyanyi solo ballad itu lebih suka MVnya dibintangi oleh artis yang udah dikenal, tapi beda sama Lee Seung Gi dan Tim. Mungkin karena PD sama tampangnya kali ya? hehehe.... Oiya, aku juga suka Tim karena dia type cowok romantis gitu, aku tahu karena sering liat dia di variety show Love Letter sama Kko Kko Tour.

Alasan kedua karena MV lagu ini dibintangi sama Lee Eun Joo dan Yoo Seung Ho. Lee Eun Joo adalah artis kesukaanku dulu. Aku sempet liat dia main di film Lovers Concerto bareng Son Ye Jin dan Cha Tae Hyun, juga di film Secret of Garden bareng Ahn Jae Wook. Tapi sayang, sekarang aku ga bisa liat aktingnya lagi karena dia udah ga ada di dunia ini. Dia meninggal karena bunuh diri. Lee Eun Joo meninggal pada tanggal 22 Feb 2005 dengan cara gantung diri karena depresi. Sayang banget yah, padahal aktingnya bagus loh. Salah satu alasan aku ngebahas lagu ini adalah untuk mengenang kematiannya. Semoga tidak ada artis lain lagi yang mati dengan cara seperti itu.

Yoo Seung Ho di MV ini masih muda banget banget. Mungkin umurnya saat itu sekitar 9-10 tahun. Imut banget deh. Dia juga disini memperlihatkan kepiawaiannya memainkan biola. Entah itu beneran atau akting, hehe...

Sekarang aku bahas tentang MVnya. Sebenernya kalo nonton MVnya rada membingungkan sih karena alurnya maju mundur. Di awal kita bakal diperlihatkan cerita dari sisi Lee Eun Joo, di pertengahan sampai menjelang akhir ceritanya diulang dari sisi Tim. Tapi aku akan nyeritain dari sisi aku yang nonton, hehe... Gini ceritanya :

Tim mempunyai adik yaitu Yoo Seung Ho yang pintar memainkan biola. Tim jatuh cinta pada seorang gadis yaitu Lee Eun Joo. Akhirnya mereka bertiga (Tim, Yoo Seung Ho, Lee Eun Joo) menjadi dekat karena sering bersama. Lee eun Joo pun mengetahui bakat Yoo seung Ho dalam memainkan biola, makanya ia membelikan Yoo Seung Ho sebuah biola, padahal pada saat yang sama Tim sebenernya juga telah membelikan biola untuk adiknya, namun biolanya ia simpan kembali karena ia melihat biola yang diberikan Eun Joo lebih bagus dari pada miliknya.

Suatu hari mereka bertiga merencanakan akan pergi piknik dan janjian ketemu di pelabuhan, namun Eun Joo yang menunggu dari pagi sampai malam tidak bertemu dengan Tim dan Seung Ho. Esoknya Eun Joo mendapat surat perpisahan dari Tim. Ketika pergi ke rumah Tim, ia hanya menemukan biolanya disana.

Sebenernya alasan Tim dan Seung Ho tidak pergi adalah karena ketika hendak pergi, tiba-tiba saja Tim pingsan. Tim pun tahu bahwa ternyata ia terkena penyakit parah. Untuk itu ia memutuskan untuk pergi bersama Seung Ho. Sebelum pergi ia mengirim surat pada Eun Joo dan menangis di depan kantor Eun Joo.

Bagus kan ceritanya? sekarang aku akan bahas lagunya. Lagunya sendiri bercerita tentang seseorang yang ditinggal sama orang yang dicintainya tanpa alasan yang jelas. Sepertinya kekasihnya itu mempunyai suatu alasan yang disembunyikan dan tidak bisa ia katakan. Ketika berpisah, kekasihnya itu hanya bilang "thank you for everything", ketika ditanya kenapa, ia hanya menjawab "I'm Sorry". Hatinya terluka ketika mendengar itu namun ia tahu bahwa kekasihnya itu pasti punya alasan tersendiri untuk berpisah karena dia bukan type orang yang menyakiti perasaan orang lain tanpa alasan.

Bagus juga kan arti lagunya. Mungkin ada yang pernah mengalaminya. Ditinggal oleh orang yang kita cintai tanpa alasan yang jelas. Namun tetaplah percaya karena mungkin tidak hanya kita yang terluka, ia pun pasti lebih terluka. Jadi cara terbaik adalah menerimannya dengan ikhlas dan bersyukur karena setidaknya kita masih memiliki kenangan bersamanya, seperti judul lagu ini " I was Thankful......"
Gomawodago...


Gurohge himi dulgodun monjo tonagajwo
namgyodun sangchonun nega ottohgedun halthenikka

Iyudo obshi gunyorul boneji mothejyo
nega saranghan gudenun guronsaraminikka

Gu otton aphumul gamchugo inunji
alsu objiman alsu objiman

Gomawodanun gu hanmadi mare
galgosul irhun ne sarangun giphun jolmangsoguro

Majimagkaji gojidmarira midoboran iyu
danhanbondo gojidmarul haji anhassulgorago

Iyudo obshi ibyorul marhajin anhgejyo
nega saranghan gudenun guronsaraminikka

Amugodo nanun hejulsu obnunji
mudgo shiphjiman mudgo shiphjiman

Mianhadanun gu hanmadimare
nan babochorom son neilmyo gomawodago

Gu otton aphumul gamchugo inunji
alsu objiman alsu objiman

Gomawodanun gu hanmadimare
galgosul irhun ne sarangun giphun jolmangsoguro



I was Thankful


If its that hard for you, then please go ahead and leave
I will somehow take care of the remaining wounds

I couldnt let her go without any reason
Because the person I love is that kind of person

I dont know what kind of pain she is hiding
I cant know, I cant know...

But the moment when you said, "thank you for everything"
My lost love fell into deep despair

I wanted to think that it was all a lie till the end
But you had never lied before

You wouldn't have breaken up with me for no reason..
Because the person I love is that kind of person

Cant I do anything for you?
I wanted to ask... I wanted to ask...but..

But the moment you said, "I'm sorry..."
I foolishly shook your hand and said "thank you for everything"

I dont know what kind of pain she is hiding
I cant know, I cant know...

But the moment when you said, "thank you for everything"
My lost love fell into deep despair
1 Comment:
floweressence said...

6 Juli 2012 20.28

 

punya link download album2nya Hwang Young Min gak?
baru kenal sama ajuhssi ini lewat lagu duetnya ma Astrid...n suka ma suaranya yg sendu gimana gitu...hehe..
nyari2 d google pada broken smua linknya, megaupload jg udah ditutup..klo ada, tolong krm email ya...gomawoyo...