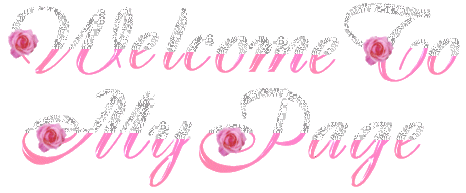 Semua yang saya bahas disini adalah film-film atau MV-MV yang udah pernah
saya
tonton. Jadi saya tidak menerima request untuk review apa pun.
Untuk download OST jika meminta password, passwordnya adalah thankyou atau dramafreak. Yang OSTnya rusak harap lapor.

Bagi yang ingin mengambil isi dari blog ini (copy paste) untuk digunakan di blog lain diperbolehkan asalkan menyertakan credit atau sumbernya yaitu Lovely Drama Korea.
Kritik dan saran bisa melalui email. Kalau ada mau pesan dvd juga boleh + ada yang mau beli dvd variaty show korea bisa juga kok. Emailnya lovelydramakorea@yahoo.com atau sms ke 08991637836
Terima kasih.................

Jumat, 12 Februari 2010
Diposting oleh desthy di 12.17
Starring: Kim Su-Ro, Lee Han-Wi, Baek Seong-Hyeon, Lee Min Ho, Park Bo young, Moon Chae Won
Director: Park Gwang-Chun
Genre: Comedy, School
Production: Courage Film
Distribution: SK Telecom
Language: Korean
Country: South Korea

Film ini bercerita mengenai seorang guru yang berjuang agar tetap bisa mengajar di sekolah.

Seong Geun adalah guru olah raga di yang mengajar di salah satu sekolah favorite. Banyak muridnya yang takut dan tidak suka pada guru yang satu ini karena ia sering mencari murid-muridnya yang sedang bolos dan memergoki mereka dan setelah itu, tentu saja menghukum mereka. Tidak hanya itu, ketika ada muridnya yang berkelahi, bukannya mencoba untuk memisahkan dan mendamaikan, justru ia malah ikut taruhan dan hasil taruhannya diberikannya pada yang kalah untuk biaya pengobatan. Murid-muridnya sering memanggilnya dengan sebutan ET (sebutan untuk orang aneh).

Namun sebenarnya Seong Geun adalah seorang guru yang baik dan sangat memperhatikan murid-muridnya. Hanya saja tidak banyak murid yang tahu tentang kebaikkanya, hanya segelintir siswa yang menyadari hal itu. Seong Geun, selalu menyisihkan uangnya dan menabungnya untuk membantu murid-muridnya yang kesusahan. Murid yang pernah dibantunya adalah Chul Min yang hidup bersama neneknya yang miskin dan Seong Geun membantunya membayar uang sekolah, ia juga membayaran kartu bus bulanan Ji Hye yang rumahnya jauh, membantu menjaga ibunya Ju Hyuk yang cacat, tiap hari membeli sayuran dari ibunya Eun Shil yang menjual sayuran di pasar, dan melatih Jung Koo untuk menjadi petinju agar dapat beasiswa masuk universitas.

Suatu hari pihak sekolah memutuskan untuk mengurangi jam pelajaran olah raga dan menambah pelajaran penting untuk masuk perguruan tinggi seperti matematika dan bahasa inggris. Dan Seong Geun sebagai guru olah raga yang menjadi korbannya. Ia harus berhenti mengajar di sekolah itu, atau jika ia masih ingin mengajar, harus beralih menjadi guru bahasa inggris atau matematika.

Seong Geun memutuskan untuk menjadi guru bahasa inggris, tapi tidak semudah itu, ia harus mengikuti ujian agar dapat menjadi guru bahasa inggris. Ia pun berusaha keras belajar untuk dapat lulus dalam ujian itu dan akhirnya berhasil menjadi guru bahasa inggris. Namun ternyata masalah lain datang. Kemampuan bahasa inggris murid-muridnya bisa dibilang melebihi kemampuan sang guru. Banyak murid yang meremehkannya dan tidak mendengarkannya. Lalu bagaimana cara sang E.T(English Teacher) ini menghadapi murid-muridnya itu? Nonton aja ya....

Film ini bagus banget menurutku. Memang tidak ada unsur love story atau romance di film ini. Tapi banyak banget nilai yang bisa diambil dari film yang satu ini. Ada dialog yang paling aku inget di film ini yaitu "Murid-murid sekarang lebih memilih guru yang kompeten di banding guru yang baik". Sedih juga denger kalimat itu karena memang banyak murid yang lebih mementingkan nilai berupa angka di atas kertas dibandingkan nilai moral itu sendiri. Padahal seharusnya tugas pihak sekolah selain untuk menghasilkan siswa - siswa yang pintar juga harus menanamkan pendidikan moral pada murid-muridnya.

Genre film ini adalah komedi, tapi entah kenapa aku kok lebih banyak nangis dari pada ketawa pas nonton film ini ya. Salut sama perjuangan sang guru untuk mendidik murid-muridnya. Nilai dariku buat film ini 89.

Baru nyadar pas nonton film ini ternyata beberapa pemain dalam serial komedi Mackerel Run reuni lagi di film ini, seperti Lee Min Ho, Moon Chae Won dan Park Bo Young. Cuma dengan karakter yang berlawanan. Lee Min Ho yang di Mackerel Run jadi cowok yang slengean, hyper aktif dan ceria, di film ET ini jadi tokoh yg cool dan pendiam. Moon Chae Won yg di Mackerel Run jadi cewek kaya yg ceria, di film ET jadi cewek miskin yang malu atas kemiskinannya. Lalu Park Bo Yong yang di Mackerel Run jadi cewek pekerja keras yang sering disuruh-suruh, di film ET ini jadi ketua kelas yang pintar. Beda deh pokoknya...

Tapi alasan aku beli film ini bukan karena Lee Min Ho, Moon Chae Won, ataupun Park Bo Young tapi karena Kim Su Ro, pemeran sang guru di film ini. Aku suka Kim Su Ro semenjak nonton dia di acara variety show Family Outing. Selain itu memang Kim Su Ro aktingnya bagus. Sudah puluhan judul film yang udah dia bintangi dengan berbagai karakter yang berbeda-beda, dari peran figuran sampai tokoh utama. Hanya saja walau banyak film dia yang udah aku tonton, aku jarang menemukan dia di drama series. Makannya begitu denger kalau Kim Su Ro main dalam drama series God of Study, aku makin ga sabar nunggu serial yang satu ini beredar di sini. Kim Su Ro di God of Study juga berperan sebagai guru. Apakah karakternya akan sama seperti di film E.T ini? kita tunggu saja nanti......
3 Comments:
Anny said...

5 Juli 2012 14.48

 

Bagus juga movie yg satu ini :)
Aq juga suka kim su ro nya..
Wktu nnton film ini gk taunya ada lee min ho, park bo young, n moon chae woon..
Waah jadi tmbah seru aja ceritanya..
LIKE THIS!!! :)

She_Pulpen said...

20 Juni 2013 14.15

 

wah jadi pengen nonton nih. . .

22 Desember 2016 23.00

 

boleh minta link download nya ga min?