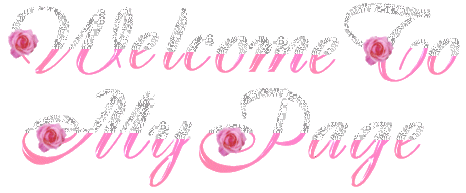 Semua yang saya bahas disini adalah film-film atau MV-MV yang udah pernah
saya
tonton. Jadi saya tidak menerima request untuk review apa pun.
Untuk download OST jika meminta password, passwordnya adalah thankyou atau dramafreak. Yang OSTnya rusak harap lapor.

Bagi yang ingin mengambil isi dari blog ini (copy paste) untuk digunakan di blog lain diperbolehkan asalkan menyertakan credit atau sumbernya yaitu Lovely Drama Korea.
Kritik dan saran bisa melalui email. Kalau ada mau pesan dvd juga boleh + ada yang mau beli dvd variaty show korea bisa juga kok. Emailnya lovelydramakorea@yahoo.com atau sms ke 08991637836
Terima kasih.................

Rabu, 14 April 2010
Diposting oleh desthy di 13.01
Song : Mr.Flower
Artist : Jo Sung Mo
Album : My First
Year : 2005
Starring :
Kim Jung Eun
So Ji Sub
Sebenernya aku tahu lagu ini udah lama. Sekitar hampir setahun yang lalu. sat itu aku emang hoby donlot MV korea yang temanya drama dan Mr.Flower adalah salah satunya. Kesan awal aku sama lagu ini tadinya ngerasa rada aneh juga, kok judulnya Mr. Flower ya? Soalnya waktu itu aku tahu lagu ini pertama kali emang dari MVnya yang ga ada sub englishnya. Jadi ga tau artinya. Padahal kalo liat MVnya sama sekali ga ada adegan yang ada bunganya. Kenapa di kasih judulnya Mr.Flower?
Belakangan ini setelah mendengar lagu ini dengan seksama, tanpa liat MVnya, dan baca translate english dari lirik lagu ini ternyata baru terasa kalo lagu ini bagus banget dan "Mr. Flower" adalah judul yang cocok untuk lagu ini. Ga cuma MVnya yang bagus, tapi lagunya juga menyentuh banget.
Kalo ga salah ngartiin dari lirik lagunya, lagu ini menceritakan tentang seorang cowok yang mencintai seorang wanita secara diam-diam. Dia mengekspresikan rasa cintanya dengan cara menaruh bunga di depan pintu rumah sang cewek setiap malam disertai dengan surat tak bernama. Walaupun tak bisa menyentuhnya dan hanya memandangnya dari jendela, dia sudah merasa cukup bahagia. Bagus kan? Suka banget pas bagian chorus yang traslate englishnya :
I love you I love you, I love that person
Everyday my footsteps come find you
I can't touch you but I live everyday
With every little part of me feeling you
MVnya juga ga kalah bagusnya lho. MV ini dibintangi oleh So Ji Sub dan Kim Jung Eun. Pada dasarnya ceritanya hampir sama dengan lirik lagunya tentang seorang cowok yang diam-diam mencintai seorang cewek, namun ga ada adegan menaruh bunga di depan pintu pada MV ini. Ceritanya So Ji Sub adalah anak buah dari seorang bos mafia. Bahkan bukan hanya anak buah, bisa dibilang So JI Sub itu tangan kanan bos mafia itu. Suatu hari demi menyelematkan sang bos, So Ji Sub terluka. Begitu ia terbangun, ia berada di rumah sang bos dan di sampingnya ada Kim Jung Eun yang sedang merawatnya. Kim Jung Eun adalah tunangan si bos. So Ji Sub pun jatuh cinta pada Kim Jung Eun. Apalagi So Ji Sub juga merasakan bahwa Kim Jung Eun tidak bahagia berada di samping bos mafia itu. Dan mulailah hubungan cinta terlarang. Namun pada akhirnya ternyata si bos mengetahui bahwa orang kepercayaanya itu jatuh cinta pada tunangannya. Dan akhirnya So Ji Sub pun mati di tangan sang bos.
Bagus kan ceritanya. MV ini berdurasi sekitar 10 menit lebih. Itu pun yang Short Version alias yang versi pendek. Yang complete version sekitar 30 menit. Sayangnya MV ini berbahasa Jepang. Tapi walau begitu masih bisa dimengerti kok jalan ceritanya.
"Jo Sung Mo Mr. Flower lyrics"

Geudaega saenggangnaseo jeonyeokgire kkocheul saneyo
Ireumeomneun pyeonjil neoheoseo geudae mun ape noko ojyo
Kkochi sideulgi jeone dasi kkocheul noko ganeun mam
Nae maeumeun sideulji anheumeul boigo sipeo oneuldo kkocheul saneyo

Saranghae saranghae geudaereul saranghae
Maeil ireoke chajaganeun georeumimyeon dwae
Manjilsuneun eobtjiman nae modeungeon geudael neukkimyeo haruharu sarmeul sarayo

Dwidora oneun gire kotnoraereul bulleoboneyo
Geudae changeul bomyeonseo bureuneun nae noraecheoreom nae mam jeonhal nal itgetjyo

Saranghae saranghae geudaereul saranghae
Maeil ireoke chajaganeun georeumimyeon dwae
Manjil suneun eobtjiman naemodeun geon geudael neukkimyeo haruharu sarmeul sarayo

Nungamgo gidoreul hajyo
Na geudael hyanghan maeum ieogage hae dallago
Geudae hanaman nareul dallago sarangapen mureupdo kkurketdago nae saranga

Saranghae saranghae geudaereul saranghae
Gayahal gotdo meomureul gotdo ojik geudaeya
Nae nune bichineun geudaeramyeon kkumira haedo apado nan haengbokhan geollyo
Geudael wihae kkocheul saneun nal

translation

Because I was thinking of you I bought flowers at night
I put it in front of your door along with a letter
With no name and then came home
Before the flowers die, I have the desire to go put the flowers again
I didn't want to show that my feelings have died
So I buy flowers again today

I love you I love you, I love that person
Everyday my footsteps come find you
I can't touch you but I live everyday
With every little part of me feeling you

On my way back, I tried singing a song
Like this song that I sing, as I look at your window
There will be a day where I can deliver my feelings to you

I love you I love you, I love that person
Everyday my footsteps come find you
I can't touch you but I live everyday
With every little part of me feeling you

I close my eyes and pray
That my feelings for you would continue
That I could get one thing which is you
My love, I can bend down on my knees in front of love
I love you I love you, I love that person
The place I have to go, the place I have to stay is only in you
My eyes are glowing..
If it's you, even though they say it's a dream, I'm still happy
The day I buy flowers.. for you
0 Comments: