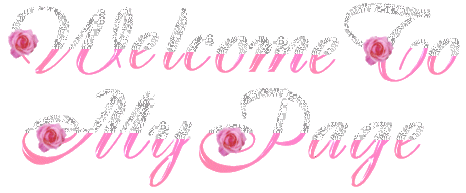 Semua yang saya bahas disini adalah film-film atau MV-MV yang udah pernah
saya
tonton. Jadi saya tidak menerima request untuk review apa pun.
Untuk download OST jika meminta password, passwordnya adalah thankyou atau dramafreak. Yang OSTnya rusak harap lapor.

Bagi yang ingin mengambil isi dari blog ini (copy paste) untuk digunakan di blog lain diperbolehkan asalkan menyertakan credit atau sumbernya yaitu Lovely Drama Korea.
Kritik dan saran bisa melalui email. Kalau ada mau pesan dvd juga boleh + ada yang mau beli dvd variaty show korea bisa juga kok. Emailnya lovelydramakorea@yahoo.com atau sms ke 08991637836
Terima kasih.................

Rabu, 14 April 2010
Diposting oleh desthy di 12.42

Super Junior - Sorry , Sorry
슈퍼주니어 - 쏘리, 쏘리
Artist : Super Junior
From : SM Entertainment
Album : Sorry ,Sorry The 3rd Album

Released : March 12, 2009
Anyonghaseyo.......

Sebagai pembahasan perdana, aku mau ngebahas lagu korea yang aku denger tiap hari belakangan ini yaitu Sorry sorry dari Super Junior. Sumpeh deh ini lagu keren banget, apalagi klo dengernya sambil nonton MVnya, bagus deh. Aku ga bosen-bosen liat MV sorry sorry, soalnya dance mereka keren-keren banget. Trus seneng banget liat semua anggota SUJU rapi-rapi dandanannya, pake jas, dasi, kemeja. rompi, trus rambutnya pada item semua, yah... paling banter coklat lah, trus rambutnya pada dipotong pendek semua (kecuali heechul). Beda banget deh liatnya, Coba aja perhatiin ryuwook, sungmin, yesung, beda banget yah? Pokoknya Sorry Sorry dari Suju is the best for this month.
Bagi yang belom punya lagu n videonya bisa download di link berikut :
Ini aku sekalian kasih liriknya biar kalian bisa nyanyi, dan translasinya biar ngerti...
Sorry Sorry Sorry Sorry
Naega naega naega meonjeo
Nege nege nege ppajyeo
Ppajyeo ppajyeo beoryeo baby
Shawty Shawty Shawty Shawty
Nuni busyeo busyeo busyeo
Sumi makhyeo makhyeo makhyeo
Naega michyeo michyeo baby
Baraboneun nunbit soge
Nunbit soge naneun machi
Naneun machi mwoe hollin nom
Ijen beoseonajido motae
Georeooneun neoui moseup
Neoui moseup neoneun machi
Nae simjangeul barpgo wannabwa
Ijen beoseonajido motae
Eodil gana dangdanghage
Utneun neoneun maeryeokjeok
Chakhan yeoja ilsaegiran
Saenggakdeureun bopyeonjeok
Dodohage geochim eopge
Jeongmal neoneun hwansangjeok
Dorikil su eobseulmankeum
Nege ppajyeo beoryeosseo
Sorry Sorry Sorry Sorry
Naega naega naega meonjeo
Nege nege nege ppajyeo
Ppajyeo ppajyeo beoryeo baby
Shawty Shawty Shawty Shawty
Nuni busyeo busyeo busyeo
Sumi makhyeo makhyeo makhyeo
Naega michyeo michyeo baby
Ttanttan ttanttada tta ttaranttan
Ttanttan ttanttada tta
Nege banhaebeoryeosseo baby
Ttanttan ttanttada tta ttaranttan
Ttanttan ttanttada tta ttarappappara
Hey girl gir gir gir gir gir girl I
Nunmantteumyeon ni saenggak Hey girl
Janakkaena sasil neo hana bakke anboyeo
Malhaebwa ni mame naega
Malhaebwa jari jabanneunji
Malhaejwo naege malhaejwo
Naneun babo babo babo
Jubyeon saramdeureun malhae
Naega neomu jeokgeukjeok
I sesange geureon saram
Eodi handurinyago
Geugeol molla geunyeol molla
Sigihamyeo haneun mal
Naega bureopdamyeon geugeon
Geudaedeuri jineun geo
Sorry Sorry Sorry Sorry
Naega naega naega meonjeo
Nege nege nege ppajyeo
Ppajyeo ppajyeo beoryeo baby
Shawty Shawty Shawty Shawty
Nuni busyeo busyeo busyeo
Sumi makhyeo makhyeo makhyeo
Naega michyeo michyeo baby
Ttanttan ttanttada tta ttaranttan
Ttanttan ttanttada tta
Nege banhaebeoryeosseo baby
Ttanttan ttanttada tta ttararara
Ttanttan ttanttada tta ttarappappara
Let's dance dance dance dance
Let's dance dance dance dance
Let's dance dance dance dance
Dance dance
Hey ije geuman naege wajullae
Jeongmal michil geotman gata yeah
Nan neoman saranghago sipeo
Jeoldae dasi hannun pal saenggak eobseo hey
Aeiniragiboda chingugateun
Naega doego sipeo
Neoui modeun gomin seulpeum
Hamkke ganjikhagopa
Dasi eobseul mankeum mankeum
Neoreul neomu saranghae
Naega baran saram niga baro geu
That that that girl
Sorry Sorry Sorry Sorry
Naega naega naega meonjeo
Nege nege nege ppajyeo
Ppajyeo ppajyeo beoryeo baby
Shawty Shawty Shawty Shawty
Nuni busyeo busyeo busyeo
Sumi makhyeo makhyeo makhyeo
Naega michyeo michyeo baby
Translation :
Sorry Sorry Sorry Sorry

I I I first

For you for you for you I fell

fell fell fallen baby

Shawty Shawty Shawty Shawty

Eyes are blinding blinding blinding

Breathe is stifled stifled stifled

I'm going crazy crazy baby
Inside the glaze that stares back at me

Inside the glaze it's as if I'm

As if I'm a guy bewitched bye something

I can't even escape it now
The way you look when you walk over

The way you look it's as if

You came and stepped on my heart on the way

I can't even escape it now
Wherever you go you confidently

Smile, your attractiveness
A rare beauty and a good girl

Universally thought of
Proudly, without stopping

You're really like a fantasy
So much that people can't change their mind about it

I've fallen for you
Sorry Sorry Sorry Sorry

I I I first

For you for you for you I fell

fell fell fallen baby

Shawty Shawty Shawty Shawty

Eyes are blinding blinding blinding

Breathe is stifled stifled stifled

I'm going crazy crazy baby

Ddanddan ddanddada dda ddaranddan

Ddanddan ddanddada dda

I've fallen baby

Ddanddan ddanddada dda ddaranddan

Ddanddan ddanddada dda ddarabbabbara
Hey girl gir gir gir gir gir girl i

When I open my eyes I think of you Hey girl

Asleep or awake, the truth is I can only see you
Tell me in your heart I

Tell me did I get a spot

Tell me tell me please

I'm stupid stupid stupid
People in my surroundings tell me

I'm too aggressive
In this world that sort of person

Not as though there are only one or two of them
You don't know you don't know her

Words that they say in jealousy
If you're jealous of me

Then they are going to lose
Sorry Sorry Sorry Sorry

I I I first

For you for you for you I fell

fell fell fallen baby

Shawty Shawty Shawty Shawty

Eyes are blinding blinding blinding

Breathe is stifled stifled stifled

I'm going crazy crazy baby

Ddanddan ddanddada dda ddaranddan

Ddanddan ddanddada dda

I've fallen baby

Ddanddan ddanddada dda ddaranddan

Ddanddan ddanddada dda ddarabbabbara
Let's dance dance dance dance

Let's dance dance dance dance

Let's dance dance dance dance

dance dance
Hey will you come to me now

I feel like going to really go crazy yeah
I want to only love you

I will never think of looking at anyone else hey
Rather than a lover, a friend

Is what I'd rather like to be


All of your thoughts and sadness

I want to keep
As if as if you might not exist

I love you so much

The person that I expect is you

that that that girl
Sorry Sorry Sorry Sorry

I I I first

For you for you for you I fell

fell fell fallen baby

Shawty Shawty Shawty Shawty

Eyes are blinding blinding blinding

Breathe is stifled stifled stifled

I'm going crazy crazy baby
0 Comments: