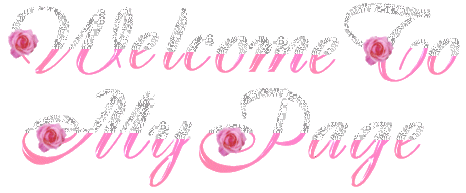 Semua yang saya bahas disini adalah film-film atau MV-MV yang udah pernah
saya
tonton. Jadi saya tidak menerima request untuk review apa pun.
Untuk download OST jika meminta password, passwordnya adalah thankyou atau dramafreak. Yang OSTnya rusak harap lapor.

Bagi yang ingin mengambil isi dari blog ini (copy paste) untuk digunakan di blog lain diperbolehkan asalkan menyertakan credit atau sumbernya yaitu Lovely Drama Korea.
Kritik dan saran bisa melalui email. Kalau ada mau pesan dvd juga boleh + ada yang mau beli dvd variaty show korea bisa juga kok. Emailnya lovelydramakorea@yahoo.com atau sms ke 08991637836
Terima kasih.................

Rabu, 18 Agustus 2010
Diposting oleh desthy di 09.01
Song : TO My Girlfriend
Artists : I The Tri Top
Single : To My Girlfriend
Released : May 2009


Pasti banyak para penggemar Kpop yang ga tahu ma boyband yang satu ini soalnya emang boyband korea yang satu ini ga begitu melejit kaya boyband yang lain. Tadinya aku juga ga tahu. Awalnya karena nonton Becoming Millionaire, disitu ada cowok muda cakep yang suaranya bagus banget kali nyanyi, aku yakin tuh cowok aslinya emang penyanyi dan kemungkinan dari boyband. Dan ternyata aku benar, nama tuh cowok Jang Yoojoon dari group trio I The Tri Top. Tapi sekarang cuma tinggal berdua personilnya.

Suaranya bagus-bagus banget. Genrenya pop ballad. Lagunya enak. Judulnya To My Girlfriend tapi di lagu ini sama sekali ga ada kata-kata "to my girlfriend" nya. Pada intinya lagu ini emang dibuat untuk "Girlfriend" si penyanyi yang isinya tentang curahan perasaannya pada si cewek. Tentang rindunya, tentang cintanya, dll. Cocok buat para cowok untuk dinyanyiin ke ceweknya (apalagi saat ceweknya ngambek).

MVnya sendiri aku kurang ngerti ceritanya. KOnsep MVnya biasa aja seperti Music Video yang lain. Yang jelas disini Jang Yoo Joon nya cakep.... hehehe.....

Mending dengerin aja deh.....
I The Tri Top - To My Girlfriend
CREDIT: aspoon & Lapan @ soompi , mOkOrO92@youtube

ROMANIZATION:

hangsang mutgo sipeoyo
geudaeegen nan eotteon saramingayo
maeil bogo sipeoyo
eojjeomyeon urideul sarang unmyeongingabwayo

haruman anbomyeon bogosipeun
jamsiman anbomyeon saenggangnaneun
geureon sarami neoraseo geuge neomu gomawo Baby
geudae jageun beoreut hanakkaji modu algosipeoyo
naneun geudaehanaman barabollaeyo

hangsang utgo inneyo
geudaelboneun na nae mam hana kkajido
apeun sangcheorahaedo geudaega jungeoramyeon badadeurilkkeyo

haruman anbomyeon bogosipeun
jamsiman anbomyeon saenggangnaneun
geureon sarami neoraseo geuge neomu gomawo Baby
geudae jageun beoreut hanakkaji modu algosipeoyo
naneun geudae hanaman barabollaeyo

saranghago itjanhayo ijen duryeowo hajimarayo
naega yeogi itjanayo ijen nae son jabayo Baby

geudae hanaman apeumkkaji modu saranghalkkeyo
naneun geudae hanaman ojik geudae hanaman

haruman anbomyeon bogosipeun jamsiman anbomyeon saenggangnaneun
geureon sarami neoraseo geuge neomu gomawo Baby
geudae jageun beoreut hanakkaji modu algosipeoyo
naneun geudae hanaman barabollaeyo

TRANSLATION

I always want to ask you
What kind of person am I to you
I miss you everyday
I always think our love is destined to be

If I wont see you everyday, Ill miss you
If I wont see you in a while, Ill think of you
I am very thankful because that person is you
I only want you to know that little habit of mine
Im just looking at one person, thats only you

Youre always there smiling
I can even see you in my mind
You always accept it sincerely, even if I hurt you

If I wont see you everyday, Ill miss you
If I wont see you in a while, Ill think of you
I am very thankful because that person is you baby
I only want you to know that little habit of mine
Im just looking at one person, thats only you

Now, do not be afraid to love
Take my hand, Im here now Baby
Now, your one and only pain is love
For me, theres only you, theres only you..

If I wont see you everyday, Ill miss you
If I wont see you in a while, Ill think of you
I am very thankful because that person is you baby
I only want you to know that little habit of mine
Im just looking at one person, thats only you
0 Comments: