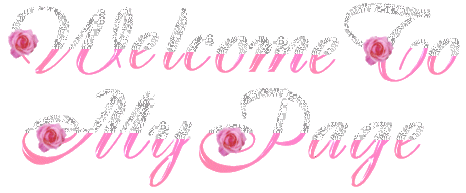 Semua yang saya bahas disini adalah film-film atau MV-MV yang udah pernah
saya
tonton. Jadi saya tidak menerima request untuk review apa pun.
Untuk download OST jika meminta password, passwordnya adalah thankyou atau dramafreak. Yang OSTnya rusak harap lapor.

Bagi yang ingin mengambil isi dari blog ini (copy paste) untuk digunakan di blog lain diperbolehkan asalkan menyertakan credit atau sumbernya yaitu Lovely Drama Korea.
Kritik dan saran bisa melalui email. Kalau ada mau pesan dvd juga boleh + ada yang mau beli dvd variaty show korea bisa juga kok. Emailnya lovelydramakorea@yahoo.com atau sms ke 08991637836
Terima kasih.................

Kamis, 30 Juli 2009
Diposting oleh desthy di 14.59

Cast : Jeong Woo-seong (정우성), Im Soo-jeong (임수정), Cha Tae-hyeon (차태현), Son Tae-yeong (손태영), Sin Min-ah (신민아), Lee Ki-woo (이기우), Yeom Jeong-ah (염정아), Yeo Jin-goo (여진구)
Directed by Kwon Jong-gwan (권종관)
Screenplay by Hwang Seong-goo (황성구), Kwon Jong-gwan (권종관)
•Drama •Melodrama •Romance
108min | Release date in South Korea : 2005/10/20

Sesuai dengan judulnya yaitu "Sad Movie", film ini adalah film sedih. Pemainnya pun sudah banyak yang tidak asing lagi bagi para penggemar film korea. Diantaranya adalah Jeong Woo seong yang pernah bermain di film A Moment to Remember, lalu ada Im So jeong yang pernah bermain Sorry I Love you dan A Tale of two sister, ada juga Sin Min Ah yang bermain dalam drama series A Love to Kill dan film Beauty and the Beast. Selain itu ada pula Lee Ke Woo yang pernah bermain dalam A Love to Kill dan Star Lovers, ada pula Cha Tae Hyun yang terkenal melalui filmnya yang berjudul My Sassy girl

Dalam film ini ada 4 cerita yang kesemuanya adalah sad story dan berakhir dengan sad ending. Semua ceritanya bagus dan penuh makna.

Cerita pertama tentang kisah cinta seorang pemadam kebakaran dan seorang penyiar ramalan cuaca. Si penyiar selalu merasa takut setiap kali ada kebakaran terjadi dan mendengar suara sirene mobil pemadam. Ia selalu cemas pada kekasihnya. Ia pun selalu menunggu sang kekasih melamarnya hingga ia bisa melarang kekasihnya untuk jadi pemadam kebakaran. Namun ketika si Pemadam kebakaran hendak melamarnya, terjadi kebakaran di suatu tempat dan ia pun harus segera pergi malaksanakan tugasnya.

Cerita kedua tentang Adik si penyiar yang mempunyai bekas luka bakar di wajahnya. Ia memiliki kelainan yaitu bisu alias tidak bisa bicara. Ia bekerja di taman hiburan dengan memakai baju boneka yang selalu menutupi wajahnya. Di taman hiburan itu ia diam-diam menyukai seorang pelukis yang sering malukis di taman hiburan itu. Pendekatan pun terjadi antara si bisu dan si pelukis. Tapi si bisu tak pernah mau memperlihatkan wajahnya pada si pelukis. Hingga suatu hari si bisu mendengar bahwa si pelukis akan pergi belajar ke luar negeri. Akhirnya ia memutuskan untuk memperlihatkan wajah aslinya pada si pelukis dan memintanya untuk melukisnya sebagai salam perpisahan.

Cerita ketiga tentang seorang ibu dan anaknya. Si Ibu selalu sibuk dengan pekerjaannya hingga ia lupa memperhatikan anaknya. Suatu hari si Ibu di panggil oleh wali kelas dan memperlihatkan buku harian sang anak. Di buku itu menggambarkan betapa si anak sangat membenci si Ibu. Tak lama kemudia si Ibu mengetahui bahwa ia memiliki penyakit mematikan dan harus di rawat di RS. Selama si Ibu tinggal di RS hubungan keduanya mulai membaik. Si anak juga menemukan buku harian si Ibu, dari buku itu akhirnya ia tahu bahwa ibunya sangat menyayanginya.

Crita keempat tentang sepasang kekasih. Si wanita ingin berpisah dengan pacarnya karena pacarnya tidak memiliki pekerjaan tetap. Si pria tanpa sengaja menemukan pekerjaan unik yang cocok dengannya yaitu menjadi agen perpisahan. Ia mengantarkan pesan perpisahan kepada orang orang lain. Di akhir cerita pria itu mendapat pesan dari kliennya yang tak lain adalah pacarnya yang memintanya untuk berpisah.

Film ini sama sekali nggak ngebosenin. Bagi penggemar film bergenre drama, film ini layak untuk di tonton.

NB : Maaf klo critanya ga pake nama tapi pake sebutan ( si pelukis, si buta, si penyiar, dll). Soalnya aku lupa nama2nya. Maklum filmnya udah lama aku tonton. Jadi Maaf ya... hehhehe..


Label: 2005, cha tae hyun, drama, family, Im so jung, Jeong Woo-seong, korea, lee ki woo, movie, shin min ah, Yeom Jeong-ah
0 Comments: