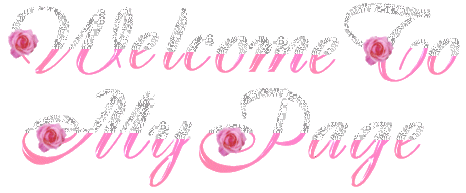 Semua yang saya bahas disini adalah film-film atau MV-MV yang udah pernah
saya
tonton. Jadi saya tidak menerima request untuk review apa pun.
Untuk download OST jika meminta password, passwordnya adalah thankyou atau dramafreak. Yang OSTnya rusak harap lapor.

Bagi yang ingin mengambil isi dari blog ini (copy paste) untuk digunakan di blog lain diperbolehkan asalkan menyertakan credit atau sumbernya yaitu Lovely Drama Korea.
Kritik dan saran bisa melalui email. Kalau ada mau pesan dvd juga boleh + ada yang mau beli dvd variaty show korea bisa juga kok. Emailnya lovelydramakorea@yahoo.com atau sms ke 08991637836
Terima kasih.................

Rabu, 05 Mei 2010
Diposting oleh desthy di 11.43
Title: 미스터 굿바이 / Mr. Goodbye
Alternate Titles: 야수와 마녀 / Wild Beast and the Witch / The Beast and the Witch
Chinese title : 再见先生
Episodes: 16
Genre: Romance/Comedy
Broadcast network: KBS2
Broadcast period: 2006-05-22 to 2006-07-18
Air time: Monday & Tuesday
Cast
Ahn Jae Wook as Yoon Hyun Suh
Lee Bo Young as Choi Young In
Oh Yoon Ah as Kang Soo Jin
Jo Dong Hyuk as Kyle
Sekarang aku mau ngebahas korama yang sudah cukup lama aku tonton, kira-kira tahun lalu dan sekarang akan segera diputer di salah satu stasiun TV di indonesia yaitu Mr.Goodbye.
Cerita berawal ketika cewek bernama Young In memenangkan perlombaan marathon yang hadiahnya tiket berlibur ke Las Vegas untuk dua orang. Rencananya ia ingin pergi dengan kekasihnya, namun siapa sangka, ketika mau berangkat, ia malah menemukan kekasihnya itu sedang selingkuh dengan sahabatnya. Akhirnya ia pun pergi sendiri ke Las Vegas dengan hati hancur karena tentu saja ia tidak mau menyia-nyiakan hadiah tersebut.
Sedangkan di Las Vegas, ada Hyeon Seo, seorang pengusaha hotel yang sukses. Ia adalah seorang yatim piatu yang pernah tinggal di panti asuhan di korea. Ia mempunyai seseorang yang sudah dianggap seperti adiknya karena dulu pernah satu panti asuhan dengannya. Suatu hari, Hyeon Seo menjemput adiknya itu di bandara, kabarnya adiknya itu akan membawa tunangannya dari korea. Begitu ia melihat adiknya keluar dan ada wanita di sampingnya, Hyeon Seo langsung mengira kalo wanita itu adalah tunangan adiknya dan langsung membawanya ke hotel tempat adiknya menginap. Wanita itu adalah Young In. Kebetulan saat itu ia satu pesawat dengan adiknya Hyeon Seo dan keluar dari pesawatnya pun bareng. Awalnya ia mau menjelaskan kesalah pahaman tersebut, namun demi membantu adik Hyeon Seo akhirnya ia pun bersandiwara menjadi tunangannya.
Akhirnya kesalahpahaman itu pun terbongkar. Adiknya Hyeon Seo menjelaskan pada Hyeon Seo bahwa ia adalah seorang gay, dan pria yang ia bawa dari korea, yang dikira Hyeon Seo adalah teman adiknya adalah kekasih adiknya dan mereka berencana menikah di Las Vegas. Hyeon Seo pun marah pada adiknya, kekasih adiknya, dan Young In.
Ceritanya mulai seru ketika Young In dan Hyeon Seo bertemu lagi di korea. Saat itu Young In bekerja sebagai concierge di sebuah hotel besar di korea sedangkan Hyeon Seo adalah pimpinan hotel tersebut. Awalnya mereka sering berantem kalo bertemu tapi lama-lama akhirnya toh jadian.
Korama tentu saja ga seru kalo ga ada pihak ketiganya. Hyeon Seo punya teman akrab yang diam-diam naksir ma Hyeon Seo, dia adalah Su Jin. Su Jin adalah seorang single mother dari seorang anak laki-laki berumur sekitar 5-6 tahun. Anaknya lucu banget, aku paling suka film yang ada anak kecilnya. Terus ada juga Kyle, atasannya Young In yang jarang banget senyum. Namun sejak ketemu Young In yang ceria, sifatnya yang keras menjadi melunak. Ia pun lama kelamaan jatuh hati pada Young In.
Aku suka banget sama pasangan Hyeon Seo - Young In. Pasangan yang unik menurutku. Nembaknya ga pake saranghe (I love u) atau juahe (I like you). Ada dialog yang dipake Hyeon Seo buat nembak Young In yang akhirnya di jadiin panggilan buat Hyeon Seo ke Yoing In (Sorry, aku lupa apa dialognya). Trus pacarannya juga unik, pacarannya ga usah pake peluk2an atau cium2an bahkan sampe bed scene, tapi cukup dengan saling menggaruk punggung dan makan burger didalam mobil yg lagi di cuci di tempat pencucian mobil menurutku udah romantis
Nilai ku buat korama yang satu ini 80 deh...
0 Comments: