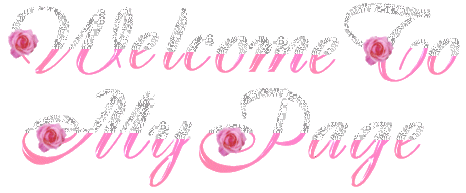 Semua yang saya bahas disini adalah film-film atau MV-MV yang udah pernah
saya
tonton. Jadi saya tidak menerima request untuk review apa pun.
Untuk download OST jika meminta password, passwordnya adalah thankyou atau dramafreak. Yang OSTnya rusak harap lapor.

Bagi yang ingin mengambil isi dari blog ini (copy paste) untuk digunakan di blog lain diperbolehkan asalkan menyertakan credit atau sumbernya yaitu Lovely Drama Korea.
Kritik dan saran bisa melalui email. Kalau ada mau pesan dvd juga boleh + ada yang mau beli dvd variaty show korea bisa juga kok. Emailnya lovelydramakorea@yahoo.com atau sms ke 08991637836
Terima kasih.................

Rabu, 14 April 2010
Diposting oleh desthy di 13.22
Song : Shinhanbu (Time Limit)
Artists : V.O.S
Album : Vol. 2 Blue Castle
Release : November 25, 2005
Starring :
Oh Ji Ho
Go Eun Ah
Maaf banget udah lama aku ga ngereview lagu atau MV yang menurutku bagus. Karena aku sendiri bingung mau ngebahas apa lagi, saking banyaknya pilihan MV yang bagus jadi bingung. Tapi akhirnya aku mutusin untuk ngebahas lagu VOS.

VOS juga adalah salah satu boyband favoriteku yang terdiri dari 3 orang personil terdiri dari Choi Hyun Jun, Park Ji Heon, dan Kim Kyung Rok . Aku ga begitu tahu tentang personelnya VOS, yang aku tahu cuma Kim Kyung Rok soalnya dia sering banget main variety show dan aku suka banget sama dia karena dari luar keliatan kalem padahal aslinya tuh orangnya lucu banget.

VOS adalah singkatan dari Voice of Soul, jadi sesuai dengan namanya, lagu yang mereka nyanyikan itu keluar dari hati jadi bisa sampai ke hati para pendengarnya, hehehe...lebai ya? ga juga sih, karena emang lagu mereka menurutku bagus. Semua album VOS aku punya.

Aku pilih lagu Shinhanbu karena MV lagu ini bagus. Beda dari cerita MV-MV yang lain yang bertema love story dan drama romantis, MV yang kali ini mau aku bahas bertema family, ini dia tema yang aku suka.

MV ini dibintangi oleh Oh Ji Ho dan Go Eun Ah. Pasti udah ga asing kan sama mereka? Oh Ji Ho sudah banyak membintangi drama seperti Queen of Housewife, Get Karl Oh So Jung, Fantasy Couple, Single Daddy, dll... Kalo Go Eun Ah sendiri seringnya di iklan atau variety show tapi aku pernah liat dia di film .... bareng Lee Won Hee dan Jeong Jun-Ho.

Gini nih ceritanya. Oh Ji Ho adalah seorang mantan napi. Dulu dia pernah masuk penjara karena ketahuan mencopet. Setelah keluar dari penjara, kini ia berteman dengan polisi yang menangkapnya dan berjanji tidak akan melakukan kejahatan. Oh Ji Ho juga punya adik yaitu Go Eun Ah.

Suatu hari tiba-tiba saja Go Eun Ah jatuh pingsan. Dari dokter di rumah sakit Oh Ji Ho tahu bahwa adiknya itu terkena penyakit yang cukup parah dan harus segera dioperasi dan biaya opereasinya tidaklah sedikit. Oh Ji Ho bekerja dengan keras bahkan sampai harus memalak orang-orang tapi tetap saja tidak bisa mencukupi biaya opereasinya sedangkan waktunya semakin sempit, Go Eun Ah harus segera diopereasi, akhirnya dengan terpaksa Oh Ji Ho memutuskan untuk merampok bank. Sialnya saat itu salah satu petugas bank menekan alarm dan membuat polisi segera datang dan mengepung bank tersebut. Oh Ji Ho panik dan sempat menyandera seorang perempuan namun akhirnya perempuan itu lepas dari cengkramannya dan ia pun tertembak berkali-kali oleh tembakan para polisi. Sedangkan di rumah sakit, Go Eun Ah pun menghembuskan nafas terakhirnya.....

Bagus kan? Terharu banget sama kasih sayang seorang kakak sama adiknya yang ditunjukan oleh Oh Ji Ho pada Go Eun Ah. Mungkin dia merasa bersalah karena selama ini tidak bisa menjaga adiknya dengan baik. Namun di saat ia sudah sadar dan ingin bersama sang adik, adiknya itu malah sakit. Sedih....

Judul lagu ini artinya adalah Time Limit atau batas waktu. Mengisahkan tentang seseorang yang ditinggal oleh orang yang dicintainya. Ia meminta pada orang itu agar memberikannya satu hari lagi, hanya satu hari, tapi orang itu tetap mengatakan bahwa semuanya sudah berakhir kini jadi ia harus membiarkannya pergi. Tentu saja itu membuatnya hatinya terluka, namun seiring berjalannya waktu, kenangan-kenangan itu perlahan-lahan mulai luntur dan satu persatu mulai terlupakan.

Nilai yang bisa dipetik dari MV dan lagu ini adalah kita harus selalu baik pada orang disekitar kita dan yang menyayangi kita karena kita tidak akan pernah tahu kapan perpisahan itu datang, bisa saja perpisahan itu datang tiba-tiba tanpa pernah kita sangka, dan akhirnya yang tersisa hanya penyesalan....
Shihanbu


Hansungan hansungan jajadunun sumgyolchorom sarangi shigo ga
haruman haruman chama dallgo buthjaba bwado soyong obna bwa
yogikajirago kuthirago noha dallago
jichin non ne srangul tairugo
guron nol yojonhi saranghanun nan sumjocha momchulgod gatha
maumi gudogana bwa

Jogumsshig jogumsshig moroganun du nunchorom giogun huryojyo
hanasshig hanasshig hearyo gamyo to ollyo bwado ijhyojigeji

Nomu saranghedo guriwodo bogoshiphodo
kuthnamyon shijagjocha obsodon god
neane nol chewo duryo halsurog gurohge biwojigeji
jonghejin godchorom

Yogikajirago kuthirago noha dallago
jichin non ne sarangul tairugo
guron nol yojonhi saranghanun nan nunmuldo huruji anha
maumi gudoganabwa

Kuthi boil surog sarangun do chanranhejigo
ne mosge gidarimun sorowojyo

Dunune nohodo aphuji anhul norul ilhgodo
nanun to sarayageji
maumun gudogado
jonghejin gu shiganul


Time Limit

Moment by moment, my love beings to shrink, the way my breathes lessen
I try to hold you back, asking you to endure one day, just one more day, but it's no use
You tell me it's the end, so I should let you go
Weary, you give me advice about love
But I still love you, so much that my heart could stop
My feelings are hardening

Little by little, memories start to fade, along with your distant stare
One by one, they'll be forgotten, even if I bring them up in my thoughts

Even if I love you, even if I miss you
The end disregards the beginning
The more I fill you up inside, the more I have to empty out
It seems to be my destiny

You tell me it's the end, so I should let you go
Weary, you give me advice about love
But I still love you, so much that tears fall
My feelings are hardening

As the end draws near, love shines brighter
All I can do is wait for my sorrow

When I saw you with my eyes, I began to hurt and lose you
Now I must move on
My feelings harden
For the rest of my life
0 Comments: