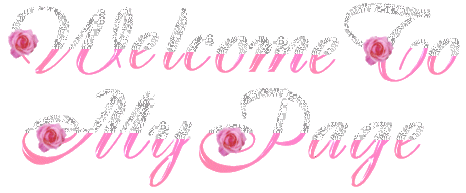 Semua yang saya bahas disini adalah film-film atau MV-MV yang udah pernah
saya
tonton. Jadi saya tidak menerima request untuk review apa pun.
Untuk download OST jika meminta password, passwordnya adalah thankyou atau dramafreak. Yang OSTnya rusak harap lapor.

Bagi yang ingin mengambil isi dari blog ini (copy paste) untuk digunakan di blog lain diperbolehkan asalkan menyertakan credit atau sumbernya yaitu Lovely Drama Korea.
Kritik dan saran bisa melalui email. Kalau ada mau pesan dvd juga boleh + ada yang mau beli dvd variaty show korea bisa juga kok. Emailnya lovelydramakorea@yahoo.com atau sms ke 08991637836
Terima kasih.................

Rabu, 14 April 2010
Diposting oleh desthy di 12.47
Song : Because I'm a Girl
Artist : Kiss
Genre : Pop, Balad
Release : April 2002
Starring :
Shin Hyun Joon
Goo Hye Jin.
Pada bagian awal MV ini menceritakan love story yang biasa. Seorang cowok yang berprofesi sebagai photograper jatuh cinta pada pandangan pertama pada seorang gadis yang tidak sengaja ia temui ketika sedang melakukan pemotretan.
Lalu cowok itu bertemu lagi dengan sang gadis dan hubungan mereka semakin dekat hingga menjadi sepasang kekasih.
Di bagian tengah MV baru muncul masalah. Sang gadis tidak sengaja menumpahkan cairan yang biasa digunakan untuk mencetak foto. Dan cairan itu tumpah tepat mengenai kedua matanya. Alhasil, gadis itupun menjadi buta atau kehilangan penglihatannya.
Semenjak gadis itu buta, sang cowok pun pergi meninggalkan sang gadis. Selang berapa waktu kemudian, sang gadis mendapat donor mata hingga ia dapat melihat lagi. Setelah penglihatannya kembali, gadis itu mencari tahu tentang keberadaan cowok yang pernah dicintainya dulu.
Di akhir MV terdapat adegan yang paling aku suka. Yaitu ketika sang gadis akhirnya menemukan kekasihnya sedang duduk di sebuah bangkiu di tepi jalan. Gadis itu menghampiri sang kekasih yang sedang memegang foto sang gadis, namun sang kekasih sepertinya tidak menyadari keberadaan sang gadis, lelaki itu pun pergi begitu saja meninggalkan sang gadis sambil dituntun oleh seekor anjing.
Akhirnya si gadis tahu bahwa orang yang telah mendonorkan matanya adalah kekasihnya tersebut.
Tapi sebenernya menurutku ada yang ga masuk akal dalam MV cerita MV ini. Aku inget banget Shin Hyun Joon pernah main di Stairway to Heaven jadi Kakaknya Choi Ji Woo. Di film itu Shin Hyun Joon sangat ingin mendonorkan matanya untuk Choi Ji Woo yang punya penyakit kanker mata. Tapi saat itu pihak rumah sakit menolak karena mereka hanya menerima donor organ tubuh dari orang yang sudah meninggal (kecuali untuk donor ginjal)
Orang yang masih hidup boleh mendaftarkan dirinya sebagai pendonor sehingga ketika ia meniggal nanti organnya akan didonorkan sesuai dengan yang didaftarka. (bingungin gak penjelasannya, pokoknya intinya orang masih hidup ga bisa langsung donorin mata saat itu juga). Karena persyaratan itulah Shin Hyun Joon sampe rela bunuh diri biar bisa donorin matanya. Sebelum bunuh diri dia ngalungin kartu anggota pendonor di lehernya dan menutup matanya dengan kedua tangannya agar matanya tidak terluka.
Nah, jelas banget kan ga masuk akalnya. Tapi klo nonton MV ini mending ga usah mikirin logikanya, tar malah jadi ga seru n ga sedih, hehehe....
ini bagi yang mau download lagunya dan videonya
Because i'm a girl - Kiss Lyric
Dodeche ar suga obso
namjadurui maum
Wonhar ten onjego da juni ije tonande
Ironjog choumirago nonun
thugbyorhadanun
Gu marur midosso
negen hengbogiosso

Marur haji guresso
nega shirhojyoda go
Nunchiga obnun nan
nur bochegiman hesso
Norur yoghamyonsodo
manhi guriurgoya
Sarangi jonbuin
nanun yojainika

Modungor swibge da jumyon
gumbang shirhjungnenunge
Namjara durosso
thollin mar gathjin anha
Dashinun sogji anhuri
maum mogo bojiman
Todashi sarange munojinunge yoja ya

Onur urin heojyosso budi hengbogharago
Noboda johun sarammannagir barandago
Nodo darun namjarang togathe nar saranghanda go marhanten onjego
Sorjighi na nega jar doenungo shirho
Naboda yepun yoja manna hengboghage jar sarmyon otohge
Guroda nar jongmar ijoborimyon otohge
Nan irohge himdunde himduro juggenunde
Ajigdo nor nomu saranghanunde

Sarangur wihesoramyon modun da har su inun
Yojaui chaghan bonnungur iyong hajinun marajwo
Hanyojaro theona sarangbadgo sanunge
Irohge hïmdurgo oryourjur mollasso



"BECAUSE I'M A GIRL" by: Kiss
Version English
I just can't understand the ways
Of all the men and their mistakes
You give them all your heart
And then they rip it all away

You told me how much you loved me
And how our love was meant to be
And I believed in you
I thought that you would set me free

(REFRAIN):
You should've just told me the truth
That I wasn't the girl for you
Still, I didn't have a clue
So my heart depended on you, whoa

(CHORUS):
Although I'll say I hate you now
Though I'll shout and curse you out
I'll always have love for you
Because I am a girl

Been told a man will leave you cold
Get sick of you and bored
I know that it's no lie
I gave my all, still I just cry

Never again will I be fooled
To give my all when nothing's true
I won't be played again
But I will fall in love again

(REFRAIN)

(CHORUS)

I loved you so
Now you leave me in the cold
How could this be
I thought that you'd only love me

Into the night
I will pray that you're alright
You hurt me so
I just can't let you go

You took advantage of my willingness
To do anything for love
Now I'm the only one in pain
Will you please take it all away

Never thought being born a girl
How I can love you and be burned
And now I will build a wall
To never get torn again

(CHORUS) [2x]


2 Comments:
Angelvin said...

25 Oktober 2012 17.05

 

Komentar ini telah dihapus oleh pengarang.

adelstrina lolo said...

5 April 2013 13.06

 

judul film nya apa???