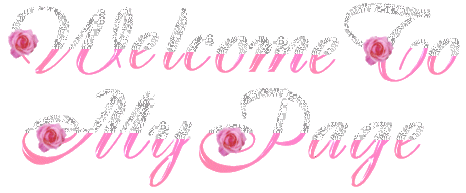 Semua yang saya bahas disini adalah film-film atau MV-MV yang udah pernah
saya
tonton. Jadi saya tidak menerima request untuk review apa pun.
Untuk download OST jika meminta password, passwordnya adalah thankyou atau dramafreak. Yang OSTnya rusak harap lapor.

Bagi yang ingin mengambil isi dari blog ini (copy paste) untuk digunakan di blog lain diperbolehkan asalkan menyertakan credit atau sumbernya yaitu Lovely Drama Korea.
Kritik dan saran bisa melalui email. Kalau ada mau pesan dvd juga boleh + ada yang mau beli dvd variaty show korea bisa juga kok. Emailnya lovelydramakorea@yahoo.com atau sms ke 08991637836
Terima kasih.................

Selasa, 12 Januari 2010
Diposting oleh desthy di 06.13
* Title: 천국의 나무 / Chunkookeh Namoo
* Also known as: Tree of Heaven / Heaven's Tree / Trees in Heaven
* Japanese Name: 天国の樹 / Tengoku no ki
* Chinese Name: 天国之树
* Episodes: 10
* Broadcast network: SBS
* Broadcast period: 2006-Feb-08 to 2006-Mar-09
* Air time: Wednesday & Thursday 21:55
Cast
* Lee Wan as Yoon Suh (20-22)
* Park Shin Hye as Hana (18-20)
* Asami Reina as Maya (19-21)
* Uchida Asahi as Fujiwara Ryu (20-22)
* Jung Dong Hwan as Yoon Soo Ha (40, Yoon Suh's father)
* Kim Chung as Yoko (40, Maya's mother)
* Aika Mire as Michiko (40, Hana's mother)
Hana adalah orang Jepang. Ayahnya meninggal ketika ia berusia 8 tahun. Makannya ia senang ketika Ibunya menikah lagi dengan pria korea yang juga telah mempunyai 1 anak. Berarti kini ia mempunyai seorang Ayah baru. Tidak hanya itu, ia juga memiliki Kakak baru bernama Yun Soo. Untuk itu, agar ia bisa berbicara dengan Ayah dan Kakaknya, Hana giat belajar bahasa korea. Tapi ternyata sang Kakak mempunya sifat pemurung, tidak pernah bicara dan mudah marah. Untuk mendekati Yun Soo, Hana butuh waktu yang lama. Baru ketika hari ulang tahun Yun Soo, untuk pertama kalinya Hana melihat Yun Soo tertawa.
Sejak itu hubungan Hana dan Yun Soo semakin dekat. Walau tidak bicara, Yun Soo sangat memperhatikan Hana. Namun akhirnya Hana tahu bahwa ternyata perhatian Kakaknya itu padanya melebihi kasih sayang seorang kakak pada adik. Sebenarnya Hana pun menyukai Yun Soo, namun Hana tahu itu tidak boleh, makanya Hana memutuskan untuk menolak dan menghindari YunSoo. Karena sedih, akhirnya Yun Soo pun pergi meninggalkan Hana. Belakangan, Hana pun tahu bahwa orang tua mereka meninggal karena kecelakaan.
Lalu, bagaimana kelanjutan cerita cinta Hana dan Yun Soo? Saksikan segera di dvd kesayangan anda. Hehehe.... iklan banget ya...
Sebenernya cerita Tree of Heaven ini sedih banget lho. Tapi herannya kok selama aku nonton fill nya ga dapet ya. Aku sama sekali ga ikutan sedih apalagi nangis nonton nih film. Mungkin karena ceritanya kaya sinetron kali ya. Kaya "kisah sedih di hari minggu"-nya marshanda. Si Hana dari episode awal sampe akhir nangis mulu, menderita terus, yang disiksa sama bibinya, diusir, dipecat, dikerjain, dll. Selain itu, ceritanya juga terfokus sama ceritanya si tokoh utama saja, ga ada cerita tentang tokoh lain disini. Jadi agak jenuh, bukannya ngebosenin ya, tapi agak jenuh. Trus ini drama series korea tapi dari episode awal sampai akhir lokasinya di Jepang, dialognya keseringan bahasa jepang, pemainnya kebanyakan orang jepang. Kok aku jadi kaya nonton film jepang ya?
Tapi karena ceritanya bagus, apalagi ost nya, ada lagu favoritku grandfather's clock. Dulu klo yang jepang yang nyanyi Ken Hirai, penyanyi favoritku judulnya okina furu dokei. Ada yang tahu ga? itu lagu bagus banget. Terus sebeneranya alasan utama aku nonton drama ini karena ada Lee Wan. Aku suka sama adiknya Kim Tae Hee ini sejak liat dia membintangi MV. Banyak banget MV yang dia udah bintangin, makanya pas ternyata tahu dia juga main drama, langsung aku tonton lah drama ini.
Untuk keseluruhan, drama series yang satu ini aku kasih nilai 75.
0 Comments: