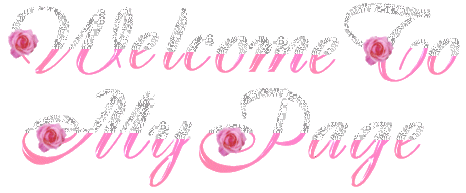 Semua yang saya bahas disini adalah film-film atau MV-MV yang udah pernah
saya
tonton. Jadi saya tidak menerima request untuk review apa pun.
Untuk download OST jika meminta password, passwordnya adalah thankyou atau dramafreak. Yang OSTnya rusak harap lapor.

Bagi yang ingin mengambil isi dari blog ini (copy paste) untuk digunakan di blog lain diperbolehkan asalkan menyertakan credit atau sumbernya yaitu Lovely Drama Korea.
Kritik dan saran bisa melalui email. Kalau ada mau pesan dvd juga boleh + ada yang mau beli dvd variaty show korea bisa juga kok. Emailnya lovelydramakorea@yahoo.com atau sms ke 08991637836
Terima kasih.................

Rabu, 19 Agustus 2009
Diposting oleh desthy di 10.42


Directed by Oh Ki-hwan (오기환)
Screenplay by Hwang Da-eun (황다은), Kim Kwang-yeol (김광열), Oh Ki-hwan (오기환), Sin Dong-seon (신동선), Sin Jeong-goo (신정구)
•Romantic comedy
100min | Release date in South Korea : 2005/12/21

cast : Son Ye-jin (손예진), Song Il-gook (송일국)

Synopsis

Giamana jadinya kalo seorang cewek yang ahli dalam memikat kaum laki-laki bertemu dengan seorang playboy yang tak kalah handalnya dalam merayu wanita-wanita sekitarnya?

Inilah yang terjadi di film bergenre komedi ini.
Film ini bercerita tentang seorang playboy yang pintar memikat para wanita bertemu dengan seorang wanita yang juga ahli dalam hal merayu para pria. Yang pada akhirnya mereka saling melemparkan jurus andalan mereka untuk menarik perhatian satu sama lain.

Film ini kocak abis. Apalagi saat si cowok ma si cewek saling ngerjain pihak lawan. Contohnya saat si cewek pura-pura sakit, si cowok yg tahu bahwa cewek itu sedang berpura2, langsung saja membawanya ke rumah sakit dan menyuruh sang dokter menyuntuiknya di bagian bokong.

Pokoknya dari awal ampe akhir kita bakal dibuat ketawa deh. Di film ini Son Ye Jin tampil beda dari biasanya. Kita biasa ngeliat dia tampil melow banget di summer scent, a moment to remember, the classic, lovers concerto, april snow. Di film ini dia bermain total dan berusaha keluar dari image lembutnya itu.

Bagi oenggemar komedi, film ini pilihan yg cocok. Tonton ya....


0 Comments: