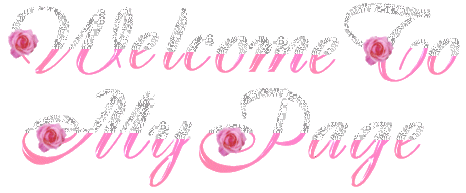 Semua yang saya bahas disini adalah film-film atau MV-MV yang udah pernah
saya
tonton. Jadi saya tidak menerima request untuk review apa pun.
Untuk download OST jika meminta password, passwordnya adalah thankyou atau dramafreak. Yang OSTnya rusak harap lapor.

Bagi yang ingin mengambil isi dari blog ini (copy paste) untuk digunakan di blog lain diperbolehkan asalkan menyertakan credit atau sumbernya yaitu Lovely Drama Korea.
Kritik dan saran bisa melalui email. Kalau ada mau pesan dvd juga boleh + ada yang mau beli dvd variaty show korea bisa juga kok. Emailnya lovelydramakorea@yahoo.com atau sms ke 08991637836
Terima kasih.................

Rabu, 17 Agustus 2011
Diposting oleh desthy di 21.59
Banyak yang sering tanya ke aku kenapa aku suka nonton korea. Dan setelah aku pikir-pikir ternyata ada banyak alasan kenapa aku suka nonton korea. Dan inilah hasilnya :
1. Karena ceritanya beragam dan tidak membosankan. Dari cerita mengenai keluarga, atau love story, atau mengenai profesi. Ide ceritanya menarik. Membuktikan kalau mereka kreatif dalam membuat cerita.
2. Genrenya juga beragam. Kalo dulu film korea itu kesannya film cengeng yang melulu mengenai lovestory yg endingnya bakal ada yg mati karena sakit. Tapi sebenernya film korea ga cuma ada drama aja, tp juga ada horor, action, comedy, thriler, crime, dll. Jadi tinggal milih aja suka ma genre yang mana.
3. Karakter tokohnya juga beragam. Sifat si tokoh dalam film itu realistis. Manusiawi banget karena emang sifat manusia itu kan beda-beda, begitu juga ma karakter di film korea. Ga kaya sinetron indonesia yang cuma ada dua sifat yaitu jahat dan baik, atau protagonis dan antagonis. Itupun tokoh jahat di sinetron kayanya itu udah keturunan dari bayi jahatnya. Sampai kalo kita nonton jadi benci setengah mati ma tuh orang. Sedangkan kalo karakter di film korea itu walaupun jahat, dia punya alasan sendiri kenapa ia berbuat jahat, dan terkadang kita jadi ga benci ma tuh tokoh jahat malah jadi kasihan.
4. Adegannya banyak yang bagus. Dialognya juga ngena banget. Tiap film korea punya adegan atau dialog yang menjadi ciri khas film, jd tiap orang lain melakukan adegan itu, kita akan langsung teringat ma filmnya. Contohnya aja adegan sit-up n capucino kiss nya secret garden, atau adegan teriak di tebing dari My sassy girl, atau adegan berlari di tengah hujan dengan berpayungkan jaket di film the classic. Dan masih banyak lagi adegan atau dialog yang jadi ciri khas film korea.
5. Totalitas dalam pembuatannya. Mereka tuh (para pembuat film korea) ga ragu-ragu untuk ngeluarin biaya yang ga sedikit untuk hasil yang bagus. Sebut saja contohnya IRIS dan ATHENA yang kabarnya menghabiskan biaya yang cukup banyak. Tidak cuma masalah biaya, masalah lokasinya juga totalitas. Kalau memang harus shooting di luar negeri kenapa ngga. Kalo memang hasilnya bagus dan rating tinggi. Contohnya Lovers in Paris, Memories in bali, Lovers in Prague, dll. Selain itu aktingnya juga totalitas. Hampir semua aktor n aktris korea aktingnya bagus. Bahkan sampai artis cilik di film korea juga jago banget aktingnya. Terus masalah make up dan costum juga. Contohnya aja make up kim ah jung di 200 pound of beauty, yang aslinya langsing bisa didandanin gemuk gitu. Dan masih banyak lagi totalitas yang ditunjukan ma film koera yang menunjukkan bahwa mereka memang profesional.
6. OSTnya bagus-bagus. Pas banget ma adegan di film itu atau sama cerita filmnya. Kalau disana itu, di korea maksudnya, untuk lagu OST itu memang dibuat khusus untuk film korea itu. Jadi memang lagunya di buat berdasarkan cerita film itu. Makannya bisa pas. Dan dibuat khusus album Sountracknya. Ngga kaya di sini, OSTnya kebanyakan dari lagu yang udah ada n itupun itu-itu aja lagunya. Monoton banget. Bahkan aku pernah nonton sinetron yang ostnya dari ost film korea. Ngga kreatif kan?
7. Nambah wawasan. Jangan salah, kalo nonton korea itu cuma sekedar untuk hiburan. Kita banyak juga dapat wawasan dari nonton film korea. Khususnya kalo film itu mengenai profesi. Contohnya aja Pasta. Kita jadi tau cara bikin pasta, macam-macam pasta, dan suasana di dapur restoran itali. Atau contoh lain Crime Squad yang memperlihatkan cara kerja polisi di bagian kriminal. Lalu ada drama mengenai ilmu kedokteran seperti General Hospital. Lalu mengenai kehidupan artis seperti Star Lover, That Fool, atau Full House. Atau bisa tau juga proses pembuatan film dari drama World Within. Bukan cuma itu, kita juga bisa tahu mengenai musik orkestra dari Beethoven Virus. Tuh, lengkap kan. Jadi banyak wawasan karena nonton korea.
8. Ada hikmah yang bisa diambil dari tiap cerita film korea. Misalnya mengenai kasih sayang antar keluarga, persahabatan, pengorbanan, kerja keras, pantang menyerah, menghargai orang lain, menghargai waktu, menghargai hidup, kesetiaan, kepedulian, meraih impian, dan masih banyak lagi.
9. Ini yang terakhir, para pemainnya sedap dipandang alias cakep-cakep. Hehe... Mungkin bagi penggemar korea lain, alasan ini adalah alasan utama untuk nonton film korea.
Aku tidak bermaksud menjelek-jelekkan sinetron indonesia loh. Jadi maaf jika ada yang tersinggung. Malah kalau bisa, tulisan di atas bisa menjadi masukkan bagi para pembuat sinetron agar dapat meningkatkan mutunya.
Itu semua adalah alasan mengapa aku suka nonton korea, mungkin ada yang mau nambahin?
credit : desthy@lovelydramakorea
3 Comments:
Stephcecilz_isVIPBJ said...

9 September 2012 12.15

 

Setuju :D

www.nontonfilmdvd.com said...

12 Desember 2013 16.59

 

Hai…yg minat order dvd drama & film korea secara online, Yukkk ke :

Pusat Penjualan Online DVD Film & Serial Lengkap, Murah, Cepat & Terpercaya !!!

Jual dvd drama & film Korea, Reality Show, K-POP.,Barat, Jepang, Mandarin,Taiwan, India, Kartun, Anime,dll, dengan Kualitas Gambar & Subtitle Indonesia bagus. Harga 5rb/keping, Siap kirim. Sel.Indonesia . Koleksi lengkap, Pengiriman cepat dan terpercaya.

Minat Order:

Via Pin BB: 27FC7549
SMS (Only) : 082347638725
Twitter: @NontonFilmDVD

https://m.facebook.com/NONTON.DVD.KOREA?refid=48&ref;=stream

Kunjungi Website: http://www.nontonfilmdvd.com

www.nontonfilmdvd.com said...

12 Desember 2013 17.04

 

Hai…yg minat order dvd drama & film korea secara online, Yukkk ke :

Pusat Penjualan Online DVD Film & Serial Lengkap, Murah, Cepat & Terpercaya !!!

Jual dvd drama & film Korea, Reality Show, K-POP.,Barat, Jepang, Mandarin,Taiwan, India, Kartun, Anime,dll, dengan Kualitas Gambar & Subtitle Indonesia bagus. Harga 5rb/keping, Siap kirim. Sel.Indonesia . Koleksi lengkap, Pengiriman cepat dan terpercaya.

Minat Order:

Via Pin BB: 27FC7549
SMS (Only) : 082347638725
Twitter: @NontonFilmDVD

https://m.facebook.com/NONTON.DVD.KOREA?refid=48&ref;=stream

Kunjungi Website: http://www.nontonfilmdvd.com