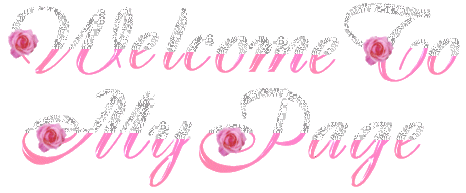 Semua yang saya bahas disini adalah film-film atau MV-MV yang udah pernah
saya
tonton. Jadi saya tidak menerima request untuk review apa pun.
Untuk download OST jika meminta password, passwordnya adalah thankyou atau dramafreak. Yang OSTnya rusak harap lapor.

Bagi yang ingin mengambil isi dari blog ini (copy paste) untuk digunakan di blog lain diperbolehkan asalkan menyertakan credit atau sumbernya yaitu Lovely Drama Korea.
Kritik dan saran bisa melalui email. Kalau ada mau pesan dvd juga boleh + ada yang mau beli dvd variaty show korea bisa juga kok. Emailnya lovelydramakorea@yahoo.com atau sms ke 08991637836
Terima kasih.................

Senin, 01 Agustus 2011
Diposting oleh desthy di 00.30
Directed by
Kirsten Sheridan

Writing credits
(WGA)
Nick Castle (screenplay) and James V. Hart (screenplay)
Paul Castro (story) and Nick Castle (story)

Stars:
Freddie Highmore, Keri Russell and Jonathan Rhys Meyers
Belakangan ini aku lagi terbius sama satu film sampai aku tonton berulang-ulang dan ga bosen-bosen. Emang bukan film korea sih. Ini film Hollywood. Cuma karena film ini bagus, kan sayang banget kalau pada ga tau. Ini film bertema family dan musik. Aku paling seneng film-film dengan genre kaya gini. Ini aku ceritain filmnya.

Evan adalah seorang anak yang tinggal di tempat penampungan anak. Tidak seperti anak-anak yang lain, ia selalu merasa bahwa orang tuanya kini tengah mencarinya hanya saja sampai kini mereka belum menemukannya. Sejak kecil Evan sudah suka dengan musik. Hanya saja musik yang selama ini ia dengar adalah musik yang terdengar dari alam, seperti suara angin, suara daun yang bergerak, dan lain-lain.

Sampai akhirnya ia memutuskan untuk meninggalkan tempat tinggalnya yang sekarang dan pergi ke kota besar seperti New York untuk mencari orang tuanya. Di kota inilah Evan semakin dekat dengan musik.

Awalnya ia bertemu dengan pengamen jalanan bernama Arthur. Kemudian Arthur pun membawanya ke tempat tinggalnya dimana banyak terdapat para pengamen jalanan lainnya dan juga bos dari para pengamen tersebut yang selalu meminta setoran hasil ngamen mereka. Di tempat ini juga Evan lalu menemukan bakat musiknya yang terpendam. Ia dengan mudah memainkan gitar milik Arthur padahal sebelumnya ia sama sekali belum pernah memainkannya. Mulai dari sinilah nama Evan berubah menjadi August Rush. Nama itu pemberian dari bos pengamen yang biasa dipanggil dengan sebutan "Wizard".

Lalu terjadi penangkapan anak-anak jalanan di rumah itu oleh polisi. August pun (mulai sekarang aku akan menyebut Evan dengan August) kabur dari rumah itu dan bersembunyi di gereja. Di gereja ini ia bertemu dengan seorang anak perempuan yang kemudian mengajarkannya nada-nada dari piano. Inilah pertama kalinya ia belajar not-not lagu. Tapi karena August Rush memiliki bakat yang luar biasa ia bisa langsung menangkap bunyi-bunyi yang ia dengar seperti suara langkah kaki, suara bola, suara ring basket, dll, menjadi not-not balok di lembaran kertas.

Pemilik gereja yang menemukan bakat August pun langsung memasukkan August ke sekolah musik Juiliard. Sekolah musik yang terkenal. Di sekolah itu bakat August pun makin berkembang, bahkan ia bisa membuat sebuah rapshody yang nantinya akan ditampilkan pada sebuah consert dengan August Rush sebagai komposer.

August pun dengan senang hati mempersiapkan untuk konser tersebut karena konser itu akan dihadiri ribuan penonton. Dengan begitu, kemungkinan besar orang tua August pun akan ikut mendengarnya. Ia yakin bisa menemukan orangtuanya dengan musik yang dibuatnya.

Lalu sebenarnya siapa orang tua August Rush? Ayah August bernama Louis dan Ibunya bernama Lyla. Louis adalah seorang vokalis sekaligus gitaris pada sebuah band. Sedangkan Lyla adalah seorang pemain Cello muda yang berbakat. Louis dan Lyla bertemu pada suatu malam dan saling jatuh cinta dan akhirnya menghabiskan malam bersama. Esoknya Lyla dibawa pergi dengan paksa oleh ayahnya hingga Louis dan Lyla tidak bisa bertemu kembali.

Sejak mereka berpisah, Louis dan Lyla memutuskan untuk berhenti bermain musik. Tanpa sepengetahuan Louis, Lyla pun mengandung. Ia memutuskan untuk melahirkan dan merawat anaknya. Namun hal itu tentu saja tidak disetujui oleh Ayah Lyla karena bisa menghambat masa depan Lyla. Untuk itu begitu anak Lyla lahir, anak itu langsung dibawa ke tempat penampungan anak dan Ayah Lyla mengatakan bahwa anaknya telah meninggal.

Baru setelah 11 tahun, Ayah Lyla yang tengah sekarat memberitahu yang sebenarnya bahwa anaknya masih hidup. Dan Lyla pun segera berangkat ke New York untuk mencari anaknya. Sedangkan Louis yang kini sudah menjadi seorang bisnisman memutuskan untuk kembali bermusik untuk menemukan Lyla.

Begitulah, mereka bertiga (Louis, Lyla, dan August) saling mencari satu sama lain dengan menggunakan musik. Louis kembali bermusik untuk mencari, Lyla kembali bermusik untuk mencari August, dan August bermusik untuk mencari kedua orangtuanya.

Memang kalau di ceritain kaya gini kesannya tuh ribet n berbelit-belit. Tapi coba aja kamu tonton, ga bakal bosen deh. Walaupun mereka bertiga terpisah sebenarnya mereka saling berkomunikasi melalui musik. Apalagi kalau nonton August yang mainin gitar, bagus banget, cara main gitarnya unik, gitarnya bukan cuma dipetik tapi juga dipukul-pukul. Keren deh. Apalagi ketika August main gitar bareng Louis. Kolaborasi yang bagus, fillnya juga dapet, antara ayah ma anak. Wah...pokoknya keren deh.

Ini film lama sih, mungkin sekitar tahun 2006 atau 2007, jadi mungkin agak susah juga nyarinya. Coba aja kalian ke tempat penyewaan film, siapa tau nemu. Aku sendiri dapetnya dari donlot. Itu pun awalnya karena nonton variety show korea "Idol Maknae Rebellion" Ep 14, di situ member FT Island (band korea favoritku) JongHun dan SeungHyun main gitar dari film August Rush. Makanya aku penasaran mau liat versi aslinya dan langsung saja cari donlotannya. Begitu selesai donlot langsung nonton dan ga nyesel. Karena versi aslinya keren banget.

Nonton ya.....

Bagi yang penasaran, bisa pesen di aku (hehe... sekalian promosi).
0 Comments: