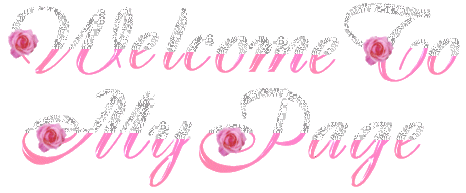 Semua yang saya bahas disini adalah film-film atau MV-MV yang udah pernah
saya
tonton. Jadi saya tidak menerima request untuk review apa pun.
Untuk download OST jika meminta password, passwordnya adalah thankyou atau dramafreak. Yang OSTnya rusak harap lapor.

Bagi yang ingin mengambil isi dari blog ini (copy paste) untuk digunakan di blog lain diperbolehkan asalkan menyertakan credit atau sumbernya yaitu Lovely Drama Korea.
Kritik dan saran bisa melalui email. Kalau ada mau pesan dvd juga boleh + ada yang mau beli dvd variaty show korea bisa juga kok. Emailnya lovelydramakorea@yahoo.com atau sms ke 08991637836
Terima kasih.................

Minggu, 17 Januari 2010
Diposting oleh desthy di 14.54
Directed by Kwak Jae-yong
Produced by Ahn Ho-wan, Ji Yong-jun
Written by Kwak Jae-yong, Shinho Lee
Music by Choi Seung-hyun
Cinematography Chin Ting-chang
Editing by Kim Sang-beom, Kim Jae-beom
Distributed by Prime Entertainment
Release date(s) 26 June 2008
Running time 122 min.
Cast :
# Shin Min-a ... So-hwi
# On Joo-wan ... Il-yeong
# Yoo Geon ... Joon-mo
So Hwi adalah seorang mahasiswa yang mempunyai bakat atau bisa dibilang kelebihan dalam suatu cabang ilmu beladiri (aku lupa nama beladirinya apa, hehehe... maaf ya..). Ia juga memiliki tubuh yang sangat kuat sehingga kekuatannya ini dimanfaatkan oleh teman-temannya untuk suatu pertunjukkan. Setelah pertunjukkan tersebut, So Hwi menyadari bahwa kekuatannya itu bukanlah sesuatu yang bisa dibanggakan pada orang lain, justru merupakan kelemahannya karena orang lain menganggap ia gadis yang yang mengerikan sebab biasanya para pria lebih suka wanita yang lemah agar bisa dilindungi oleh sang pria.
Sejak pertunjukkan itu, So Hwi memutuskan untuk berhenti belajar ilmu bela diri tersebut. Ia kini ingin menjadi gadis pada umumnya. Apalagi kini ia jatuh cinta pada Joon Mo, seorang pemain hoki di kampusnya. Namun ternyata menjadi seorang gadis lemah lembut di depan Joon Mo tidaklah mudah. Pernah di salah satu pertandingan hoki terjadi keributan dan So Hwi tanpa sadar mengeluarkan jurus bela dirinya untuk membela tim Joon Mo. Belum lagi munculnya Il Young, teman So Hwi sewaktu kecil yang dari dulu sering berlatih bela diri bersama.
Film ini bagus dan lucu menurutku. Walaupun menjelang akhir film akan ada banyak adegan action yang di slow motion dan kadang agak berlebihan. Namun walau begitu tetap tidak mengurangi kebagusan film. Aku biasanya kurang suka sama film yang bergenre action, apalagi kalau actionnya pake baju tradiotional n pake pedang gitu, aku ga begitu suka, makanya aku ga begitu suka kolosal, namun untuk film yang satu ini kayanya pengecualian. Justru bagiku film ini mampu menyatukan action, komedi, drama. Perpaduan yang bagus. Trus di sini juga kalau kita perhatiin, banyak adegan yang diambil ngikutin film-film yang lain. salah satu contohnya adalah adegan So Hwi dan Il young berlari dalam hujan dengan kemeja Il young sebagai payungnya dan mereka menuju perpustakaan. Mengingatkan aku sama adegan The Classic. Bukan berarti film ini menjiplak ya, justru menurutku itu merupakan parodi dari The classic.
Selain dari ceritanya yang bagus, para pemainnya juga OK. Siapa sih yang tidak tahu Shin Min Ah. Ada lagi si cakep Yoo Geon. Biasanya kalau di drama dia tidak pernah jadi lead aktor, namun di film ini,mmm bisa dibilang dia jadi lead aktor. Trus Joo wan aktingnya bagus di sini. Perhatiin aja karakter dia di awal film sama di akhir film. Beda banget. Bener-bener jadi orang berbeda. Keren deh. Untuk film ini boleh deh aku kasih 80.
0 Comments: