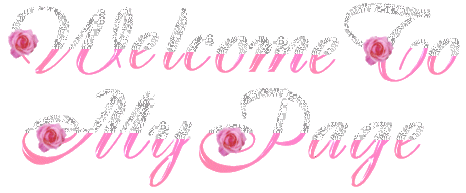 Semua yang saya bahas disini adalah film-film atau MV-MV yang udah pernah
saya
tonton. Jadi saya tidak menerima request untuk review apa pun.
Untuk download OST jika meminta password, passwordnya adalah thankyou atau dramafreak. Yang OSTnya rusak harap lapor.

Bagi yang ingin mengambil isi dari blog ini (copy paste) untuk digunakan di blog lain diperbolehkan asalkan menyertakan credit atau sumbernya yaitu Lovely Drama Korea.
Kritik dan saran bisa melalui email. Kalau ada mau pesan dvd juga boleh + ada yang mau beli dvd variaty show korea bisa juga kok. Emailnya lovelydramakorea@yahoo.com atau sms ke 08991637836
Terima kasih.................

Sabtu, 27 Maret 2010
Diposting oleh desthy di 21.13
Directed by Lee Kwon
Written by Park Yeonseon
Starring Super Junior
Distributed by Chunguhram & mandf
Release date(s) July 26, 2007
Running time 81 min.
Country South Korea
Language Korean
Admissions 102,600


Cast and characters

Stars Super Junior:

* Kibum, the narrator and "boy detective"
* Siwon, the student body president
* Heechul, the Ultra Junior president
* Kang-in, the Judo Society captain
* Donghae, the Ultra Junior member and Kibum's best friend
* Eunhyuk, the Judo Society member
* Shindong, the Ultra Junior member
* Ryeowook, the student body vice president / School Panda mascot (uncredited)
* Sungmin, Flower Boy Victim #1, the popular pretty boy
* Hankyung, Flower Boy Victim #2, the basketball player
* Yesung, Flower Boy Victim #3, the rock star
* Leeteuk, School Panda mascot (Ending credits)

Cameos

* YuRi of Girls' Generation

Karena aku udah lama banget ga nonton film yang baru-baru jadi aku coba untuk bahas film lama yang pernah aku tonton. Kali ini aku mau bahas filmnya Super Junior, bagi penggemar Super Junior pasti udah nonton film ini, ini dia ceritanya.

Diawali dengan terjadinya penyerangan pada tiga cowok cakep yang populer atau biasa disebut gominam. Korban pertama adalah Sungmin, cowok idola disekolahnya yang sering banget dapet hadiah dari para penggemarnya. Sungmin diserang pada suatu malam dengan dilempari 1 kantong plastik kotoran. Korban selanjutnya adalah Hankyung, ia adalah seorang pemain basket yang juga diidolakan oleh para siswi. Hankyung di serang sebulan kemudian setelah Sungmin dengan cara yang sama. Korban ketiga adalah Yesung yang diserang sebulan kemudian, Yesung adalah seorang vocalis band yang punya banyak penggemar.

Ketiga korban penyerangan tersebut memiliki nasib yang sama setelah diserang yaitu menjadi terkenal. Mendapat tawaran iklan, meraih juara, merilis album, dll. Semenjak itu, banyak orang-orang yang menebak siapa lagi gominam yang akan diserang selanjutnya. Dan terdengarlah kabar bahwa yang selanjutnya adalah dari sekolah Kibum dan Donghae. Ada 3 kandidat yang diperkirakan akan menjadi korban.

Kandidat pertama adalah Shiwon, ketua OSIS sekaligus siswa teladan disekolah itu, ia mempunyai 'pelayan setia' yaitu Ryowook. Kandidat kedua adalah Heechul, seorang ketua club dari club dance yang beranggotakan Shindong dan Donghae. Dan kandidat ketiga adalah Kangin, seorang siswa dari club taekwondo yang beranggotakan Eunhyuk dan seekor panda (eh, panda itu anggota club bukan ya?abis sering ada di ruang latihan taekwondo sih, hehehe).

Semua siswa dan guru di sekolah itu menebak siapa yang akan jadi korban selanjutnya diantara ketiga orang tersebut. Tapi lain halnya dengan Kibum dan Donghae. Mereka lebih tertarik untuk menyelidiki siapa pelaku penyerangan tersebut. Mau tahu? Nonton aja deh....

Ini film ceritanya ringan banget, genrenya komedi. Jadi ga usah cape-cape mikir pas nonton film ini. Yang paling seru dari film ini adalah efek lebainya. Contohnya pas Sungmin buka pintu lokernya, tiba-tiba aja ada banyak hadiah beterbangan ke arahnya yang jumlahnya tuh mustahil banget tuh hadiah bisa masuk loker. Trus pas Hankyul main basket, di slow motion gitu. Pokoknya banyak deh efek-efek yang bikin leai tapi lucu.

Oiya, di film ini ada 2 angota suju yang absen yaitu Leeteuk dan Kyuhyun. Tapi di ending song nya kita bisa ngeliat Leeteuk dengan kostum pandanya. Terus di film ini juga ada Yuri SNSD loh. Cuma cameo sih tapi diliatinnya beberapa kali kok. Dia jadi anggota club balet yang akhirnya jadi anggota club dancenya Heechul. Di sini kita bisa liat bakat narinya Yuri, keren banget deh.
0 Comments: