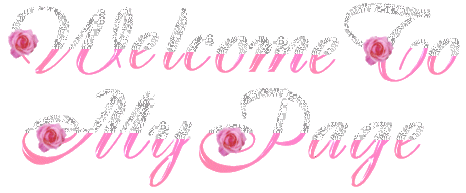 Semua yang saya bahas disini adalah film-film atau MV-MV yang udah pernah
saya
tonton. Jadi saya tidak menerima request untuk review apa pun.
Untuk download OST jika meminta password, passwordnya adalah thankyou atau dramafreak. Yang OSTnya rusak harap lapor.

Bagi yang ingin mengambil isi dari blog ini (copy paste) untuk digunakan di blog lain diperbolehkan asalkan menyertakan credit atau sumbernya yaitu Lovely Drama Korea.
Kritik dan saran bisa melalui email. Kalau ada mau pesan dvd juga boleh + ada yang mau beli dvd variaty show korea bisa juga kok. Emailnya lovelydramakorea@yahoo.com atau sms ke 08991637836
Terima kasih.................

Kamis, 19 Mei 2011
Diposting oleh desthy di 10.47
* Movie: The Romantic President (English title) / Piano Playing President (literal title)
* Revised Romanization: Piano chineun daetongryeong
* Hangul: 피아노 치는 대통령
* Director: Jeon Man-Bae
* Writer: Jeon Man-Bae, Kwak Jae-Young
* Release Date: December 6, 2002
* Runtime : 95 min.
* Country: South Korea
* Language: Korean
Cast :
* Ahn Sung Kee - Han Min Wook
* Choi Ji Woo - Choi Eun Soo
* Im Soo Jung - Han Yeong Hee
Sesuai janjiku terdahulu, aku mau review filmnya The Romantic President yang dibintangi oleh Choi Ji Woo dan Im So Jung. Ini film udah lama sih. Tahun 2002. Tapi aku baru nonton baru-baru ini. Gendrenya romantic comedy. Begini ceritanya....
Han Min Wook adalah president korea yang terkenal karena bisa memainkan piano. Selain itu ia juga president yang bijaksana dan memperhatikan masyarakat bawah. Tidak jarang ia menyamar sebagai rakyat biasa untuk dapat mendengarkan keluh kesah masyarakt korea. Contohnya ia menyamar menjadi pengemis. Atau menyamar menjadi supir taksi, dll. Wah, kalo president Indonesia juga kaya gitu, makmur deh rakyat Indonesia...
President Han Min Wook adalah seorang single parent yang mempunyai satu anak perempuan yang masih SMA bernama Han Yong Hee. Han Yong Hee adalah type anak yang penyendiri dan terkadang memberontak di sekolahnya. Ia tidak pernah mau mendengar pendapat dari orang lain, bahkan jika itu perintah dari gurunya, ia sama sekali tak pernah menurut pada siapapun .
Suatu hari sekolah Han Yong Hee kedatangan guru baru bernama Choi Eun Soo. Melihat gelagat Yong Hee yang tidak mau menurut padanya, membuat Choi Eun Soo kesal dan akhirnya menelepon orang tua Yong Hee untuk melaporkan kelakuan anak itu, tanpa mengetahui bahwa ayah Yong Hee adalah Han Min Wook, President Korea.
Tanpa diduga, ternyata Han Min Wook datang ke sekolah -dengan pengawalan yang sangat ketat tentunya- untuk memenuhi panggilan Bu Guru Choi. Choi Eun Soo yang mengetahui kedatangan sang president tentu saja panik, namun walau Han Min Wook adalah president, ia datang ke sekolah itu sebagai orang tua dari murid Choi Eun Soo. Makanya, tanpa segan, Eun Soo memberi tugas pada sang president untuk menuliskan sebuah lirik lagu dalam bentuk kanji sebanyak 100 lembar sebagai hukuman karena tidak mendidik Han Yong Hee dengan baik.
Semua yang mendengar itu tentu saja kaget, baik para murid, para guru, kepala sekolah, dan para pengawal president, karena mungkin Choi Eun Soo adalah satu-satunya orang yang berani memberi hukuman pada President. Namun ternyata sang President mau mengerjakan tugas tersebut, tidak hanya 100 lembar, melainkan 200 lembar karena 100 lembar yang pertama hilang terbawa angin, dan ia mengerjakan tugas itu seorang diri tanpa bantuan dari siapapun.
President Han Min Wook akhirnya mengundang guru Choi Eun Soo ke istana President untuk makan bersama. Dari sinilah hubungan mereka semakin dekat. Apalagi ketika mereka membicarakan masalah Yong Hee yang jarang sekali tersenyum sampai akhirnya mereka bersepakat untuk berusaha membuat Han Yong Hee tersenyum.
Menjelang akhir film muncullah berbagai masalah. Yaitu hubungan antara sang President dan Choi Eun Soo yang mulai tersebar, lalu masa lalu Choi Eun Soo yang terungkap, dan pengakuan sang President mengenai sesuatu yang selama ini ia sembunyikan dari rakyat korea.
Bagus kok filmnya. Cukup menghibur. Bagi penggemar Choi Ji Woo (Winter Sonata, Stairway to Heaven) dan Im So Jung (Sorry I Love You) kayanya wajib nonton nih film, apalagi disini mereka masih terlihat muda, terutama Im So Jung, yang masih berseragam sekolah, cocok ma tampang imutnya.
0 Comments: