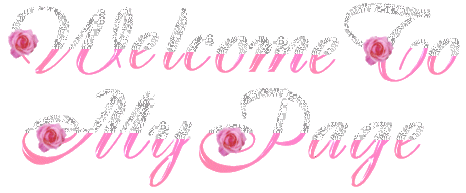 Semua yang saya bahas disini adalah film-film atau MV-MV yang udah pernah
saya
tonton. Jadi saya tidak menerima request untuk review apa pun.
Untuk download OST jika meminta password, passwordnya adalah thankyou atau dramafreak. Yang OSTnya rusak harap lapor.

Bagi yang ingin mengambil isi dari blog ini (copy paste) untuk digunakan di blog lain diperbolehkan asalkan menyertakan credit atau sumbernya yaitu Lovely Drama Korea.
Kritik dan saran bisa melalui email. Kalau ada mau pesan dvd juga boleh + ada yang mau beli dvd variaty show korea bisa juga kok. Emailnya lovelydramakorea@yahoo.com atau sms ke 08991637836
Terima kasih.................

Minggu, 30 Agustus 2009
Diposting oleh desthy di 05.19

Directed by Noh Do-cheol (노도철)
Screenplay by Jo Jin-gook (조진국), Nam Ji-yeon (남지연), Park Eun-jeong (박은정)
•Comedy •Romantic comedy •Melodrama
MBC | Airing dates : 2006/03/13~2006/06/05

Cast :
Sin Dong-wook 신동욱 As Dong-wook (동욱)
Lee Soo-kyeong 이수경 As Soo-kyeong (수경)
Choi Philip 최필립 As Philip (필립)
Sa Kang 사강 As Yoo-jin (유진)
Ryohei Otani 오타니 료헤이 As Ryo He-i (료헤이)
Jang Mi-ne 장미인애 As Min-ae (민애)

Synopsis

Karena lagi pada ngomongin Soulmate, nih aku bahas tentang drama yang satu ini....

"The person you meet once in your lifetime that fate has brought to you! This person you call your soulmate."

Mungkin pesan diatas adalah yang ingin disampaikan dari drama ini. Soulmate sendiri sebenarnya merupakan sitkom di korea yang menceritakan tentang 6 orang pemuda dan pemudi tentang soulmate mereka. Namun lebih di fokuskan pada 2 orang yaitu Soo Kyung dan Dong Wook

Soo Kyung selalu berfikir bahwa Philip, pacarnya selama 5 tahun adalah soulmatenya. Ia sangat memimpikan menikah dengan Philip. Namun ketika Philip benar-benar melamarnya, hatinya tidak sesenang yang ia bayangkan. Ia sendiri pun tak tahu kenapa.

Malamnya Soo Kyung bermimpi aneh. Soo Kyung bermimpi ia memakai gaun pengantin di sebuah gereja. Perlahan-lahan Philip menghampirinya, ketika semakin dekat ternyata Philip terus saja melewatinya dan menghampiri wanita lain, dan Philip pun menikah dengan wanita itu. Dalam mimpinya Soo Kyung berlari ke arah luar gereja sambil menangis, namun ternyata ada sesosok laki-laki yang tengah menunggunya di pintu gereja, Soo Kyung pun menghampiri laki-laki itu dan menangis di pelukannya. Kemudian Soo Kyung terbangun dan merasa aneh dengan mimpinya.

Di sisi lain, Dong Wook terbangun dari tidurnya karena bermimpi aneh. Dia bermimpi memeluk seorang gadis yang sedang menangis di pintu gereja. Dong Wook adalah seorang laki-laki playboy yang tidak percaya akan adanya soulmate. Ia mempunyai beratus cara jitu untuk menaklukan hati para gadis.

Pada awal film ini mungkin agak membosankan. Terlalu banyak dialog jadi rada pusing juga baca subtitlenya. Trus di awal, kita yang nonton masih di ajak mendalami peran-peran 6 tokoh utama dalam film ini. Juga cerita-cerita tentang percintaan keenam tokoh tersebut. Tapi klo kita sabar nontonnya, tanpa di skip atau dicepetin, lama-lama kita pun akan dibawa ke cerita intinya. Karena awal cerita film ini termasuk penting untuk cerita selanjutnya.

Di tengah-tengah film sampe akhir baru terasa serunya. Ada adegan-adegan yang menunjukkan bahwa Soo Kyung dan Dong Gun adalah soulmate. Contohnya saja ketika Soo Kyung baru putus dari Philip, ia pergi ke telepon box dan menelepon sembarang orang dengan asal-asalan menekan tombol. Ia melakukan itu hanya ingin melampiaskan kesedihannya. Dan kebetulan yang di telepon adalah Dong Wook. Dong Wook yang mendenger ada suara tangisannya di seberang telepon, ia pun mendekati teleponnya ke tape yang sedang memutar sebuah lagu agar dapat didengar oleh si penelepon.

Pernah juga ketika Soo Kyung sedang menangis di pinggir jalan, tiba-tiba saja ada Dong Wook memasangkan sebelah earphonenya ke telinga Soo Kyung. Padahal saat itu mereka belum saling kenal.

Film ini banyak adegan lucu karena memang drama ini adalah sitkom alias situasi komedi. Tapi menjelang akhir kita akan terhanyut oleh love story Soo Kyung dan Dong Wook. Trus nilai tambah bagi serial tv ini adalah soundtraknya. Semuanya bagus.

Pokoknya menurutku nih film keren dan menarik banget ceritanya. Jadi coba aja deh kamu tonton. Semoga bisa jadi referensi buat kamu.



1 Comment:
tirza kwan said...

31 Agustus 2009 00.03

 

Thank's buat sinopsisnya..cool:)