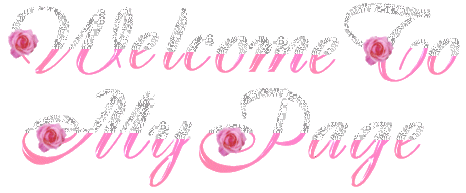 Semua yang saya bahas disini adalah film-film atau MV-MV yang udah pernah
saya
tonton. Jadi saya tidak menerima request untuk review apa pun.
Untuk download OST jika meminta password, passwordnya adalah thankyou atau dramafreak. Yang OSTnya rusak harap lapor.

Bagi yang ingin mengambil isi dari blog ini (copy paste) untuk digunakan di blog lain diperbolehkan asalkan menyertakan credit atau sumbernya yaitu Lovely Drama Korea.
Kritik dan saran bisa melalui email. Kalau ada mau pesan dvd juga boleh + ada yang mau beli dvd variaty show korea bisa juga kok. Emailnya lovelydramakorea@yahoo.com atau sms ke 08991637836
Terima kasih.................

Jumat, 05 Maret 2010
Diposting oleh desthy di 07.04
Directed by Park Ji-won-I (박지원)
•Action •Drama
101min | Release date in South Korea : 2009/10/15
Distribution
Sidus FHN (싸이더스FHN)
Alternative title : "Bu.San"
Cast :
Kim Yeong-ho (김영호) As Jo Tae-seok (조태석)
Ko Chang-seok (고창석) As Kim Kang-soo (김강수)
Yoo Seung-ho (유승호) As Kim Jong-cheol (김종철)
Jeong Seon-kyeong (정선경) As Lee Seon-hwa/Eun-ji (이선화/은지)
Synopsis
Jong Chul adalah anak yang dibesarkan oleh Kang Su. Namun hidup dengan ayah seperti Kang Su tidaklah mudah karena Kang Su hobinya hanya mabuk-mabukan dan sering memukul Jong Chul. Namun Jong Chul hanya bisa diam dan menurut ketika Kang Su memukulnya.

Suatu hari Jong Chul jatuh sakit. Sakitnya cukup parah dan membutuhkan transplantasi ginjal. Mendengar hal itu, Kang Su bukannya sedih malah bersikap acuh, malah dia berkata tidak peduli jika Jong Chul hidup atau mati. Mendengar itu membuat hati Jong Chul sedih.

Namun sebenarnya yang Kang Su ucapkan itu tidak sesuai dengan hatinya. Ia mengatakan itu karena kesal pada dirinya sendirinya karena ia tidak bisa menyumbangkan ginjalnya untuk Jong Chul karena sebenarnya dia bukan ayah kandung Jong Chul, selain itu karena salah satu ginjalnya juga telah diambil paksa oleh rentenir sebagai pembayaran hutangnya yang berjumlah besar.

Untuk itu Kang Su berusaha menemui ayah kandung Jong Chul yaitu Tae Suk. Tae Suk adalah seorang bos mafia dan Kang su dulunya adalah anak buah Tae Suk. Karena dulu Kang Su pernah berbuat salah maka ia diusir oleh Tae Suk. Dan kini Kang Su kembali pada Tae Suk bahkan sampai memohon dan bersujud agar Tae Suk mau menolong anaknya. Kang su pun akhirnya mengatakan pada Tae Suk bahwa Jong Chul adalah anak kandung Tae Suk.

Lalu bagaimana kelanjutannya? Apa akhirnya Tae Suk mau menolongnya? Nonton aja deh, nih film sedih banget. Bagus. kaya waktu nonton Hearty Paws nya Yoo Seung Ho. Sedih... Paling sedih pas Jong Chul ngomong gini : "Waktu kecil aku tinggal bersama Ibu, terkadang aku iri pada anak lain yang memiliki ayah karena aku hanya punya Ibu, namun kemudian aku bertemu ayah yang kukira sudah meninggal, namun ketika aku memiliki ayah justru aku kehilangan Ibu, maka dari itu aku tidak mau kehilangan ayah karena hanya dia yang kumiliki saat ini". Sedih banget kan..... itulah mengapa walau dia sering dipukul ma ayahnya tapi dia ga pernah ngelawan karena sebenernya dia sayang ma ayahnya.

Cerita film ini mirip sama film "Last Present" yang pernah aku bahas sebelumnya. Tentang seorang ayah yang demi mengobati anak kesayangannya akhirnya menemui si ayah kandung dan ayah kandungnya adalah seorang penjahat. MIrip banget. Namun penyajiannya beda. Kalau di Last Present kita bisa ngeliat perjuangan si ayah kandung untuk bisa ngobatin si anak, kalo di City of Father kita bisa ngeliat perjuangan si Ayah palsu. Dua-duanya sedih banget tapi menurutku City of Father lebih bagus karena menunjukkan bahwa yang dikatakan seorang ayah tidak harus yang memiliki hubungan darah.

Film ini mengandung banyak nilai yang bisa kita petik. Bahwa keluarga tetaplah keluarga. Walau tidak pernah menunjukkan kasih sayang namun sebenarnya kasih sayang itu ada. Terlihat dari sikap Jong chul dan Kang Su. Di film ini kita bisa liat besarnya cinta seorang ayah pada anaknya. Ini baru ayah, yang tidak mengandung, tidak melahirkan, tidak menyusui. Bayangkan seberapa besar cinta seorang Ibu pada anaknya. Film ini mengajarkan kita untuk lebih sayang sama orang tua kita. Omma, Appa, saranghe................ ;p

Kalo suruh ngasih nilai 1-10, aku bakal ngasih nilai 11, soalnya emang bagus, aku suka banget yang tema keluarga kaya gini. Percaya ga percaya aku sambil nangis pas ngetik review ini, hehehe...

Jangan percaya ketika liat poster pic atau cover dvd City of Fathers karena digambar itu keliatannya Yoo Seung Ho itu kaya anak berandalan yang hobi berkelahi padahal di film ini dia sama sekali ga bandel, malah terkesan lemah dan ringkih.

Jadi bagi penggemar Yoo Seung Ho ataupun tidak, wajib nonton nih film. Udah beredar kok, film baru soalnya. Di korea rilis bulan september 2009 tapi di Indo baru bulan februari kemarin dvdnya beredar. Makanya, cepet beli...........
6 Comments:
12 Juni 2012 12.23

 

ni film emng asyeek, apa lgi ad si yoo seung ho khuu,, tpi kacian, dia jd anak sakit di film ni,, udh disiksa bapakny, punya penyakit pula.. tp endingny apaikk lhoo...


promosi nich..
yg mau liat ni film, aku punya video cutny,, partnya yoo seung ho doang di film ini.. ad di channel youtubeq @bl1n1luh

12 Juni 2012 12.32

 

ni film emng asyeek, apa lgi ad si yoo seung ho khuu,, tpi kacian, dia jd anak sakit di film ni,, udh disiksa bapakny, punya penyakit pula.. tp endingny apaikk lhoo...


promosi nich..
yg mau liat ni film, aku punya video cutny,, partnya yoo seung ho doang di film ini.. ad di channel youtubeq @bl1n1luh

29 Juni 2012 08.51

 

nyari ni film genre ke action apa film kore y???
soalnya aku nyari ke fil korea, nggak ada semua :/

1 Maret 2018 05.26

 

10 Maret 2018 06.21

 

Ini 2018..dan aku baru mau nonton..nyari film nya di banyak web yg sub english susah banget..apalagi sub indonesia...ada yg bisa bantu ngasih link nya....?

3 September 2018 18.17

 

Sama aku juga nyari susah banget. . Ada juga bahasa arab