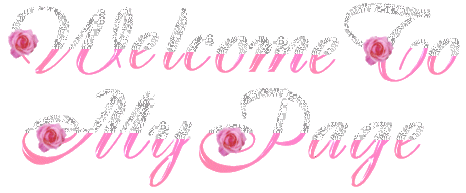 Semua yang saya bahas disini adalah film-film atau MV-MV yang udah pernah
saya
tonton. Jadi saya tidak menerima request untuk review apa pun.
Untuk download OST jika meminta password, passwordnya adalah thankyou atau dramafreak. Yang OSTnya rusak harap lapor.

Bagi yang ingin mengambil isi dari blog ini (copy paste) untuk digunakan di blog lain diperbolehkan asalkan menyertakan credit atau sumbernya yaitu Lovely Drama Korea.
Kritik dan saran bisa melalui email. Kalau ada mau pesan dvd juga boleh + ada yang mau beli dvd variaty show korea bisa juga kok. Emailnya lovelydramakorea@yahoo.com atau sms ke 08991637836
Terima kasih.................

Kamis, 17 Juni 2010
Diposting oleh desthy di 21.34
World Cup 2010 disambut dengan sangat antusias oleh Korea Selatan karena negara ini juga ikut meyemarakkan piala dunia. Apalagi di dunia musik korea, banyak artis kpop yang mengeluarkan single mereka yang bertema world cup untuk menyemangati negara mereka di ajang piala dunia ini.
Apa sajakah lagu-lagu bertema World cup yang mereka keluarkan, ini dia lagunya.
2PM - What's Your Celebration
Selain bertema world cup, lagu ini juga merupakan lagu thema dari cf coke yang mereka bintangi. Makanya jangan heran kalau banyak yang bilang kalau lagunya mirip lagu Ello dkk di iklan coca cola indonesia, karena memang pada dasarnya ini lagu punya coca cola dengan versi yang berbeda-beda di tiap negara. Jadi bukan berarti Indonesia jiplak lho. Lagunya enak banget. dengerin deh.
Kara - We're With You
Tadinya aku ga tahu kalau lagu ini termasuk dalam lagu World Cup karena aku emang suka ma girlband yang satu ini, jadi tiap mereka ngeluarin album atau single langsung deh aku download. Tapi belakangan baru tahu kalo ini lagu world cup, bagus, enak dengernya, jadi semangat dengernya.
T-Ara - We Are The One
Nah, untuk lagu yang satu ini kerasa banget tema world cup nya waktu denger lagunya. Di awal lagu seperti ada suara penonton yang menggelegar di stadion dilengkapi dengan suara terompet dan teriakan-teriakan. Terus lirik awal lagu ini "ole ole ole...". Jadi inget lagu Ricky Martin dulu yang juga jadi theme song world cup jaman dulu. Bagus deh.
2AM - Number 1
Kalo kita biasa denger 2AM nyanyi lagu ballad, kali ini beda benget. Lagu No.1 ini merupakan digital single dari 2AM yang dibuat untuk menyemangati tim korea di piala dunia agar korea bisa menjadi No.1 di world cup nanti. Lagunya keren karena suaranya tuh diedit jadi digital sound gitu. Ngerti kan maksudku? Kalo ga ngerti mending denger aja. Bagus kok.
Super Junior - Victory
Seperti juga artis kpop lainnya, Super Junior juga ga mau kalah dalam mendukung Tim Korea. Mereka juga ngeluaran Single mereka yang diberi judul Victory. Kerasa banget deh dukungan Super Junior untuk korea di lagu ini, karena di awal lagu nya liriknya gini "K.O.R.E.A dae han min guk Fighting!". Trus di bagian reff nya liriknya gini "Victory 3x KOREA!". Kerasa banget kan semangatnya. Dari lagu ini kita bisa tahu kalau mereka mengharapkan kemenangan untuk Korea. Oiya, lagu ini juga terpilih sebagai lagu World Cup terbaik.

After School - Dreams Again!
Seperti halnya Kara dan T-ara, girl band After School juga ga mau ketinggalan dengan girlband girlband lain. Mereka ngeluaran album dengan judul "The Shouts Of Red. United Korea, Repackage Album". Di dalamnya ada lagu dengan judul Dream Again!. Kayanya dari judulnya aku ngambil kesimpulan kalo mereka ingin bermimpi lagi agar Korea bisa mengulang sejarah seperti World Cup 2002 dimana korea bisa sampai masuk semi final. Bahkan kalau bisa menjadi juara world Cup tahun 2010. Amin......... Di lirik lagunya juga ada kalimat "after school is support you". Tenang aja, ga cuma after school kok yang support, kita semua support biar korea bisa menang, bener ga?

Bigbang & Trans Fixion feat Kim Yuna - The Shouts Of Reds Pt.2
Lagu yang satu ini juga terasa banget suasana world cupnya, Soalnya nyanyinya rame-rame jadi kesannya mereka lagi nyanyi bareng-bareng di stadion sambil nonton bola, apalagi kim yuna juga nyanyi di lagu ini. Tau kan siapa Kim Yuna? Dia itu salah satu atlit yang terkenal di korea. Suaranya bagus lho.

Lee Seung Gi & Kim Yuna - Smile Boy (Rock ver)
Sepertinya Kim Yuna ga puas berduet ma Bigbang n Trans Fixion, dia juga menggandeng penyanyi solo Lee Seung Gi. Tapi jadinya bagus kok, seperti yang aku bilang tadi, suara Kim Yuna bagus, jadi cocok aja di gabungin ma suara Lee Seung Gi yang emang bagus banget. Tapi kalau didengerin, lagu ini paling beda diantara lagu world cup yang lain. Menurutku sih lagu ini lebih cocok jadi OST drama. Lagunya ga slow tapi kalau dibandingin ma yang lain masih kurang semangatnya. Tapi ga papa, masih tetep bagus kok lagunya.
4minute, BEG, Psy, Kim Jang Hoon - Once Again, Daehanminguk
Ini dia lagu yang paling aku suka diantara lagu world cup yang lain. Judulnya Once Again, Daehanminguk. Ada dua versi. Yang pertama versi cowok yang dinyanyiin ma Kim Jang Hoon dan Psy, dan versi kedua yaitu versi cewek yang dinyanyiin ma 4minute and BEG. Dua-duanya sama enak. walaupun durasi lagunya ga sampe 2 minute tapi enak didenger. Trus ada teriakan-teriakan "DAEHANMINGUK" jadi serasa lagi nonton bola beneran. Bagus deh.
SBS Special Project "Brothehood" World Cup cant
Judul lagu yang ada di album SBS Special album ini adalah 골이요 yang dinyanyikan oleh Narsha (Brown Eyed Girls), JinWoon (2AM), dan Leeteuk (Super Junior). Mereka tergabung dalam "Brotherhood". tapi herannya kenapa Narsha (BEG) masuk dalam Brotherhood ya? Harusnya kan Sisterhood? hehe.... Tapi yang jelas lagunya enak banget. dengerin deh.
Label: 2010, 2AM, 2PM, 4minute, After School, BEG, big bang, Kara, Kim Jang Hoon, Kim Yuna, Lee Seung-gi, Psy, Super Junior, T-Ara, Transfixion, Various Artists
1 Comment:
Allen said...

11 Juli 2012 10.14

 

mnurut gw yg enak cuman lagunya afterschool ama KARA doang,bener2 bikin semangat lagunya
:)