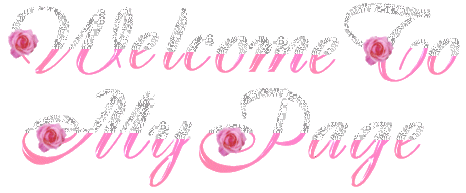 Semua yang saya bahas disini adalah film-film atau MV-MV yang udah pernah
saya
tonton. Jadi saya tidak menerima request untuk review apa pun.
Untuk download OST jika meminta password, passwordnya adalah thankyou atau dramafreak. Yang OSTnya rusak harap lapor.

Bagi yang ingin mengambil isi dari blog ini (copy paste) untuk digunakan di blog lain diperbolehkan asalkan menyertakan credit atau sumbernya yaitu Lovely Drama Korea.
Kritik dan saran bisa melalui email. Kalau ada mau pesan dvd juga boleh + ada yang mau beli dvd variaty show korea bisa juga kok. Emailnya lovelydramakorea@yahoo.com atau sms ke 08991637836
Terima kasih.................

Kamis, 20 Mei 2010
Diposting oleh desthy di 21.05
Title : Soul Special
Episodes : 12 (1 episode 5 menit)
Genre: Romance
Film Date: September, 2009

Cast :
# Han Hyo Joo
# Kim Dong Wook
# K-Will
# Lee Chae Young

Hmmm... sbenernya agak bingung juga mau nyeritain Soul Special ini karena sebenernya ini bukan drama series atau movie. Soul Special merupakan drama musikal sepanjang 60 menit yang di bagi menjadi 12 episode yang masing-masing episode berdurasi sekitar 5 menit. Drama musikal ini juga merupakan sebuah promotional video yang ditayangkan di internet dan tv kabel. Soul Spesial ini sponsori oleh sebuah produk mobil dikorea bernama KIA MOTOR yang baru mengeluarkan produknya yang bernama "Soul". Jadi drama musikal ini dengan kata lain juga merupakan sebuah iklan mobil yang tersirat.

Cerita Soul Special sendiri adalah tentang seorang pencipta lagu yaitu Mia (Han Hyo Joo) yang bertemu dengan seorang dokter yang sering mabuk-mabukan (Kim Dong Wook). Mia adalah seorang gadis ceria yang menjalani hidup ini dengan santai, ia pun jatuh cinta pada pandangan pertama pada si dokter yang ia temui sedang mabuk di dekat mobilnya. Takdir pun mempertemukan mereka kembali. Si Dokter yang hanya tahu bersenang-senang dan mabuk-mabukan mulai mengubah kebiasaannya sejak bertemu dengan Mia. Ia menjadi lebih sadar dan serius dalam menjalani hidup.

Selain kisah Mia dan si dokter, ada juga cerita tentang Sae Hee (Lee Chae Young), sahabat Mia, ia adalah seorang pegawai hotel. Ia mempunyai kekasih seorang pria kaya. Namun sebenernya diam-diam ia menyukai sahabatnya (K Will). Belakangan Sae Hee baru tahu bahwa selama ini K Will pun (aku lupa nama K Will di sini) ternyata sudah lama memendam perasaan yang sama pada Sea Hee. Dan mereka pun menikah.

Sebenarnya dari segi cerita, drama musikal ini tidak begitu menarik malah lebih berkesan membingungkan. Namun dari segi pilihan pemain, bisa diacungin jempol deh. Itulah kenapa aku membeli film ini. Sebenernya bukan karena ada Han Hyo Joo nya tapi karena aku tahu K Will main di sini. Pasti udah pada tahu kan penyanyi yang satu ini. Dia hoby banget ngisi OST drama maupun movie. Dan karena Soul Special ini adalah drama musikal, jadi yang jadi andalannya tentu saja adalah OSTnya. Bagus-bagus semua loh. Selain K Will banyak juga singer lain yang ngisi OST nya dan salah satunya adalah Han Hyo Joo. Jadi, kalo mau denger suara Han Hyo Joo nyanyi, dengerin deh OST nya. Kim Dong Wook juga nyanyi di OST Soul Special, ternyata bagus juga suaranya Kim Dong Wook. Oiya, Kim Dong Wook itu yang pernah main di Coffee Prince,No Regret, dan Five sense of error. Pada tau ga?

Menurutku OSTnya lebih menarik dibanding videonya, mengecewakan deh Soul Spesial nya. Han Hyo Joo di sini aktingnya terlalu berlebihan, aku kurang suka. Jadi aku saranin, dari pada beli Soul special yang cuma 1 jam tapi 3 disk mending download OST nya aja.Udah ada di blog ini, silakan download.
2 Comments:
DarKScoRpioN said...

18 Maret 2012 08.21

 

Lee Chae Young

absolutely rocks. She is one of the best actress in the industry. Certainly hope to see her more often on TV. Check out some of her

beautiful scans

.

5 Desember 2016 19.57

 

gk ada link download video & ostnya?