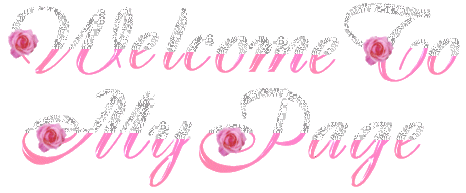 Semua yang saya bahas disini adalah film-film atau MV-MV yang udah pernah
saya
tonton. Jadi saya tidak menerima request untuk review apa pun.
Untuk download OST jika meminta password, passwordnya adalah thankyou atau dramafreak. Yang OSTnya rusak harap lapor.

Bagi yang ingin mengambil isi dari blog ini (copy paste) untuk digunakan di blog lain diperbolehkan asalkan menyertakan credit atau sumbernya yaitu Lovely Drama Korea.
Kritik dan saran bisa melalui email. Kalau ada mau pesan dvd juga boleh + ada yang mau beli dvd variaty show korea bisa juga kok. Emailnya lovelydramakorea@yahoo.com atau sms ke 08991637836
Terima kasih.................

Rabu, 14 April 2010
Diposting oleh desthy di 13.17
Song : 세글자 (Sae Gul Ja) / Three Words
Artist : M TO M
Album Antique Voice
Release : 2005/9/6
Starring :
Ha Suk Jin
Kim Heung Soo
M to M adalah salah satu boyband korea. Sebenernya aku ga tahu tentang mereka, berapa orang personilnya atau siapa aja anggotanya, aku ga tahu. Tapi aku seneng sama lagu-lagu mereka. Karena emang suaranya bagus-bagus banget dan lagunya enak-enak. Terus MVnya mereka juga banyak yang bagus. Dan lagu Sae Gul Ja atau Three Words ini adalah salah satu lagu M to M yang aku suka.
Kalau aku liat dari translate english liriknya, lagu ini menceritakan tentang tiga kata. Menurut lagu ini, ada tiga kata yang paling sedih, tiga kata yang bisa membuat menderita, tiga kata yang bisa membuat menangis, tiga kata yang bisa membuat orang menjadi bodoh, tiga kata yang sangat ingin diucapkan namun sulit mengatakannya. Tiga kata itu adalah "I Love You" (Saranghe). Lagu ini menceritakan sisi lain dari "I Love You". Kalau biasanya kita akan mendapat gambaran yang indah mengenai kalimat "I Love You" ini namun dilagu ini si penulis nampaknya sangat tersiksa dengan tiga kata itu karena bagaimanapun ia ingin menyampaikan tiga kata itu tapi tetap tidak bisa atau tidak mungkin atau tidak boleh dikatakan. Mungkin kalian pernah mengalami keadaan yang seperti itu yang mungkin dengan mengucapkan tiga kata itu akan lebih menyakiti hati kita atau orang lain. Atau betapa inginnya kalian mengekspresikan cinta kalian, namun tetap saja tidak bisa karena itu akan melukai perasaannya atau orang lain.
Sekarang aku mau nyeritain tetang MVnya. MV Three Words ini dibintangi oleh Ha Suk Jin, Kim Heung Soo dan salah satu artis cewek (aku ga tahu namanya). Di MV ini Kim Heung Soo berperan sebagai polisi dan Ha Suk Jin sebagai penjahat. Heung Soo sudah lama mengincar Suk Jin dan ingin sekali menangkapnya. Ketika ia hampir bisa menangkap Suk Jin di stasiun kereta, Suk Jin menyandera seorang gadis dan berhasil lolos dan sebenarnya gadis itu adalah pacar Suk Jin.
Untuk kedua kalinya Heung Soo hampir menangkap Suk Jin dan lagi-lagi Suk Jin menjadikan pacarnya sebagai tamengnya. Alhasil, gadis itu malah tertembak. Karena merasa bersalah telah menembak gadis itu, Heung Soo pun selalu menemani gadis itu di Rumah Sakit. Bahkan ia suka memberi hadiah pada gadis itu. Dan hubungan mereka pun semakin dekat. Tapi tiba-tiba saja gadis itu kabur dari RS dan meninggalkan Heung Soo dengan tangan terborgol. Sejak itu Heung Soo baru menyadari bahwa gadis itu mempunyai hubungan dengan Suk Jin.
Gadis itu pergi menemui Suk Jin namun ternyata Suk Jin sudah punya wanita lain dan ia ditinggal begitu saja. Gadis itupun marah dan ingin menembak Suk Jin, namun dengan segala bujuk rayu Suk Jin akhirnya hati gadis itu pun luluh. Di saat itu, munculah Heung Soo. Dan lagi-lagi Suk Jin menjadikan gadis itu sebagai sandera dan menembak Heung Soo lalu kabur begitu saja meninggalkan gadis itu dan Heung Soo yang tertembak. Karena marah akhirnya gadis itupun menembak Suk Jin. THE END.
Aku mengambil kesimpulan, inti dari lagu ini sekaligus MVnya adalah tentang hubungan cinta yang rumit, yang tidak bisa terselesaikan dengan tiga kata yaitu "I Love You". Jadi tidak selamanya kalimat "I Love you" itu indah. Bener ga sih?
세 글자

하루 단 하루라도좋겠어
널잊고살수만있다면
쉴새없는 눈물을 잠근채
나의 그리움을거둔채
한번 꼭한번 이면 될텐데
난 참 그말이 어려웠어
너만 보면 자꾸 바보가돼
그림자뒤로 숨게만돼

내게는 이세상 제일슬픈세글자
차마 너를향해 줄수 없던세글자
매일 내가슴에 눈물로썼다가
다시한숨으로 지우는말
나혼자말하고 나혼자듣는말
끝내 너의 곁엔 닿지도 못할 외로운말
사랑해 그 세글자가 늘 나를 아프게해..yeah

이젠 제발 좀 그만하자고
다신아파하지말자고
시간으로 덮고 또 덮어도 널 가리지는 못하나봐...

내게는 이세상 제일 슬픈 세 글자마 너를향해 줄 수 없던 세 글자
매일 내 가슴에 눈물로 썼다가
다시 한숨으로 지우는말
나혼자 말하고 나혼자 듣는말
끝내 너의 곁엔 닿지도 못할 외로운 말
사랑해 그 세글자가 늘 나를 아프게해..yeah

내마음 하늘위에쓸까
바람에게말할까..그럼 믿어 볼까...
너의 곁에 전해질까...

어쩌면 이 세상 제일 흔한 세글자
내겐 이렇게도 힘에겨운세글자
울음부터나서 목이매어와서
꺼내기도 전에 되담는말
천번도 만번도 더 삼킨 한마디
아마평생가도 못다할 짧은 그한마디
사랑해 그세글자에 또 힘겹게 눈물만....


Se Gulja
romanization by: Sabby ~NBK~ (also credit: aheeyah.com)

Haru dan harurado johgesso
noridgo salsuman idamyon
shwilseobnun nunmurul jamgunche
naui guriumul godunche
hanbon koghanbon imyon doeltende
nan cham gumari oryowosso
noman bomyon jakku babogadwe
gurimjadwiro sumgemandwe

Negenun isesang jeil sulphun segulja
chama norul hyanghe julsu obdon segulja
meil negasume nunmullo sodaga
dashi hansumuro jiununmal
nahonja marhago nahonja dudnunmal
kuthne noui gyothen dahjido mothal werounmal
saranghe gu seguljaga nul narul aphugehe yeah

Ijen jebal jom gumanhajago
dashin aphahajimaljago
shiganuro dophgo to dophodo nol garijinun mothanabwa

Negenun isesang jeil sulphun segulja
chama norul hyanghe julsu obdon segulja
meil negasume nunmullo sodaga
dashi hansumuro jiununmal
nahonja marhago nahonja dudnunmal
kuthne noui gyothen dahjido mothal werounmal
saranghe gu seguljaga nul narul aphugehe yeah

Nemaum hanulwiesulka
baramege marhalka gurom mido bolka
noui gyothe jonhejilka

Ochomyon i sesang jeil hunhan segulja
negen irohgedo himegyounsegulja
urumbuthonaso mogimeowaso
konegido jone doedamnunmal
chonbondo manbondo do samkin hanmadi
amapyongsenggado mothdahal chalbun guhanmadi
saranghe guseguljae to himgyobge nunmulman
Translation

I wish for just one day just one
where I can live on with you forgotten
and where endless tears cease and
my longing for you is locked away.

All I needed was just one chance
but those words were always so hard for me
when I see you I turn into a fool
and hide behind my shadow.
Those three words are the saddest to me
Those three words are the ones I couldn't give you
They're words that plague my heart with tears everday
and go away with a sigh.
They're words that I say and hear by myself.
And in the end those words never reached you,
I love you, those three words pain me everyday

You said "please let's stop this now"
"let's not hurt again"
No matter how I bury you with time again and again
I must not be able to cover you up.

Those three words are the saddest to me
Those three words are the ones I couldn't give you
They're words that plague my heart with tears everday
and go away with a sigh.
They're words that I say and hear by myself.
And in the end those words never reached you,
I love you, those three words pain me everyday

Should I write my feelings in the sky?
Should I tell the wind? and try to believe
that they might reach your side?

Those three words are perhaps the most overused words in
the world but they give me so much grief.
But because the tears creep up and my throat beings to
burn the words are done and over with before I begin.
They're words that I've swallowed thousands and millions of times.
And in a lifetime no one could ever express them to the
fullest even though they're so short.
I love you, those three words bring tears back to my eyes
0 Comments: