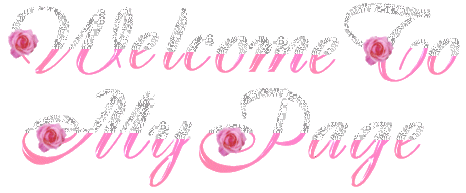 Semua yang saya bahas disini adalah film-film atau MV-MV yang udah pernah
saya
tonton. Jadi saya tidak menerima request untuk review apa pun.
Untuk download OST jika meminta password, passwordnya adalah thankyou atau dramafreak. Yang OSTnya rusak harap lapor.

Bagi yang ingin mengambil isi dari blog ini (copy paste) untuk digunakan di blog lain diperbolehkan asalkan menyertakan credit atau sumbernya yaitu Lovely Drama Korea.
Kritik dan saran bisa melalui email. Kalau ada mau pesan dvd juga boleh + ada yang mau beli dvd variaty show korea bisa juga kok. Emailnya lovelydramakorea@yahoo.com atau sms ke 08991637836
Terima kasih.................

Kamis, 24 Desember 2009
Diposting oleh desthy di 18.46
Directed by

Kwak Jae-yong
Produced by
Shin Chul
Written by
Kwak Jae-yong
Release date(s)
January 29, 2003
Running time
127 min
Cast
* Son Ye-jin - Ji-Hae and Joo-Hee (Mother of Ji-Hae)
* Jo Seung-woo - Joon-Ha (Father of Sang-Min)
* Jo In-sung - Sang-Min
* Lee Ki-woo - Tae-Su (Friend of Joon-Ha)
* Lee Sang-in - Su-Kyeong (Friend of Ji-Hae)
Cerita diawali ketika seorang gadis bernama Ji Hae sedang membereskan rumah sambil bersih-bersih. Lalu ia menemukan satu kotak berisi surat-surat lama dan sebuah diary ibunya. Ji Hae pun lalu membaca surat-surat dan diary tersebut. Isi dari surat-surat dan diary itu adalah menceritakan tentang love story Ibu Ji Hae di masa lalu.
Joo Hee ( Ibunya Ji Hae) bertemu Joon Ha di dekat sebuah sungai. Mereka memutuskan untuk pergi bersama menyebrang sungai dan pergi ke suatu tempat. Namun sekembalinya mereka, orang tua Joo Hee sudah menunggu mereka dengan marah. Sebelum berpisah, Joo Hee sempat memberikan kalungnya pada Joon Ha. Tidak lama kemudian Joon Ha tahu bahwa Joo Hee telah dijodohkan dengan Tae Soo, sahabat baik Joon Ha. Tae Soo yang mengetahui bahwa Joon Ha dan Joo Hee saling menyukai, diam-diam membantu mereka untuk bisa berkomunikasi. Namun ternyata hal tersebut diketahui oleh ayah Tae Soo yang kemudian memukuli Tae Soo. Tae Soo pun sempat mencoba bunuh diri agar sahabatnya Joon Ha bisa bersatu dengan Joo Hee.
Karena merasa bersalah pada Tae Soo, Akhirnya Joon Ha memutuskan untuk masuk militer dan ikut berperang di Vietnam. Ketika perang, kalung yang diberikan Joo Hee sempat terjatuh, dan demi untuk mengambilnya kembali, Joon Ha pun terkena ledakan yang mengakibatkan maatanya buta. Beberapa tahun kemudian Joon Ha kembali bertemu Joo Hee. Ia berkata bohong bahwa ia telah menikah dengan seorang gadis dan hidup bahagia. Joon Ha pun menutupi bahwa sebenarnya ia tidak bisa melihat. Karena mendengar Joon Ha telah menikah, Joo Hee pun memutuskan untuk menikah dengan Tae Soo.
Kembali ke masa kini. Ji Hae kini telah jatuh cinta pada Sang Min, mahasiswa jurusan theater. Dan ternyata cinta Ji Hae tidak bertepuk sebelah tangan. Sang Min pun menyukainya. Akhirnya mereka pergi ke kampung halaman Ibu Ji Hae. Ji Hae juga menceritakan kisah cinta ibunya pada Sang Min. Dan ternyata Sang Min sudah tahu tentang cerita tersebut. Kenapa? Nonton aja sendiri ya..
Sebenernya pengen banget nyeritain ampe akhir, tapi kasian sama yang belom nonton, klo udah tau endingnya kan jadi ga seru. Pokoknya nih film menurutku bagus. Rekomended banget deh. Aku juga suka banget ma Soundtracknya. Oiya, ada adegan yang terkenal banget di film ini, yaitu adegan pas Jo In Sung dan Son Ye Jin berlari di tengah hujan dengan kemeja Jo In Sung sebagai pelindung di atas kepala mereka, adegan itu di slow motion gitu deh. Itu adegan romantis banget, sering juga diikutin sama film-film lain. Nilaiku untuk film ini..... 8.
3 Comments:
libra_girl said...

27 April 2012 14.05

 

eh sinopsisnya di coppas tuh sama http://koreanfilmclub.blogspot.com/2011/04/classic-2003.html

29 April 2012 11.44

 

jgn bersedih yh kk

Afri Ramdhani said...

24 Juli 2012 01.42

 

halo lovelydramakorea, salam kenal. saya juga menulis review beberapa film korea. main-main ya ke blog saya hehe.. eniwei, blog kamu isinya bagus dan inspiratif