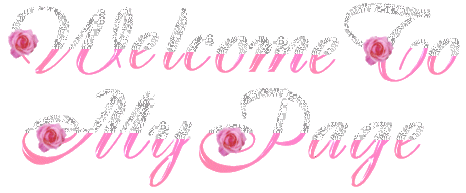 Semua yang saya bahas disini adalah film-film atau MV-MV yang udah pernah
saya
tonton. Jadi saya tidak menerima request untuk review apa pun.
Untuk download OST jika meminta password, passwordnya adalah thankyou atau dramafreak. Yang OSTnya rusak harap lapor.

Bagi yang ingin mengambil isi dari blog ini (copy paste) untuk digunakan di blog lain diperbolehkan asalkan menyertakan credit atau sumbernya yaitu Lovely Drama Korea.
Kritik dan saran bisa melalui email. Kalau ada mau pesan dvd juga boleh + ada yang mau beli dvd variaty show korea bisa juga kok. Emailnya lovelydramakorea@yahoo.com atau sms ke 08991637836
Terima kasih.................

Jumat, 25 Juni 2010
Diposting oleh desthy di 23.31
* Title: 스타의 연인 / Star's Lover
* Also known as: Celebrity's Sweetheart / Celebrity Lover
* Previously known as: 오! 나의 여신님 / Oh! My Goddess
* Genre: Romance
* Episodes: 20
* Broadcast network: SBS
* Broadcast period: 2008-Dec-10 to 2009-Feb-12
* Air time: Wednesday & Thursday 21:55
* Screenwriter: Oh Soo Yun
* Production Company: Olive Nine
* Director: Boo Sung Chul (부성철)

Cast

* Choi Ji Woo as Lee Ma Ri
o Park Bo Young as Ma Ri (teen)
o Jung Da Bin as Ma Ri (child)
* Yoo Ji Tae as Kim Chul Soo
o Kang Yi Suk as Chul Soo (child)
* Lee Ki Woo as Jung Woo Jin
* Cha Ye Ryun as Choi Eun Young

Lee Mari adalah seorang artis yang terkenal.Namun di tengah gemerlapan dunia keartisan, sebenernya Lee Mari hanyalah seorang gadis yatim piatu yang kesepian. Dulu waktu kecil ia hidup bahagia bersama orangtuanya, lalu kedua orangtuanya meninggal karena kecelakaan dan tinggallah Mari seorang diri. Akhirnya ia tinggal di panti asuhan. Di panti asuhan itu ia tidak memiliki teman sampai remaja sampai akhirnya ia memutuskan untuk meninggalkan panti asuhan tersebut dan pergi ke kota. Ia sempat menjadi pelayan di sebuah restoran sampai akhirnya ada seseorang dari agency yang menemukannya dan menjadikannya artis sampai sekarang.

Kim Chilsu adalah seorang pengajar di salah satu perguruan tinggi di korea. Ia mempunyai seorang adik perempuan yang sakit-sakitan dan Ibunya adalah seorang penyanyi bar. Ketika Chilsu masih kecil, ayahnya meninggalkannya kemudian disusul oleh Ibunya yang juga meninggalkan ia dan adiknya. Karena itulah ia sangat membenci Ibunya. Chilsu selain sebagai seorang dosen ia juga merupakan penulis. Ia ditawari oleh suatu manajemen artist untuk menulis suatu novel yang nantinya novel itu akan diterbitkan dengan nama artist tersebut, yaitu Lee Mari. Dengan kata lain ia ditawari sebagai penulis bayaran atau dikenal dengan istilah ghostwriter.

Kisah Lee Mari dan Kim Chilsu dimulai di jepang. Saat itu karena sedang membutuhkan uang, akhirnya Kim Chilsu menerima tawaran sebagai penulis bayaran untuk Lee Mari dan ia pun pergi ke Jepang untuk menemui Lee Mari yang saat itu sedang berada di Jepang karena ia harus mengenal Lee Mari lebih jauh agar dapat menulis novel yang sesuai dengan karakter Lee Mari. Tapi ternyata Lee Mari sendiri tidak mengetahui rencana penulisan novel tersebut. Ia belum pernah diberitahu oleh manajernya. Dan hal itu membuat Kim Chilsu bingung karena ia telah menandatangani kontrak dan sudah menerima uangnya, jadi ia harus tetap membuat novel tersebut dan Lee Mari juga hanya bisa menerima keputusan yang dibuat oleh manajementnya.

Selama sekitar 1 bulan Lee Mari dan Kim Chilsu tinggal bersama di Jepang dan itu membuat mereka lebih mengenal satu sama lain dan hubungan mereka menjadi semakin dekat. Namun kedekatan itu pun harus terhenti karena kontraknya telah selesai dan mereka harus kembali ke korea. Novel yang ditulis oleh Kim Chilsu atas nama Lee Mari akhirnya diterbitkan dan reaksinya pun sangat luar biasa. Novel tersebut laku keras.

Masalah kembali muncul ketika Lee Mari kebingungan menjawab wawancara mengenai novelnya. Untuk itu ia kembali menemui Kim Chilsu dan memintanya untuk mengajarinya mengenai novelnya dan novel-novel yang sejenis agar ketika ada yang menanyakan tentang novelnya ia bisa menjawab dengan lancar. Lee Mari memintanya menjadi guru privatnya selama 1 bulan, tidak hanya itu, ia juga meminta Kim Chilsu tinggal bersamanya selama 1 bulan untuk les tersebut. Awalnya Kim Chilsu menolak tapi toh akhirnya ia menerima juga entah karena ia kasihan pada Lee Mari atau karena memang ia sudah mulai tertarik pada Lee Mari, padahal saat itu ia sedang menjalin hubungan dengan Eun Yong, pacarnya, yang kini berada di Jepang.

Hasil dari lesnya bersama Kim Chilsu membuat Lee Mari kini bisa menjawab pertanyaan dengan lancar dalam sebuah talkshow. Namun tidak lama setelah itu muncul berita tentang kepalsuan novel Lee Mari. Berita mengenai adanya ghostwriter mulai mencuat. Dan untuk menyelesaikan masalah tersebut, manajer Lee Mari meminta Lee Mari untuk pergi keluar negeri sampai berita itu mereda. Namun Lee Mari mengurungkan niatnya untuk pergi karena mendengar kata-kata Kim Chilsu. Sebelum Lee Mari pergi Kim Chilsu sempat berkata lewat telepon "Stay with me, I'll always beside you if you need me" dan setelah mendengar kalimat itu Lee Mari langsung meluncur ke rumah Chilsu. Di rumah Chilsu, Chilsu mengatakan pada Mari agar jangan menghindari masalah, lakukanlah apa yang menurut Mari benar. Esoknya Lee Mari memutuskan memberitahu yang sebenarnya pada publik bahwa novelnya itu bukanlah karyanya melainkan karya orang lain. Dan keputusan Lee Mari tersebut membuat keadaan makin kacau.

Berita mengenai Lee Mari pun makin berkembang. Tentang siapa ghostwritetnya Lee mari dan hubungan Lee Mari dengan ghoswriternya juga terungkap dan itu membuat hubungan Chilsu dengan Eun yong, pacarnya putus. Banyak berita yang beredar mengatakan bahwa Lee Mari adalah perusak hubungan Chilsu dan Eun yong. Karir Lee Mari pun hancur, para fans Mari kecewa, kontrak film Lee Mari pun banyak yang dihentikan. Tidak hanya Lee Mari, Kim Chilsu pun mengalami nasib yang serupa, ia dipecat sebagai dosen dan ia sering diikuti oleh wartawan.

Masalah antara Lee Mari dan Kim Chilsu tidak hanya sampai disitu. Adik perempuan Chilsu sakit parah hingga harus dioperasi, Ibu Chilsu yang sudah lama menghilang tiba-tiba kembali muncul. Lalu cinta pertama Lee Mari yang dulu menghilang pun muncul kembali. Lalu bagaimana hubungan Lee Mari dan Kim Chilsu selanjutnya? Nonton aja....

Di drama series ini pemainnya emang kebanyakan pemain lama jadi jangan mengharapkan munculnya berondong berondong yang masih fresh di drama ini. Tapi dengan begitu berarti kan kemampuan akting mereka udah ngga di ragukan lagi. Aktingnya alami banget, pas banget ngabawain karakter yang diperanin. Misalnya saja Choi Ji Woo, pasti udah tahu kan ma artist kawakan yang satu ini, di sini dia pinter banget meranin Lee Mari, artist yang cantik tapi sebenernya ga pinter-pinter amat (dalam kata lain 'bodoh'). Lalu ada Yoo Ji Tae, ini pertama kalinya aku liat dia main di drama series karena memang dia lebih sering main di movie. Sebelumnya aku sempet liat dia main bareng Song Hye Kyo di Hwang Jinni. Di Star's Lover ini dia pas banget meranin Kim Chilsu yang tertutup dan pendiam tapi didepan Lee Mari bisa jadi galak dan terbuka. Cocok deh.

Aku beli drama ini sebenernya karena ada si jangkung Lee Ki Woo. Tapi ternyata Lee Ki Woo disini mengecewakan. Ga cakep-cakep amat dan karakternya tuh kurang kuat, jadi kemampuan aktingnya disini kurang diperlihatkan. Pemilihan pemainnya menurutku pas banget. Choi Ji Woo kan termasuk artist korea yang bertubuh tinggi, jadi dicarilah pasangan yang juga tinggi kaya Yoo Ji Tae dan Lee Ki Woo. Oiya, di sini juga ada jung da bin, itu loh si imut shinbi yang main di wonderful life. Dia jadi Lee Mari kecil. Di sini dia keliatan ga imut lagi karena udah agak besar dan pipinya ga tembem. Terus di film ini dia kebanyakan adegan nangisnya. Salut juga ma tuh anak, kecil-kecil pinter juga nangisnya.

Pelajaran yang bisa kuambil dari drama ini adalah ternyata tidak mudah menjadi artis. Tidak punya privasi. Apapun yang dilakukan akan selalu tampak jelek di mata publik. Ada dialog Lee Mari yang kuinget "Aku sudah biasa dengan berita seperti ini. Main film bareng dibilang pacaran. Pergi belanja dibilang artist boros". Jadi intinya, jangan pernah bermimpi jadi artis deh, karena jadi artis itu ga seenak yang dibayangkan. Syukuri aja diri kita sekarang apa adanya. Tul ga?

Nilaiku untuk Star's Lover.......80.
0 Comments: