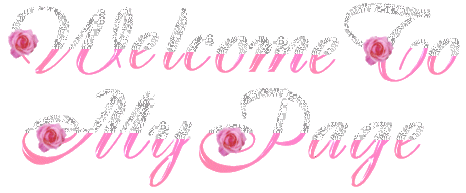 Semua yang saya bahas disini adalah film-film atau MV-MV yang udah pernah
saya
tonton. Jadi saya tidak menerima request untuk review apa pun.
Untuk download OST jika meminta password, passwordnya adalah thankyou atau dramafreak. Yang OSTnya rusak harap lapor.

Bagi yang ingin mengambil isi dari blog ini (copy paste) untuk digunakan di blog lain diperbolehkan asalkan menyertakan credit atau sumbernya yaitu Lovely Drama Korea.
Kritik dan saran bisa melalui email. Kalau ada mau pesan dvd juga boleh + ada yang mau beli dvd variaty show korea bisa juga kok. Emailnya lovelydramakorea@yahoo.com atau sms ke 08991637836
Terima kasih.................

Kamis, 29 Oktober 2009
Diposting oleh desthy di 17.24
* Title: 하노이 신부/ Ha-no-i Sin-bu
* Also known as: Bride from Hanoi
* Format: Chuseok Special
* Episodes: 2
* Broadcast network: SBS
* Broadcast date: 2005-Sep-19
* Air time: Monday 10:25 AM & 11:25 AM
* Viewership rating: 9%
Cast
* Lee Dong Wook as Park Eun Woo (20)
* Kim Ok Bin as Lý Thị Vũ
* Lee Won Jong as Park Sok Woo (30)
* Kang Boo Ja as Sok Woo & Eun Woo's mother (62)
* Yoo Hye Jung as Song Il Lan (30)
* Lee Kwang Ki 이광기 as Lee Hyun Soo (34)
* Jo Hyang Ki as Yang Mi Ri
* Lee Soon Jae as Il Lan's father
Production Credits
* Director: Park Kyung Ryul
* Writer: Park Eon Hee
* Cinematography: Park Kyung Sik
Synopsis
Park Eun Woo adalah seorang dokter yang bekerja di suatu rumah sakit di Hanoi, Vietnam. Ia jatuh cinta pada gadis vietnam bernama Ly Thi Vu. Kakaknya Ly Thi Vu pernah mempunyai pengalaman buruk dengan pria korea. Ia pernah menikah dengan orang korea namun kemudian ditinggal begitu saja. Makanya ia tidak pernah menyetujui hubungan adiknya dengan Eun Woo.
Suatu hari Eun Woo mendapat kabar bahwa ayahnya sakit. Ia pun segera pulang ke korea. Sebelumnya ia telah menitip pesan pada kakaknya Ly Thi Vu agar Thi Vu menemuinya di bandara sebelum pesawatnya berangakat. Namun ternyata Thi Vu tidak datang. Eun Woo menganggap bahwa Thi Vu telah memutuskan untuk mengikuti kata kakaknya yaitu berpisah dengannya.
Beberapa tahun kemudian, Eun Woo bertemu lagi dengan Thi Vu di korea. Namun kali ini Thi Vu telah menjadi calon mempelai bagi Park Sok Woo, kakak Eun Woo. Ternyata Ly Thi Vu sengaja mau menikah dengan Sok Woo untuk membalas dendam pada Eun Woo yang dulu meninggalkannya tanpa pesan.
Di akhir cerita, terungkaplah semua kesalahpahaman yang terjadi bahwa sebenarnya pesan yang dititipkan Eun Woo pada Kakak Ly Thi Vu tidak pernah sampai pada Thi Vu.
Pendapatku mengenai film ini cukup bagus. Karena cuma 2 episode jadi sama sekali ga ngebosenin. Tapi mungkin juga karena cuma 2 episode ceritanya bener-bener to the point banget, ga ada basa basinya. Yah, anggap aja lagi nonton movie bukan serial.
Actingnya Lee Dong Wook n Kim Ok Bin di sini menurutku biasa aja. Mungkin karena mereka mainin karakter yang standard, maksudnya bukan karakter yang cukup menantang yang memerlukan usaha lebih dalam berakting. Tapi dari segi cerita bagus kok. Seperti yang aku bilang, ngga ngebosenin. Kim Ok Bin di sini juga imut banget. Pipinya masih tembem. Suka deh liatnya. Beda banget ma Kim ok bin yang sekarang yang kesannya seksi n kayanya sih udah oplas.
Untuk mini series yang satu ini aku kasih nilai 8.
0 Comments: