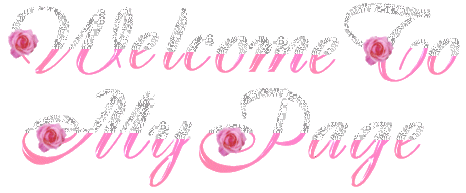 Semua yang saya bahas disini adalah film-film atau MV-MV yang udah pernah
saya
tonton. Jadi saya tidak menerima request untuk review apa pun.
Untuk download OST jika meminta password, passwordnya adalah thankyou atau dramafreak. Yang OSTnya rusak harap lapor.

Bagi yang ingin mengambil isi dari blog ini (copy paste) untuk digunakan di blog lain diperbolehkan asalkan menyertakan credit atau sumbernya yaitu Lovely Drama Korea.
Kritik dan saran bisa melalui email. Kalau ada mau pesan dvd juga boleh + ada yang mau beli dvd variaty show korea bisa juga kok. Emailnya lovelydramakorea@yahoo.com atau sms ke 08991637836
Terima kasih.................

Minggu, 11 Juli 2010
Diposting oleh desthy di 21.37
* Title: 오! 마이 레이디 / Oh! My Lady
* Genre: Romance, comedy
* Episodes: 16
* Broadcast network: SBS
* Broadcast period: 2010-Mar-22 to 2010-May-11
* Air time: Monday & Tuesday 20:55

# Chae Rim as Yoon Gae Hwa
# Choi Si Won as Sung Min Woo
# Lee Hyun Woo as Yoo Shi Joon
# Park Han Byul as Hong Yoo Ra
# Moon Jung Hee as Han Jung Ah

Min Woo adalah seorang aktor terkenal yang sombong. Hanya saja walaupun dia terkenal sebagai aktor, sebenernya aktingnya ga begitu bagus. Bisa dibilang ia terkenal karena tampangnya yang tampan dan tubuhnya yang berotot.

Suatu hari Min Woo bertemu dengan pelayan baru yang bertugas membersihkan apartemennya. Pelayan itu bernama Yoon Gae Hwa. Wanita berusia sekitar 30 tahun. Gae Hwa adalah seorang janda yang mempunyai 1 anak perempuan.

Keadaan ekonomi Yoon Gae Hwa saat itu sedang saat kekurangan. Ia tidak memiliki pekerjaan, tidak memiliki tempat tinggal hingga ia terpaksa menyerahkan anak kesayangannya pada mantan suaminya. Sementara itu, ia sendiri giat melamar kerja dimana-mana. Dan Sampailah Gae Hwa pada sebuah perusahaa bernama The Show. Perusahaan itu biasa mengadakan pertunjukkan drama musikal. Masalahnya kini perusahaan itu terancam bangkrut kalau drama musikal yang akan diadakan oleh perusahaan tersebut gagal. Hanya 1 cara agar pertunjukkan itu berhasil dan banyak yang nonton yaitu memakai Min Woo, artis yang sedang naik daun dan banyak penggemarnya, untuk menjadi tokoh utama dalam musikal tersebut.

Akhirnya, agar Gae Hwa dapat masuk ke perusahaan tersebut, syaratnya ia harus bisa membujuk Min Woo agar mau main di drama musikal tersebut. Kebetulan saat itu, di depan apartemen Min Woo ada anak kecil berusia sekitar 4 tahun yang ingin bertemu Min Woo. Gae Hwa pun mengantar anak itu masuk ke apartemen Min Woo. Dari surat yang dibawa oleh anak itu, akhirnya Min Woo dan Gae Hwa tahu bahwa ternyata anak itu adalah anak Min Woo.

Awalnya Min Woo tidak mau menerima anak itu. Malah ia sempat berpikir untuk membuang anak itu. Namun tidak jadi karena kasihan. Apalagi si anak tidak bisa bicara. Eh, bukannya tidak bisa bicara, tapi tidak mau bicara, karena anak itu mempunyai trauma yang buruk dimasa lalunya.

Karena Min Woo tidak bisa merawat anak itu seorang diri, akhirnya ia membuat kesepakatan dengan Gae Hwa. Kesepakatannya adalah Min Woo mau bermain di drama musikal The Show asalkan Gae Hwa mau membantunya mengurus anaknya. Gae Hwa pun menyetujuinya, namun ia minta agar ia diperbolehkan tinggal di apartemen Min Woo karena kini ia tidak punya tempat tinggal, selain itu, agar ia lebih mudah mengurus anak Min Woo.

Bisa ditebak dong jalan ceritanya. Karena tinggal serumah akhirnya Min Woo dan Gae Hwa pun menjadi dekat. Min Woo juga perahan - lahan dapat menerima anaknya.

Masalah muncul ketika berita mengenai anak Min Woo mulai tersebar keluar. Karir Min Woo terancam hancur. Banyak kontrak iklan dan film yang dibatalkan karena berita tersebut. Tidak hanya itu, Min Woo juga harus mengganti rugi dalam jumlah yang sangat besar. Harapan satu-satunya Min Woo adalah drama musikalnya di The Show. Namun ternyata The Show pun berniat untuk mengganti Min Woo dengan aktor lain.

Terus gimana lanjutannya? Nonton aja ya......

Komentarku untuk drama yang satu ini, Mmmm.. gimana ya? Aku ga banyak komentar sih. soalnya aku nonton biasa aja. Datar aja. Menurutku akting Siwon di sini kurang bagus. Terkadang kurang ekspresif, tapi terkadang ekspresinya juga terlalu berlebihan. Chae Rim juga menurutku kok biasa aja ya. Masih lebih bagus aktingnya dia di DalJa's Spring. Cuma yang paling aku dari drama ini adalah anak kecil nya. Yang jadi anaknya Siwon. Imut banget tuh anak. Kecil banget. Tapi aktingnya udah bagus. Kok bisa ya? salut deh pokoknya...


0 Comments: