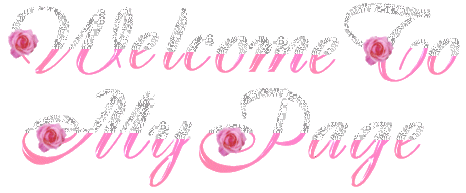 Semua yang saya bahas disini adalah film-film atau MV-MV yang udah pernah
saya
tonton. Jadi saya tidak menerima request untuk review apa pun.
Untuk download OST jika meminta password, passwordnya adalah thankyou atau dramafreak. Yang OSTnya rusak harap lapor.

Bagi yang ingin mengambil isi dari blog ini (copy paste) untuk digunakan di blog lain diperbolehkan asalkan menyertakan credit atau sumbernya yaitu Lovely Drama Korea.
Kritik dan saran bisa melalui email. Kalau ada mau pesan dvd juga boleh + ada yang mau beli dvd variaty show korea bisa juga kok. Emailnya lovelydramakorea@yahoo.com atau sms ke 08991637836
Terima kasih.................

Rabu, 06 Januari 2010
Diposting oleh desthy di 06.54
* Title: 못된 사랑 / Mos-toen Sa-rang / Bad Love
* Also known as: Mistake of Love / Wretched Love / Screwed-Up Love / Cruel Love
* Genre: Romance
* Episodes: 20
* Broadcast network: KBS2
* Broadcast period: 2007-Dec-03 to 2008-Feb-12
* Air time: Monday & Tuesday 21:55
* Kwon Sang Woo as Kang Yong Ki
* Lee Yo Won as Na In Jung
* Kim Sung Soo as Lee Soo Hwan
* Cha Ye Ryun as Park Shin Young / Jo Ann
* Kim Ga Yun as Kang Joo Ran (Soo Hwan's wife & Yong Ki's sister)
Karena lagi heboh sama Queen Seon Duk (QSD), maka aku mau ngebahas Bad Love, hehehe..ga nyambung ya? Soalnya aku sendiri ga nonton QSD(karena ga suka kolosal yang episodenya panjang banget, jadi maaf ya penggemar seon duk..). Jadi karena ga bisa ngebahas QSD aku mau ngebahas Bad Love yang sama - sama dimainin sama Lee Yo Won, si Putri Dok Man di QSD.
Pada awal episode Bad Love rasanya ceritanya tuh berlangsung cepet banget tapi panjang, hehehe...bingung ya? Ini nih aku ceritain episode 1 nya.
Diawali dengan cerita love story yg biasa, Na In Jung yang seorang pemain Cello bertemu dengan Lee Soo Hwan yang seorang pengusaha, lalu jatuh cinta kemudian pacaran. Tapi tidak lama mereka pacaran, Na In Jung akhirnya tahu bahwa Lee Soo Hwan sebenarnya sudah beristri. Na In Jung dan Lee Soo Hwan sempat berpisah, namun karena saking cintanya Na In Jung akhirnya memutuskan kembali pada Lee Soo Hwan dan rela dijadiin selingkuhan. Akhirnya istri Lee Soo Hwan mengetahui hubungan gelap suaminya dan langsung melabrak Na In Jung yang menyebabkan pergelangan tangan Na In Jung terluka sehingga ia tidak bisa lagi bermain Cello. Setelah kejadian itu, Na In Jung dan Lee Soo Hwan benar-benar berpisah. Na In Jung dan keluarganya lalu pindah rumah, tapi kemudian Na In Jung mengetahui bahwa ia hamil. Kehamilannya itu diketahui oleh istri Lee Soo Hwan dan membuat istri Lee Soo Hwan marah dan mencari alamat baru Na In Jung. Setelah bertemu Na In Jung, terjadi pertengkaran besar yang menyebabkan kandungan Na In Jung keguguran. Tidak lama setelah kejadian itu, orang tua Na In Jung mengalami kecelakaan. Karena tidak tahan dengan hidupnya, Na In Jung memutuskan untuk bunuh diri.
Nah, cerita itu semua ada di episode 1, panjang kan? tapi justru episode 1 itu inti dari film ini. Di episode selanjutnya diceritakan setelah beberapa tahun kemudian. Na In Jung tinggal disebuah desa dengan membuka usaha rumah makan ayam goreng. Usaha itu ia lakukan dengan seorang Unni dan Ajhushi (aku lupa namanya) yang menolong dia waktu dia mencoba untuk bunuh diri. Na In Jung bekerja keras untuk membiayai perawatan ayahnya yang kini telah lumpuh di sebuah rumah sakit. Di Desa itu ia bertemu dengan Kang Yong Ki. Kang Yong Ki adalah seorang seniman yang ditinggal mati kekasihnya karena bunuh diri. Mungkin karena sama-sama mempunyai pengalaman buruk di masa lalu, Na In Jung dan Kang Yong Ki merasa cocok dan memutuskan untuk pacaran dan membuang masa lalu masing-masing. Masalah dimulai ketika Kang Yong Ki mencoba mengenalkan Na In Jung pada keluarganya. Ternyata Kang Yong Ki adalah Adik Ipar dari Lee Soo Hwan, mantan pacar Na In Jung yang dulu, itu juga berarti bahwa istrinya Lee Soo Hwan adalah kakak dari Kang Yong Ki (ngerti ga?).
Mulai dari situlah konfliknya berlanjut. Hubungan Kang Yong Ki dan Na In Jung yang tidak direstui keluarga, Lee Soo Hwan yang minta cerai dan ingin kembali pada Na In Jung, istri Lee Soo Hwan yang terus meneror Na In Jung, belum lagi munculnya perempuan yang wajahnya mirip dengan mantan kekasih Kang Yong Ki yang sudah meninggal. Terus ga ketinggalan masalah kekuasaan di perusahaan milik ayah Kang Yong Ki.
Jujur ya, waktu awal-awal aku nonton drama series ini aku tertarik banget karena memang ceritanya menarik, Aku puji-puji banget malah karena episode 1 aja sudah bisa membuat aku nangis. Tapi kok makin ke belakang mulai membosankan ya karena konfliknya yang berbeli-belit dan memutar-mutar di situ-situ aja. Aku sendiri sempet berhenti nonton selama beberapa minggu sampai akhirnya kupaksakan untuk nonton lagi sampai akhir. Tapi untuk OSTnya lumayan kok (kayanya tiap OST aku bilang bagus ya, hehehe....) Dan lagi-lagi Kim Sung So di sini jadi second man setelah Full House dan Stained Glass. Kasian juga sama tuh orang, hehe... Untuk drama series yang satu ini aku kasih nilai 73 deh.
Label: 2007, Cha Ye-ryeon, drama, family, KBS, kim ga yeon, kim sung soo, kwon sang woo, lee yo won, romance, series
4 Comments:
17 Februari 2013 22.37

 

setuju banget
film ini awalnya bagus tapi agak belakang agak membosankan, tapi tetep bagus kok ceritanya tapi karea dvd aku belakang ada macet so aku gak sampai finish..but i love the soundtrack i was so awesome....

12 Desember 2014 18.26

 

Kok g da sinopsis episode nya

12 November 2015 12.17

 

Aku nonton film ini sekitar tahun 2012..Aku juga...awalnya aku mau nonton drama ini karena Lee Yo won...
Awalnya mmng mnarik n bkin pnasaran....
Tapi bahkan skrg udah lupa jalan ceritanya..mkanya ngereview lagi...skrg bru ingat lagi deh alasan knpa aku gak nonton drama ini dua kali...hehehehe
Mkasih buat sinopsisnya....


19 Oktober 2016 10.15

 

Klw boleh tw sinopsisnya lihat dmnn.. bgi infox...aq mw pernh nonton tp lupa ceritax.. dn tertarik lg mw tw jalan ceritax