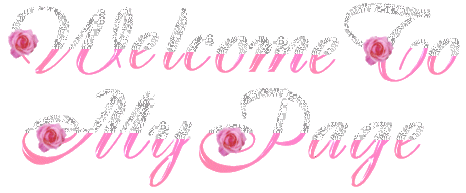 Semua yang saya bahas disini adalah film-film atau MV-MV yang udah pernah
saya
tonton. Jadi saya tidak menerima request untuk review apa pun.
Untuk download OST jika meminta password, passwordnya adalah thankyou atau dramafreak. Yang OSTnya rusak harap lapor.

Bagi yang ingin mengambil isi dari blog ini (copy paste) untuk digunakan di blog lain diperbolehkan asalkan menyertakan credit atau sumbernya yaitu Lovely Drama Korea.
Kritik dan saran bisa melalui email. Kalau ada mau pesan dvd juga boleh + ada yang mau beli dvd variaty show korea bisa juga kok. Emailnya lovelydramakorea@yahoo.com atau sms ke 08991637836
Terima kasih.................

Rabu, 14 April 2010
Diposting oleh desthy di 13.14
Song : My Angel
Artist : Fly to the Sky
Release Date : 03 Jul 2007
Album : Vol. 7 - No Limitations

Starring :
Lee Sang Woo
Miyazaki Aoi
Sekarang aku mau ngebahas lagu Fly to the Sky. Penggemar Kpop pasti tahu sama boyband yang satu ini. Fly to the sky (FTTS) sudah eksis di dunia musik korea selama 10 tahun lebih. Salut deh, karena ga banyak boyband yang bisa bertahan selama itu. Berarti kan emang kualitas mereka ga diragukan lagi.

Suka sama lagu ini lagi-lagi karena nonton MVnya. MV ini dibintangi oleh Lee Sang Woo dan artis jepang Miyazaki Aoi. Pertama kali nonton ga ngerti ceritanya. Karena Lee sang Woo di MV ini sering banget tidur, malah nganggap nih MV lucu n konyol. Kedua kali nonton baru ngerti karena baru tahu kalau ternyata Lee Sang Woo di sini terkena penyakit gangguan tidur. Ketiga kali nonton baru kerasa sedihnya. Hehehe...lemot banget ya aku.

Sekarang aku mau ceritain tentang MV My Angel ini. Ceritanya ada sepasang kekasih atau suami istri (aku ga tahu pasti) yaitu Lee Sang Woo dan Miyazaki Aoi. Lee Sang Woo itu punya penyakit namanya narkolepsi (hehe..bahkan aku sampai nyari tahu tentang penyakit itu karena penasaran). Narkolepsi adalah semacam penyakit gangguan tidur. Penderitanya amat sulit mempertahankan keadaan sadar. Hampir sepanjang waktu ia mengantuk. Bahkan dia bisa tidur kapanpun, dimanapun, dan dalam keadaan apa pun. Jadi intinya dia ga bisa mengendalikan rasa kantuknya.

Awalnya aku ga ngerti Lee Sang Woo di MV ini kok tidur mulu sih. Lagi makan es krim tidur, lagi main game tidur, di kereta tidur, pokoknya tidur melulu deh. Si Miyazaki Aoi diam-diam suka menangis sendiri. Pas tahu tentang penyakitnya aku baru ngerti. Penyakit ini makin lama makin nyusahin. Contohnya aja ketika Lee Sang Woo sedang nunggu panggilan interview, dia malah ketiduran sampai waktu interview selesai. Trus pas naik kereta dia ketiduran sampai di stasiun terakhir dan uangnya ga cukup untuk dia beli tiket untuk balik, akhirnya dia mesti jalan kaki. Yang parahnya lagi, ketika dia lagi bonceng ceweknya di motor karena ceweknya sakit, dia malah ngantuk dan tidur pas lagi ngendarain motor, akhirnya terjadilah kecelakaan, mereka ditabrak mobil dan tergeletak di tengah jalan.

Manurutku sih MV ini bagus n sedih, tapi temen-temen ku yang aku kasih liat nih MV malah bilang lucu. Jadi bagus apa ngga nya terserah pendapat masing-masing. Kalau emang penasaran, mending nonton aja deh MVnya. Lagunya juga bagus kok. Dengerin deh.
My Angel Lyric
숨길 수 없다는걸 알수록
sum gir su eobs da neun geor ar su rog

더욱더 피할 수 없다는걸 알수록
deo ug deo pi har su eobs da neun geor ar su rog

자꾸 바보처럼 눈물이 흘러
ja kku Pa bo ceo reom nun mu ri heur reo

이미 너 다른 사람의 여자이지만
i mi neo da reun sa ram yi yeo ja i ji man

You're My angel 너무나 하고싶은말
You're My angel neo mu na ha go sip eun mar

You're My angel 상처가 번저갈수록
You're My angel sang ceo ga beon jeo gar su rog

이렇게 비틀거릴 나를 잡아줘 한번이라도
i reoh gae bi teur geo rir na reur ja ba jweo han beon i ra do

그럴수 있다면 나 다시 숨쉴 수 있을 것만 같아
geu reor su it da myeon na da si sum swi su it eur geos man ga ta

말할수 없다는걸 알수록
mar har su eobs da neun geor ar su rog

가질수 없다는걸 알수록
ga jir su eobs da neun geor ar su rog

난 점점 웃음을 잃어가고
nan jeom jeom us eum eur irh eo ga go

말은 줄어가고 있지만
mar eun jur eo ga go it ji man

술취한 날들이 늘어만가고
sur cwi han nar deur i neur eo man ga go

You're My angel 너에게 어울리는말
You're My angel neo e ge eo ur ri neun mar

You're My angel 사랑이 커져갈수록
You're My angel sa rang i keo jyeo gar su rog

이렇게 휘청거릴 나를 잡아줘 한번 이라도
i reoh gae hwi ceong geo rir na reur ja ba jweo han beon i ra do

그럴수 있다면 나 다시 숨쉴 수 있을것만 같아
geu reor su it da myeon na da si sum swir su iss eur geos man ga ta

미련한 사랑이라도 좋아
mi ryeon han sa rang i ra do joh a

바라만볼 수 있어도 괜찮아 Oh baby
Pa ra man bor su it eo do gwen cha na Oh baby

행복하다고 내게 다짐하지만 Oh Yeah
haeng bo gha da go nae ge da jim ha ji man Oh Yeah

지킨가슴은 매워지지가 않는걸
ji kin ga seum eun mae weo ji ji ga anh neun geor

You're My angel

You're My angel

You're My angel

You're My angel 행복한건 나야
You're My angel haeng bo ghan geon na ya

미치도록 보고싶을때 (미칠것같은나)
mi ci do rog bo go sip eur ttae (mi chir geos ga teun na)

한번이라도 너에게 달려가
han beon i ra do neo e gae dar ryeo ga

너만을 내품에 가득 안고싶어 Mmmm... mmm...…
neo man eur nae pum e ga deug an go si peo Mmmm... mmm...…
Translation

The more I realize I can't hide it
The more I realize I can't escape it
Foolishly my tears flow
Even though you're someone else's girl now

You're my angel the words I want to say so much
You're my angel as my pain spreads

I need you to hold me steady when I stumble
If you can do that even once
I think I can breathe again

The more I realize I can't say it oh yea
The more I realize I can't have you oh no

I keep forgetting how to smile
I say less and less
But my drunken days increase

You're my angel the words that suit you
You're my angel as my love grows

I need you to hold me steady when I totter
If you can do that even once
I think I can breathe again

I don't care if this love is clingy
It's okay if I can only look at you oh baby
You promise me you're happy
But your heart doesn't become passionate

You're my angel, you're my angel
You're my angel, you're my angel
I'm the one who's happy

When I miss you like crazy (I feel like I'll go crazy)
I want to run to you just once
I want to pull you into my arms and hold you


0 Comments: