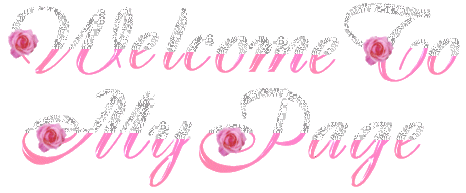 Semua yang saya bahas disini adalah film-film atau MV-MV yang udah pernah
saya
tonton. Jadi saya tidak menerima request untuk review apa pun.
Untuk download OST jika meminta password, passwordnya adalah thankyou atau dramafreak. Yang OSTnya rusak harap lapor.

Bagi yang ingin mengambil isi dari blog ini (copy paste) untuk digunakan di blog lain diperbolehkan asalkan menyertakan credit atau sumbernya yaitu Lovely Drama Korea.
Kritik dan saran bisa melalui email. Kalau ada mau pesan dvd juga boleh + ada yang mau beli dvd variaty show korea bisa juga kok. Emailnya lovelydramakorea@yahoo.com atau sms ke 08991637836
Terima kasih.................

Kamis, 01 Oktober 2009
Diposting oleh desthy di 08.45

Directed by Kim Jeong-kwon (김정권)
Screenplay by Nah Hyeon (나현), Park Eun-yeong (박은영)
•Drama •Melodrama •Romance
97min | Release date in South Korea : 2008/10/23
Alternative title : "Page 198 in His Book", "198th Page of That Man's Book"
Lee Dong-wook 이동욱 As Kim Joon-oh (김준오)
Yoo Jin 유진 As Jo Eun-soo (조은수)

Synopsis

Eun Soo adalah seorang petugas perpustakaan. Suatu hari ia memergoki salah seorang pengunjung sedang merobek beberapa buku milik perpustakaan. Orang itu adalah Jun Oh. Setelah diselidiki ternyata Jun Oh hanya merobek halaman 198 dari tiap buku tersebut.

Akhirnya Eun Soo mengetahui alasan Jun Oh merobek halaman 198. Ada kisah tersendiri dibalik halaman 198 itu. Kekasih Jun Oh tiba-tiba menghilang secara misterius. Ia hanya meninggalkan sebuah catatan bertuliskan "Look up page 198". Kekasih Jun Oh adalah anggota tetap perpustakaan tersebut. Sudah banyak buku yang baca dan ia pinjam diperpustakaan itu. Makanya Jun Oh berusaha menemukan maksud dari kekasihnya itu dengan merobek halaman tiap buku yang pernah di pinjam di perpustakaan.

Eun Soo pun memutuskan untuk membantu Jun Oh menemukan pesan tersebut. Tapi ternyata tidak semudah yang dibayangkan. Buku yang pernah dipinjam oleh kekasih Jun Oh sangatlah banyak. Mereka harus begadang di perpustakaan semalaman untuk menemukan pesan tersebut. Tapi hasilnya nihil. Eun soo akhirnya menemukan alamat kekasih Eun Joo. Jun Oh dan Eun Soo pun pergi ke alamat tersebut.

Perlahan-lahan masa lalu Ju Oh yang kelam terungkap. Ternyata Jun Oh adalah seorang koki yang kehilangan indra perasanya karena suatu kecelakaan. Jun Oh juga kehilangan setengah dari memorinya terutama soal kecelakaan tersebut. Dan Eun Joo yang membuat perlahan-lahan ingatan Jun Oh kembali.

Pendapatku tentang film ini, mmm.... cukup menarik pada awalnya, lalu tengah-tengah agak boring dikit, tapi diakhir mulai bagus lagi pas perlahan-lahan masa lalu Jun Oh terungkap. Tapi karena yang maen termasuk artis favoritku yaitu Yoo Jin dan Lee Dong Wook, kekurangannya bisa tertutupilah. Lumayan kok.

Aktingnya Yoon Jin disini biasa aja. Karena karakternya dia disini emang datar aja dan kurang kuat. Tapi aktingnya Lee Dong Wook bolehlah diacungin jempol. Paling suka deh ma cerita yang mencari ingatan yang hilang. Soalnya seiring berjalannya waktu, ingatannya semakin kuat maka sifat karakternya juga perlahan berubah dari yang tidak tahu apa-apa seperti orang bingung sampai benar-benar mengetahui jati dirinya dan mendapatkan sifat aslinya.

Jadi mau nonton apa ngga? terserah kalian sih. Bagi penggemar Lee Dong Wook boleh lah jadi referensi.



0 Comments: