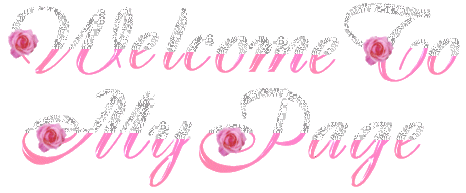 Semua yang saya bahas disini adalah film-film atau MV-MV yang udah pernah
saya
tonton. Jadi saya tidak menerima request untuk review apa pun.
Untuk download OST jika meminta password, passwordnya adalah thankyou atau dramafreak. Yang OSTnya rusak harap lapor.

Bagi yang ingin mengambil isi dari blog ini (copy paste) untuk digunakan di blog lain diperbolehkan asalkan menyertakan credit atau sumbernya yaitu Lovely Drama Korea.
Kritik dan saran bisa melalui email. Kalau ada mau pesan dvd juga boleh + ada yang mau beli dvd variaty show korea bisa juga kok. Emailnya lovelydramakorea@yahoo.com atau sms ke 08991637836
Terima kasih.................

Sabtu, 17 Desember 2011
Diposting oleh desthy di 20.18
Dulu aku hoby bikin video editan dari film2 yang kusuka, ga susah sih, cuma potong-potong adegan dari film itu, di gabungin, ditambahin lagu, sekalian di tambahin teks. Tapi aku buat itu semua cuma untuk kepuasan pribadi, untuk dinikmati sendiri. Tapi sekarang aku pikir, aku mau sedikit sharing hasil editanku itu karena semua video itu video korea, jadi boleh dong sedikit pamer, hehehe.... minta commentnya ya, tidak untuk dihina, cuma untuk dipuji, hehe......



Sorry I Love You
Sengaja aku bikin videonya karena ini drama favoritku, ini dia
Sad Movie
Yang ini movie korea favoritku, di film ini ada 4 cerita, jadi aku buat 4 video dari film ini
Banmal Song
Dulu lagi demam Yongseo Couple, Jadi aku buat subnya dari Banmal Song, aku buat kesalahan yg baru aku sadar pas udah jadi, yaitu warna teksnya kurang keliatan, aku salah pilih colour text. Harap dimaklumi ya, namanya juga lagi belajar
Actrees korea kesukaanku itu Song Hye Kyo. Sebenernya aku udah buat banyak banget video dia, tapi aku pilih yang menurutku bagusnya aja yang aku upload di youtube. Ini hasilnya
A Moment To Remember
Ini juga film favoritku, tonton ya, angap aja trailer
Jang Dong Gun
Sebenernya aku bukan penggemar Jang Dong Gun, tapi karena dulu temenku yang penggemar Jang Dong Gun tau aku suka bikin video, jadi dia minta bikinin aku video yang isinya Jang Dong Gun. Jadi inilah hasilnya
My Girl and I
Ini film nya Song Hye Kyo dan Cha Tae Hyun. Musik di dalam video ini bukan OSTnya, tapi aku ambil dari salah satu lagunya Lee Hyo Ri. Selamat menikmati...
200 Pound of Beauty
Love Me Not
The Classic
Il Mare
Ordinary People






Fiksi
Ini satu-satunya film indonesia yang aku buat videonya, karena film fiksi ini beda dari film indonesia yang lain. Bagus loh, coba nonton. Lagunya aku ambil lagu dari Peterpan - Tak ada yang abadi, karena menurutku cocok aja.
Sorry klo gambarnya low quality, soalnya internetku lemot klo buat upload, jadi yg aku upload sizenya kecil. Silakan menikmati....
0 Comments: