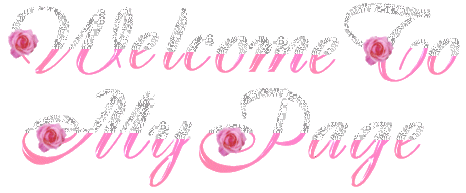 Semua yang saya bahas disini adalah film-film atau MV-MV yang udah pernah
saya
tonton. Jadi saya tidak menerima request untuk review apa pun.
Untuk download OST jika meminta password, passwordnya adalah thankyou atau dramafreak. Yang OSTnya rusak harap lapor.

Bagi yang ingin mengambil isi dari blog ini (copy paste) untuk digunakan di blog lain diperbolehkan asalkan menyertakan credit atau sumbernya yaitu Lovely Drama Korea.
Kritik dan saran bisa melalui email. Kalau ada mau pesan dvd juga boleh + ada yang mau beli dvd variaty show korea bisa juga kok. Emailnya lovelydramakorea@yahoo.com atau sms ke 08991637836
Terima kasih.................

Minggu, 13 Desember 2009
Diposting oleh desthy di 14.01
* Movie: The Case of Itaewon Homicide (literal title) / Where the Truth Lies
* Revised romanization: Itaewon Salinsageon
* Hangul: 이태원 살인사건
* Director: Ki-seon Hong
* Writer: Maeng-yu Lee
* Producer:
* Cinematographer:
* Release Date: September 10, 2009
* Runtime: 100 min.
* Language: Korean
* Country: South Korea
# Jin-yeong Jeong - Prosecutor Park
# Geun-seok Jang - Pearson
# Seung-hwan Shin - Alex
# Kwang-rok Oh - Attorney Kim Byeon
# Chang-Seok Ko - Alex's father
# Jong-ki Song - Jong-pil Jo (murder victim)
# Jung-ki Kim - Judge
# Il-hwa Choi - Jong-pil's father
Film ini berdasarkan kisah nyata tentang kasus pembunuhan yang terjadi di Itaewon pada tahun 1997. Cerita diawali dengan adanya kasus pembunuhan di sebuar restoran Burger King di Itaewon. Seorang pemuda bernama Jo Jong pil terbunuh di toilet dengan beberapa tusukan di tubuhnya. Setelah diselidiki ditemukan dua tersangka pembunuh pemuda tersebut. Kedua orang itu adalah dua orang pemuda keturunan Korea - American yaitu Pearson dan AJ ( Alex Jung) teman Pearson yang sekaligus anak dari seorang pejabat ternama.
Alex dan Pearson sama-sama tidak mengakui pembunuhan itu. Mereka malah saling menuduh. Pearson menuduh Alex yang membunuhnya dan Alex menuduh Pearson yang membunuhnya. Saksi-saksi pun akhirnya didatangkan. Saksi - saksi tersebut adalah teman-teman Alex dan Pearson yang saat itu juga makan di restoran itu. Namun karena tidak ada yang benar-benar melihat kejadian pembunuhan tersebut, maka kesaksian mereka dianggap lemah dan belum dapat membuktikan siapa yang jadi pembunuhnya. Kasus tersebut semakin di selidiki semakin rumit.
Aku beli film ini karena film ini diilhami dari kisah nyata. Awalnya aku mengira cerita yang ingin ditonjolkan di film ini adalah tentang perjuangan seorang pemuda yang tidak bersalah yang dituduh sebagai pembunuh. Namun ternyata aku salah. Inti dari film ini adalah bahwa keadilan itu sulit didapat. Ada dialog dalam film ini yang mengatakan bahwa "keadilan tidak akan pernah bisa mengalahkan hukum". Awalnya aku bingung mendengar kalimat tersebut. Namun setelah menonton sampai akhir barulah aku mengerti. Bahwa Hukum saat ini tidak selalu adil. Tergantung pada siapa yang memutuskan, siapa yang dihukum, dan siapa korbannya.
Ending film ini mengecewakan. Tidak seperti yang aku harapkan. Tapi aku jadi tahu ternyata Hukum dimanapun sama saja. Yang kuat yang menang yang lemah yang tertindas. Nilai yang aku kasih untuk film ini 6.9 deh. Saranku dari pada beli nih film, mending minjem aja sama yang punya, hehehe.... Tapi bagi penggemar Jang Geun Suk, klo mau denger dia ngomong bahasa inggris dengan fasih, mending beli aja. Udah beredar kok dvdnya...
0 Comments: